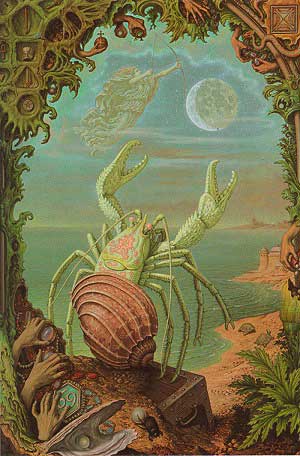 24 Dec

FULL MOON IN CANCER — BECOME THE MOTHER OF YOUR SOUL'S EVOLUTION

♋️?THE CANCER FULL MOON IS ARRIVED! BLESSED BE!

?CUE THE TEARS & STRONG EMOTIONS! TAKE CARE OF YOUR INNER MOON! BECOME YOUR OWN MOTHER!


⭐️WE ARE ALL WOMBMAN. BORN OF THE WOMB. ANCIENT WATER BODIES THAT ARE DIVINELY LINKED TO THE STARS ABOVE.

⭐️LUNA IS OUR CLOSEST PLANETARY ALLY & RULES OUR EMOTIONS & PSYCHE.

⭐️AS THE MOON TRANSITS A DIFFERENT ZODIAC CONSTELLATION EVERY 2.5 DAYS WE ARE ALL INFUSED WITH THE ARCHETYPICAL ENERGIES OF THAT SPECIFIC SIGN. WE ARE NOT JUST OUR SUN SIGN. WE ARE SO MUCH MORE.

⭐️WHEN YOU LEARN TO FOLLOW THE LUNAR CYCLE TRUE ONENESS TO THE UNIVERSE IS REVEALED. AS ABOVE / SO BELOW.

⭐️HOW IS ♋️YOUR INNER CANCER TODAY?

THE MOON RULES THIS ZODIAC SIGN SO IT IS SAID THAT LUNA IS AT HOME IN CANCER.

THIS STIRS UP OUR NEED FOR NURTURING & CONNECTION. FOR TAKING CARE OF OUR INNER CHILD & FOCUSING ON SELF CARE SO AS NOT TO BE TRIGGERED BY OUR UNHEALED EMOTIONAL WOUNDING.

?♋️CANCER IS A DEEP OCEAN TO CROSS. YOU MAY FALL DEEPLY IN LOVE YOURSELF DURING THIS 2.5 DAY TRANSIT EACH MONTH OR FALL APART. YOUR CHOICE! KNOW THAT YOU HAVE A CHOICE!

BLESSED FULL MOON TO ALL. BLESSED CHRIST'S MASS WITHIN THE SOUL OF THE COLLECTIVE MIND.

⭐️MAY WE ALL RISE INTO OUR KNOWING OF THE TRUTH OF WHO WE REALLY ARE A SPECIES.

ONE HUMYN ORGANISM.

ONE MIND.

ONE HEART.

ONE WITH THE INFINITE GOODNESS OF ALL.

I LOVE YOU.

XXX

TESSA
▪️▪️▪️
WE ARE ONE NOTE IN THE UNIVERSAL DANCE OF ALL
THIS DECEMBER WE SEE THE FORWARD MOVEMENT OF ALL PLANETS IN OUR SOLAR SYSTEM
AFTER A UNIQUE YEAR OF ALMOST EVERY PLANET GOING RETROGRADE … INCLUDING THE INTENSITY OF THIS SUMMER WHEN 6!!!! WERE RETROGRADE AT THE SAME TIME, THIS IS A WELCOMED ENERGY TO BEHOLD.
WE HAVE INCARNATED ON THIS EARTH SCHOOL PLANET AT A VERY VERY SPECIAL TIME IN HUMAN HISTORY.
THE NEW EARTH IS DAWNING.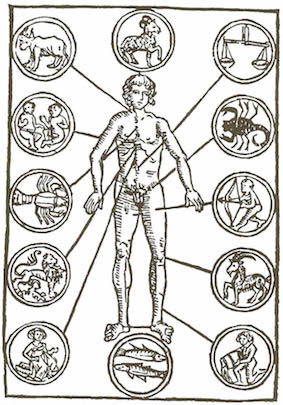 ▪️▪️▪️
The Cancer Full Moon Mother Meditation


by Agent 129 TARA GREENE
"The Full Moon, December 25, Christmas Day @ 11:11 am GMT is a very rare occurrence. It hasn't happened since 1977 and the next Christmas Full Moon won't happen until 2034. The message is be in the now and don't miss it. At 3+ degrees Cancer it is the sign of the Mother, the Great Mother, receptivity, family, nurturing, food, the stomach, instincts, intuition, the oceans, nourishment, emotional safety, security, Home, roots, foundation, the womb, protection, the matrix.
Cancer is a cardinal water sign governed by the Moon. This is a beautiful Full Moon synchronicity as Christmas is all about celebrating birth, family, giving and children. This Christmas will be a very emotionally loaded situation. The connection to the Divine Mother and her Divine Child brings unconditional Healing love for all the children of the world and we do so need to receive that now. Call upon the Moon Mothers, Egyptian Goddess Isis, Diana, Kwan Yin, Tara, there are hundreds of them, to show you their love and to heal your heart, womb and soul so that you may spread your love to all the children, the oceans and rivers. This Full Moon is a time of fertility. The Full Moon in Cancer will exert event stronger pulls on our emotions and the tides." CLICK HERE TO READ THE WHOLE MEDITATION ACTIVATION! CONNECT WITH YOUR MOON WITH THE POWER OF INTENTION!
▪️▪️▪️
The Ceremony of Original Innocence – 12 Foundation Circuits

Child's Whisper- Healing The Inner Child Guided

By Lilian Eden

(Intuitive/Medium/Hypnotherapist)

"I build a lighted house, and therein dwell."
"In the constellation Cancer, we find a doorway into incarnation for souls to gain the experience needed for their evolution. All human lives begin here. Indeed, no soul escapes the need to incarnate. In Cancer one is bound to be limited within the form in order to learn from life's experiences. Ultimately, we must come to the realization life is beyond the form experience ~ we do not belong in the spiritual sense to the form life and eventually we orient ourselves to the life of the spirit, the real everlasting life.
The keynote of Cancer is "I Build a Lighted House and therein Dwell." Again, transcending the watery instinctual nature to be replaced by the ever increasing light of the Soul is the evolutionary goal for this sign. To break free of the protective limitation of the Crab's shell and to become the radiant, outpouring source of love and light and service is truly the highest calling for Cancer natives. And as the magnetic energies of Cancer focus and draw in all souls on their incarnational process, so too does the polar opposite of Capricorn draw in all souls on their way towards relinquishing the cycle of rebirth and through the process of initiation, ending the need to take form to evolve. To this sacred duty, Cancer plays its role." VIA: SOULEDOUT.ORG // CLICK HERE TO READ MORE
▪️▪️▪️
 "Metaphysically, the first birth into manifestation occurs in Cancer, with Aries, Taurus and Gemini representing purely subjective influences. Our birth from our mother is reflected in that Cancer represents our mother complex. We move from the "protective, yearning, sustaining quality" of the womb into what we hope will be a emotionally secure sympathetic environment of a nurturing family life and domestic tranquility. This naïve expectation represents what we want and can gain from the archetype of Cancer. Cancer helps us to create roots and build emotional foundations from which to experience the outer world. The mother archetype represented by Cancer becomes the caring, cherishing and supportive center from which we can rely on as we move out to establish our own sense of self."
????????

LEARN MORE ABOUT THE POWER OF THE MOON! TEACH YOURSELF NEW THINGS!
EXPLORE MY LUNAR MAGICK RESOURCE BLOGS // KNOWLEDGE IS FREE!::
???



+



+

????????

BECOME YOUR OWN COSMIC SEEKER! WE ARE AWAKENING AS SPIRIT IN BODY & THE MOON IS OUR GREATEST ALLY!
AS ABOVE SO BELOW! 
???
  ▪️▪️▪️
"The Moon sets the emotional tone as it transits through the Zodiac signs. It changes signs every 2 1/2 days. You can work with this rhythm to "go with the flow" of the Moon. You can use it to know the general feeling tone to expect.
When the Moon is in Cancer, we all become homebodies. We want to retreat to the place we feel most at home. This can bring out a sense of "homesickness" if we're far from home, or estranged from others.
+++
This Moon makes us quick to tear up and have sentimental moments. We might get absorbed in memories of a long lost lover or friend. It heightens emotions, and we might experience mood swings, from dark lows to blissful highs. We are more sensitive to the moods of others."
   
EXPLORE MY MOST INFLUENTIAL TEACHERS' INSIGHTS ON THE FULL MOON IN CANCER MAGICK ALL AROUND US!
REMEMBER! EVERY ONE FEELS UNIVERSAL SOURCE ENERGY IN DIFFERENT WAYS
EVERY ONE HAS A DIFFERENT MODE OF ABSORPTION & SELF EXPRESSION
THE POWERFUL DIVINE FEMININE MOTHER ENERGY OF THE CONSTELLATION OF CANCER IS IGNITED WITHIN US ALL
OUR EMOTIONS ARE AT THE FOREFRONT OF OUR COMMUNICATION DURING THIS TRANSIT
THE ILLUMINATION OF OUR DEEPEST WOUNDS AND DEEPEST DREAMS HAPPENS NOW
FEEL THE SOUL RESONANCE FROM DEEP WITHIN YOUR HEART CORE AS YOU PERUSE THE TEACHINGS
FEEL THE CRAB MOTHER WITHIN YOUR SOUL STIR INTO WAKING
WHAT DO YOU FEEL? WHAT DO YOU HEAR? WHAT IS LONGING TO BE KNOWN BY YOU, AS YOU?
I LOVE YOU!
???
 "Moon in Cancer December 25—Full Moon: Illuminating.
"Remember the Taoist symbol for yin and yang today under this winter Full Moon. The swirling image of a circle of light and dark with small contrasting dots shows that within any extreme, the seed of the opposite quality resides. There is no good and bad between the extremes, only information and potential when we can integrate them. Today, the Moon in Cancer opposes the Sun in Capricorn showing us the extremes of summer's abundance (Cancer season) with winter's restrictions (Capricorn's season). Other qualities are in opposition too. As a water sign, Cancer processes through emotion, providing nurturance and support. As an earth sign, Capricorn process through judgment, weighing the pros and cons and outcomes. This law of opposites helps us with intention as well as self-awareness. If I want to have more Capricornian authority then, it would be a good idea to look at my needs to mother and caretake others. They are related.
Being in good balance with my authority and my obligations to others, helps me to access both qualities in my life.
All of this is context for a day that we may be spending with family members, noticing who is the authority and who is the caretaker in this group. Are you unsatisfied with your role or your response to either of these roles? Today, you may want to remember that Taoist symbol.
There are always seeds.
Claiming authority, while maintaining empathy for others, will help us stay self-aware and grounded as the planet of disruption, Uranus, stations direct in Aries (cardinal fire). For the next seven months, Uranus blazes forward into the sign of the individual. Each of us has the opportunity to change some aspect of our identity so we may become part of the communal changes needed in the world. Make space for individual expression today to accommodate this big energy.
The trine between Mercury in Capricorn (cardinal earth) and Jupiter in Virgo (mutable earth) encourages useful conversations. We are intrigued by technology and systems that improve our lives. Come to the holiday table with a list of helpful life hacks.
Everyone will appreciate you."
???
 "Cancer is where we create a home for ourselves where we can feel secure enough to express our emotional needs and get our needs met, where we learn to nurture ourselves and surrender to the comfort of habits.  The Moon is Cancer's ruling planet, so she is especially magnanimous and rich in emotional energy, nurturance, receptivity and reflection in her own sign.  In this proximity to the Climate Change Summit, we heard much about measuring our CO2 emission levels, but not enough mention of the Earth as our Mother or respecting the planet as a sacred, living being honoring her rhythms and cycles and her gifts of fertility, birth and death."
???
The Core Theme for this Christmas Full Moon = Self Nurturing
"With the Sun lighting up the Moon, from his placement in the opposite earthy sign of Capricorn, he reminds us during this Full Moon, that we are all bound to the linear earthbound concept of time as well as to Karma. I am interpreting the term Karma to mean that we are all inextricably bound to experiencing the consequences of our human choices and behaviours.
Although traditionally both Cancer and Capricorn are considered to be feminine signs, archetypally Cancer represents the universal archetype of Mother and all that is ascribed to our internalized Mothering qualities. Capricorn represents the archetype of Father and all that is ascribed to our internalized Fathering qualities. With this Full Moon falling on one of the most ritualized 'family' days in the Western calendar, it is worth exploring these core archetypes a little more."
???
???
???

***
©Tessa Ridley/Self Care is Sacred. All Rights Reserved. 2015.
THIS BLOG HAS BEEN LOVINGLY CURATED BY Tessa Ridley
All work/words that are not my own have been quoted and referenced with utmost respect for their authors. If you are the author/artist & there is any content or are any images that are featured here that you do not want displayed please email me & I will promptly remove them.
* Terms and Conditions: Please note that none of the information presented within sessions is meant to replace advice from a medical, healthcare, legal and/or other professional. How you choose to act upon the advice given is entirely based on your own free will. You may use this information for educational and non-commercial reasons, in parts, or in entirety with full credit given to the authors as noted and links to her webpage (WWW.BOUNDARIESAREBEAUTIFUL.COM). The author shall not be held liable from any intentional, accidental or other consequences of acting upon, sharing, or engaging with this information in any form. Using, reading or in any way engaging with any part of this information implies tacit acceptance of these Terms and Conditions.