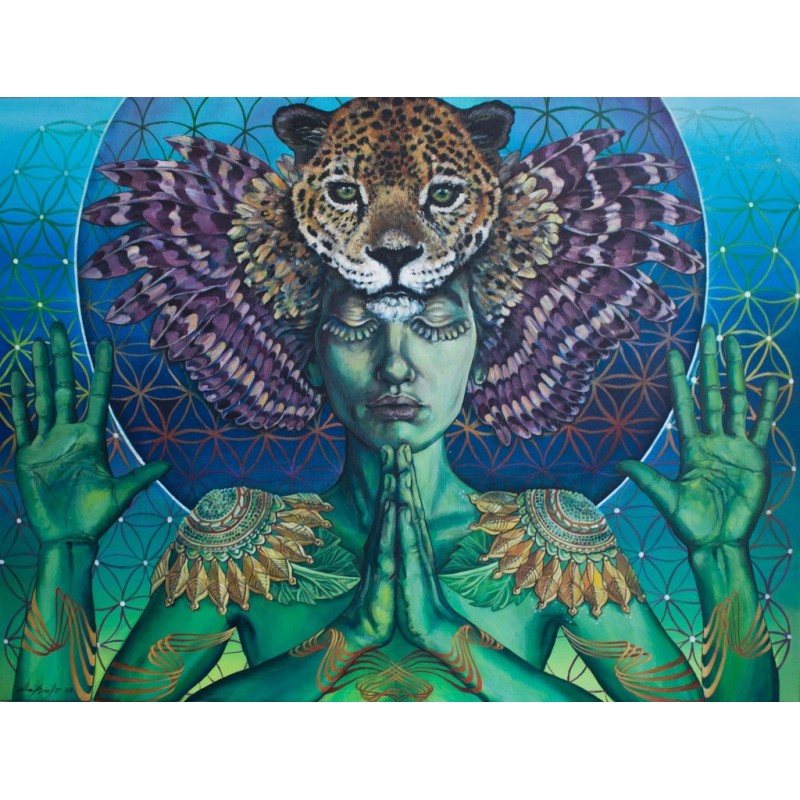 10 Feb

THE WILD WOMBMAN RETURNS With Dr. Clarissa Pinkola Estes
"There is a time in our lives, usually in mid-life, when a woman has to make a decision – possibly the most important psychic decision of her future life – and that is, whether to be bitter or not. Women often come to this in their late thirties or early forties. They are at the point where they are full up to their ears with everything and they've "had it" and "the last straw has broken the camel's back" and they're "pissed off and pooped out." Their dreams of their twenties may be lying in a crumple. There may be broken hearts, broken marriages, broken promises."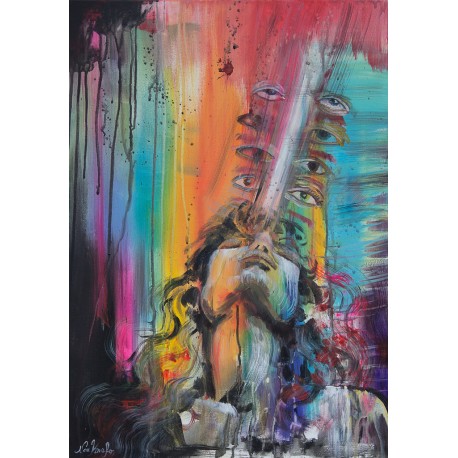 "
A Prayer


Refuse to fall down
If you cannot refuse to fall down,
refuse to stay down.
If you cannot refuse to stay down,
lift your heart toward heaven,
and like a hungry beggar,
ask that it be filled.
You may be pushed down.
You may be kept from rising.
But no one can keep you from lifting your heart
toward heaven
only you.
It is in the middle of misery
that so much becomes clear.
The one who says nothing good
came of this,
is not yet listening.
"
― Clarissa Pinkola Estés, The Faithful Gardener: A Wise Tale About That Which Can Never Die

"A healthy woman is much like a wolf, strong life force, life-giving, territorily aware, intuitive and loyal. Yet separation from her wildish nature causes a woman to become meager, anxious, and fearful. The wild nature carries the medicine for all things. She carries stories, dreams, words and songs. She carries everything a woman needs to be and know. She is the essence of the female soul… With the wild nature as ally and teacher, we see not through two eyes only, but through the many eyes of intuition. With intuition we are like the starry night, we gaze at the world through a thousand eyes."  Says Clarissa Pinkola Estes, author of the extraordinary book 'Women who run with Wolves'.
"In the book, Dr. Estes has interpreted old tales in ways that merge Carlos Castaneda with Bruno Bettelheim, from Bluebeard to the Little Match Girl, that reveal an archetypal wild woman whose qualities she says have today been dangerously tamed by a society that preaches the virtue of being "nice." Like the wolf, pushed to the brink of extinction, the innate powers of womanhood have been driven deep within, she argues, but they can yet be summoned as tools in a fight for survival.
Dr. Estes found the wolf-woman parallel while studying wildlife biology, especially wolves. "Wolves and women are relational by nature, inquiring, possessed of great endurance and strength," she writes. "They are deeply intuitive, intensely concerned with their young, their mate and their pack." She also writes: "Yet both have been hounded, harassed and falsely imputed to be devouring and devious, overly aggressive, of less value than those who are their detractors." A Savage Creativity
Dr. Estes defined wildness as not uncontrolled behavior
but a kind of savage creativity, the instinctual ability
to know what tool to use and when to use it…
"All options are available to women," she said. "Everything from quiescence to camouflaging to pulling back the ears, baring the teeth and lunging for the throat. But going for the kill is something to be used in rare, rare, rare cases." She smiled and took a sip from a diet soda.
"Women who have always been taught to be nice do not realize they have these options," she said. "When someone tells them to stay in their place, they sit and stay quiet. But when somebody is cornering you, then the only way out is to come out kicking, to beat the hell out of whatever is in the way." VIA: http://femfulness.com/your-wild-woman-nature/

"All the "not readies," all the "I need time," are understandable, but only for a short while. The truth is that there is never a "completely ready," there is never a really "right time."
"As with any descent to the unconscious, there comes a time when one simply hopes for the best, pinches one's nose, and jumps into the abyss. If this were not so, we would not have needed to create the words heroine, hero, or courage."
"It makes utter sense to stay healthy and strong, to be as nourishing to the body as possible. Yet I would have to agree, there is in many women a 'hungry' one inside. But rather than hungry to be a certain size, shape, or height, rather than hungry to fit the stereotype; women are hungry for basic regard from the culture surrounding them. The 'hungry' one inside is longing to be treated respectfully, to be accepted and in the very least, to be met without stereotyping."
"The way to maintain one's connection to the wild is to ask yourself what it is that you want. This is the sorting of the seed from the dirt. One of the most important discriminations we can make in this matter is the difference between things that beckon to us and things that call from our souls. Nowhere can this be seen more clearly than in the choice of mates and lovers. A lover cannot be chosen a la smorgasbord. A lover has to be chosen from soul-craving. To choose just because something mouthwatering stands before you will never satisfy the hunger of the soul-self. And that is what the intuition is for; it is the direct messenger of the soul."
"Be wild; that is how to clear the river. The river does not flow in polluted, we manage that. The river does not dry up, we block it. If we want to allow it its freedom, we have to allow our ideational lives to be let loose, to stream, letting anything come, initially censoring nothing. That is creative life. It is made up of divine paradox. To create one must be willing to be stone stupid, to sit upon a throne on top of a jackass and spill rubies from one's mouth. Then the river will flow, then we can stand in the stream of it raining down."
"While much psychology emphasizes the familial causes of angst in humans, the cultural component carries as much weight, for culture is the family of the family. If the family of the family has various sicknesses, then all families within that culture will have to struggle with the same malaises. There is a saying cultura cura, culture cures. If the culture is a healer, the families learn how to heal; they will struggle less, be more reparative, far less wounding, far more graceful and loving. In a culture where the predator rules, all new life needing to be born, all old life needing to be gone, is unable to move and the soul-lives of its citizenry are frozen with both fear and spiritual famine."
"[An] explosive psychological 'sneaking' occurs when a woman suppresses large parts of self into the shadows of the psyche. In the view of analytical psychology, the repression of both negative and positive instincts, urges, and feelings into the unconscious causes them to inhabit a shadow realm. While the ego and superego attempt to continue to censor the shadow impulses, the very pressure that repression causes is rather like a bubble in the sidewall of a tire. Eventually, as the tire revolves and heats up, the pressure behind the bubble intensifies, causing it to explode outward, releasing all the inner content. | The shadow acts similarly. We find that by opening the door to the shadow realm a little, and letting out various elements a few at a time, relating to them, finding use for them, negotiating, we can reduce being surprised by shadow sneak attacks and unexpected explosions."
"Forgiveness is an act of creation. You can choose from many ways to do it. You can forgive for now, forgive till then, forgive till the next time, forgive but give no more chances it's a whole new game if there is another incident. You can give one more chance, give several more chances, give many chances, give chances only if. You can forgive part, all, or half of the offense. You can devise a blanket of forgiveness. You decide"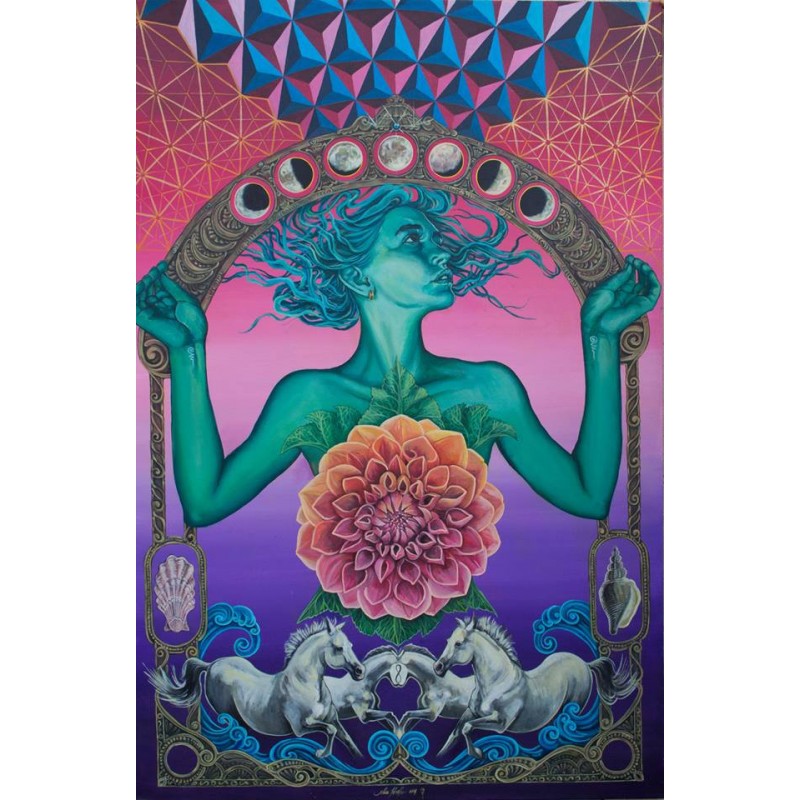 "There is probably no better or more reliable measure of whether a woman has spent time in ugly duckling status at some point or all throughout her life than her inability to digest a sincere compliment. Although it could be a matter of modesty, or could be attributed to shyness- although too many serious wounds are carelessly written off as "nothing but shyness"- more often a compliment is stuttered around about because it sets up an automatic and unpleasant dialogue in the woman's mind. If you say how lovely she is, or how beautiful her art is, or compliment anything else her soul took part in, inspired, or suffused, something in her mind says she is undeserving and you, the complimentor, are an idiot for thinking such a thing to begin with. Rather than understand that the beauty of her soul shines through when she is being herself, the woman changes the subject and effectively snatches nourishment away from the soul-self, which thrives on being acknowledged."
I must admit, I sometimes find it useful in my practice to delineate the various typologies of personality as cats and hens and ducks and swans and so forth. If warranted, I might ask my client to assume for a moment that she is a swan who does not realize it. Assume also for a moment that she has been brought up by or is currently surrounded by ducks. There is nothing wrong with ducks, I assure them, or with swans. But ducks are ducks and swans are swans. Sometimes to make the point I have to move to other animal metaphors. I like to use mice. What if you were raised by the mice people? But what if you're, say, a swan. Swans and mice hate each other's food for the most part. They each think the other smells funny. They are not interested in spending time together, and if they did, one would be constantly harassing the other.
But what if you, being a swan, had to pretend you were a mouse? What if you had to pretend to be gray and furry and tiny? What you had no long snaky tail to carry in the air on tail-carrying day? What if wherever you went you tried to walk like a mouse, but you waddled instead? What if you tried to talk like a mouse, but insteade out came a honk every time? Wouldn't you be the most miserable creature in the world? The answer is an inequivocal yes. So why, if this is all so and too true, do women keep trying to bend and fold themselves into shapes that are not theirs? I must say, from years of clinical observation of this problem, that most of the time it is not because of deep-seated masochism or a malignant dedication to self-destruction or anything of that nature. More often it is because the woman simply doesn't know any better. She is unmothered."
Clarissa Pinkola Estés, Excerpts from the POWERFUL BOOK: Women Who Run With the Wolves: Myths and Stories of the Wild Woman Archetype
ART CREDITS: http://noaknafo.com/