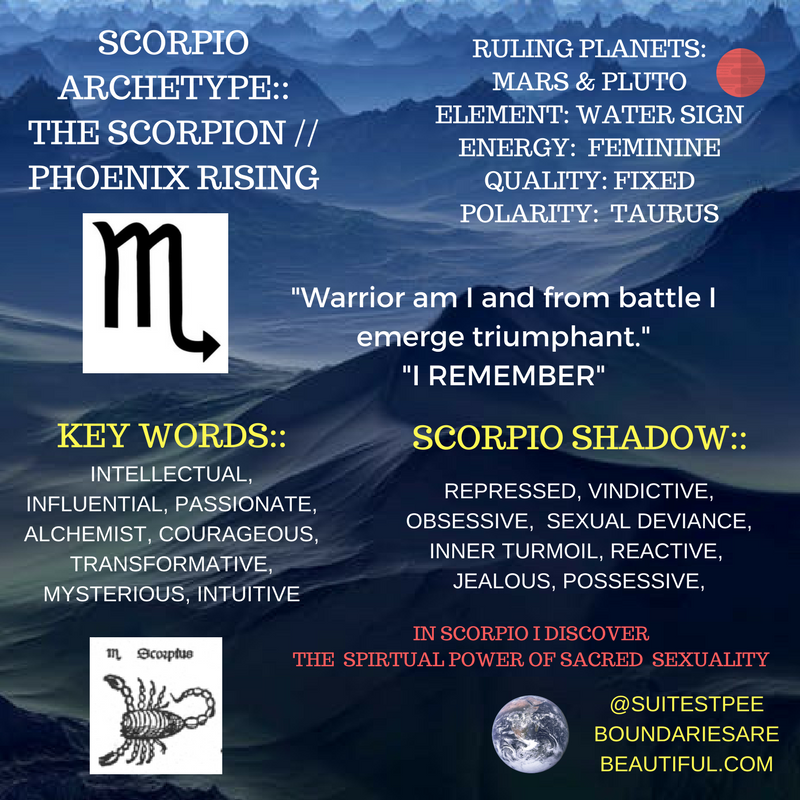 07 Nov

WHO IS SCORPIO? EXPLORE THE ARCHETYPE OF THE SCORPION : EAGLE : PHOENIX TRINITY WITHIN!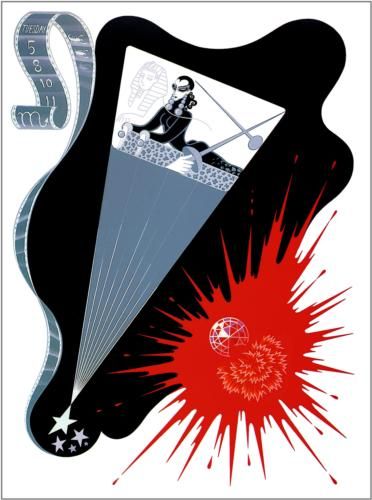 SCORPIO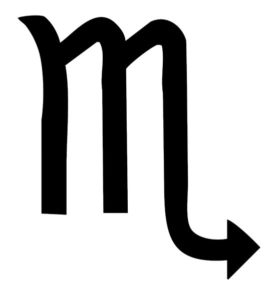 ∞ ∞ ∞

____
____
∞ ∞ ∞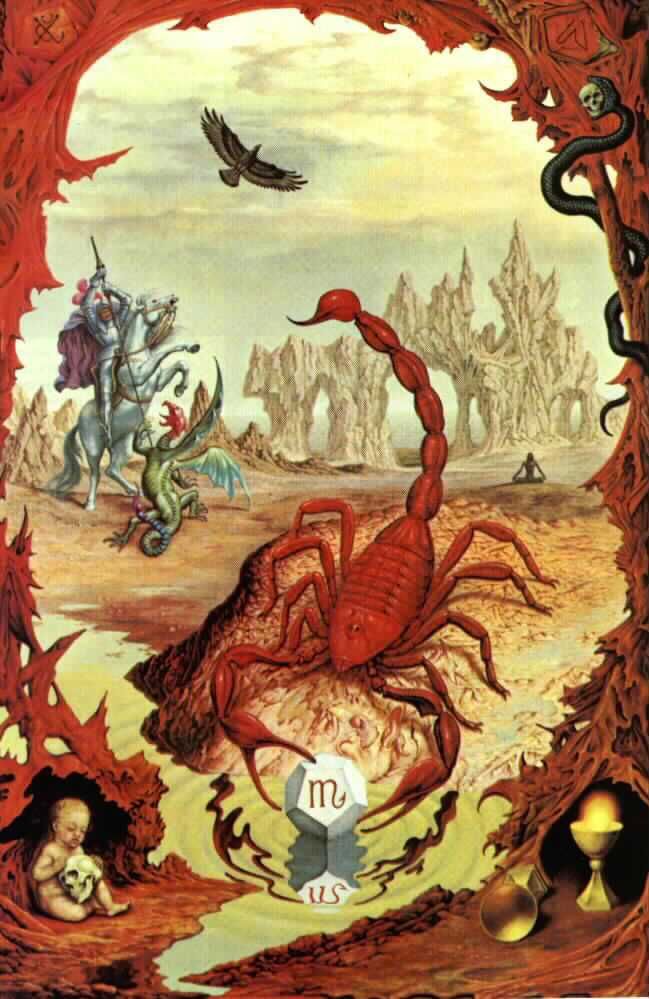 ∞ ∞ ∞
∞ ∞ ∞
∞ ∞ ∞
The I CREATE, THEREFORE I AM sign is one of the most powerful of zodiac energies due to her strong will, determination, and intense powers of concentration.
SCORPIO thrives on accomplishing the impossible task.  She possesses an analytical mind, strong intuition, reasoning powers, perception, and long-range planning ability.
  SCORPIO can be extremely resourceful, courageous, and efficient.  Personal magnetism can be intense, with the ability to easily make friends from all walks of life.
SCORPIO's intuitive perception grants deep insight into the behavior of others.
She, herself, is deep, psychic, and mysterious, with a quiet strength that belies the intense emotions seething underneath.  These intense emotions can be channeled into strong sexuality or creative endeavors that will literally take on life.
SCORPIO is innately in touch with the unconscious.
SCORPIO possesses great endurance; she will battle against seemingly severe odds.

Scorpio is the great constellation which influences the turning point both in the life
of humanity and the life of the individual human being.
The tests of Scorpio are necessarily three in nature as they concern intimately
the readiness of the threefold personality:
1. To reorient itself to the life of the soul, and later
2. To evidence readiness for initiation.
3. To demonstrate sensitivity to the Plan thus becoming the one-pointed disciple in Sagittarius.
Of all the signs in the zodiac, Scorpio is the one known as the Burning Ground.
Scorpio is depicted in ancient religions as the "Flaming Sword" which guards the inner temple where rest the Secrets of Creation. Although veiled in mystery, its concerns with sex, death and rebirth are all vehicles of change ~ change of major proportion, where choices must be made between high and low, between selfish power and the use of that power to bring healing and joy to others.
It thus represents tests and trials where we see, by the conflicts, what illusions we hold. Whenever these illusions are burned away, our consciousness expands and we are able to transcend personal ego to merge with the Universal Spirit. As the snake sheds its skin so that something new may emerge, we leave behind our old selfish, self-centered ways of being and go forward, transformed to a more inclusive manner of loving.
Scorpio is the energy of the atom smashing,
of energy released ~ its nature depends upon the direction in which it is focused.
Just as with nuclear energy, it can bring a tremendous healing tool or a destructive bomb.
Scorpio is the sign most susceptible to these dynamic forces of Dark or Light.
It is indeed a time when choice must be made,
and that choice will direct the kind of transformation to take place.
Credit for information and synthesis:
The collected volumes of writings by Alice A. Bailey,
specific reference here to Esoteric Astrology, p. 193–226
and The Labours of Hercules, p. 140–154
© Lucis Publishing Co., 120 Wall St., 24th Floor, New York, NY 10005
∞ ∞ ∞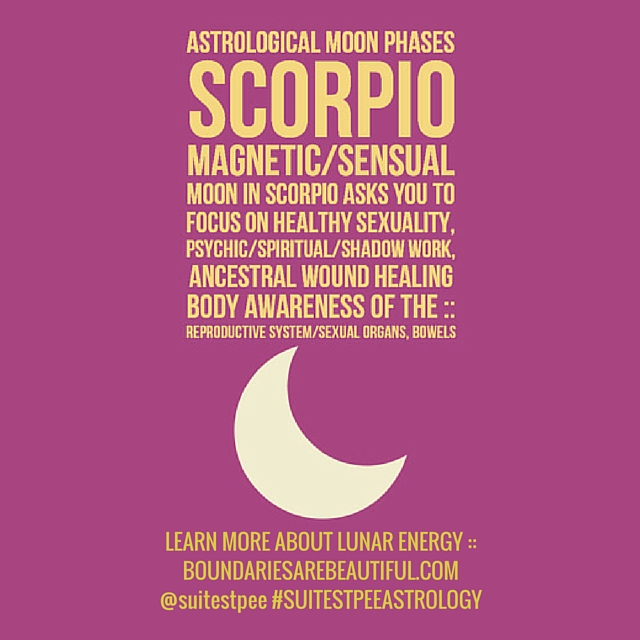 EXPLORE YOU::

Scorpio represents a very pivotal place within life's journey and the astrological mandala of signs. It's intimate association with the eighth house of death and regeneration is not by coincidence. Scorpio's connection with the underworld (unconscious, instinctual nature) provides a fertile field for dramatic transmutation and transformation. Therefore, it's not surprising to see both the depths and heights of life that become associated with Scorpio.
◊◊◊
It becomes fitting that a keynote for Scorpio is test, trial and triumph.
A key subtle test is that of pride, ambition and the will to control.
Three powerful tests center around appetite, desire and lower critical mind.
◊◊◊
Representing half sexuality and half spirituality, Scorpio's trials center around transforming one's desire nature, and conquering one's fears and doubts. We must face the depths in Scorpio in order to scale the heights attainable. The key to triumph is reorientation, psychological transformation, regeneration and death of the old so something new can be born.
◊◊◊
∞ ∞ ∞
∞ ∞ ∞
CLICK>> #BOUNDARIESAREBEAUTIFUL
∞ ∞ ∞
∞ ∞ ∞
▪▪▪
©Tessa Ridley/Self Care is Sacred. All Rights Reserved. 2015-2018.
THIS BLOG HAS BEEN LOVINGLY CURATED BY Tessa Ridley
All work/words that are not my own have been quoted and referenced and linked back their source with utmost respect for their authors. If you are the author/artist & there is any content or are any images that are featured here that you do not want displayed please email me & I will promptly remove them.
* Terms and Conditions: Please note that none of the information presented within these blogs & guidance sessions is meant to replace advice from a medical, healthcare, legal and/or other professional. How you choose to act upon the advice given is entirely based on your own free will. You may use this information for educational and non-commercial reasons, in parts, or in entirety with full credit given to the authors as noted and links to her webpage (WWW.BOUNDARIESAREBEAUTIFUL.COM). The author shall not be held liable from any intentional, accidental or other consequences of acting upon, sharing, or engaging with this information in any form. Using, reading or in any way engaging with any part of this information implies tacit acceptance of these Terms and Conditions.