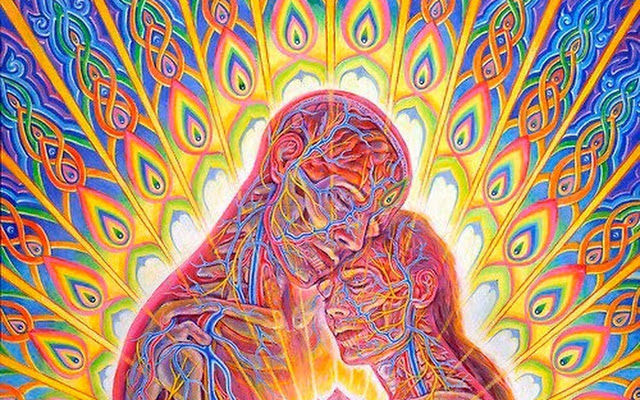 01 Aug

IS YOUR RELATIONSHIP FAILING? ARE YOU IN LOVE WITH YOU?
 
If Your Relationship Is Failing, Here's Why
By: Dr. Margaret Paul
"All blame is a waste of time. No matter how much fault you find with
another, and regardless of how much you blame him, it will not change
you. The only thing blame does is to keep the focus off you when you
are looking for external reasons to explain your unhappiness or
frustration. You may succeed in making another feel guilty about
something by blaming him, but you won't succeed in changing whatever it
is about you that is making you unhappy. "
― Wayne W. Dyer
If there was one thing you could do to heal your relationships, would you do it?
I'm the kind of person who loves to understand the deeper reasons behind behavior, and I've spent most of my life learning about what creates loving or unloving relationships. In the 43 years I've been counseling couples, I've discovered that there really is one major cause of relationship problems—one issue that if you address and heal, changes everything.
The one cause: self-abandonment.
When you abandon yourself emotionally, physically, spiritually, financially, relationally and/or organizationally, you automatically make your partner responsible for you. Once you make another person responsible for your feelings of self-worth and well being, then you attempt to manipulate that person into loving you, approving of you and giving you what you want. The controlling behavior that results from self-abandonment creates huge relationship problems.
Let's look at the various forms of self-abandonment and how they result in relationship conflict and power struggles, or in distance and disconnection.
Emotional self-abandonment.
When we were growing up, many of us experienced much loneliness, heartache, heartbreak and helplessness. These are very big feelings, and unless we had loving parents or caregivers who helped us through these feelings—rather than being the cause of them—we had to find strategies to avoid them.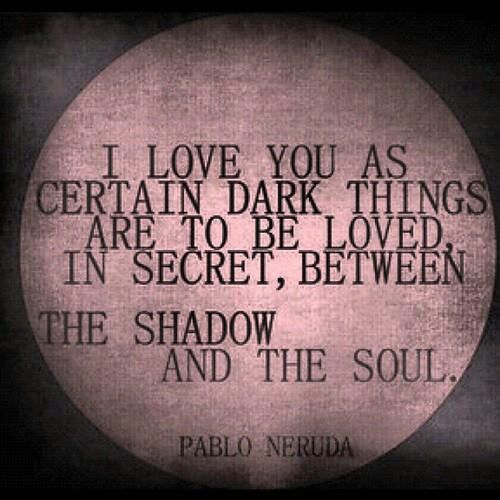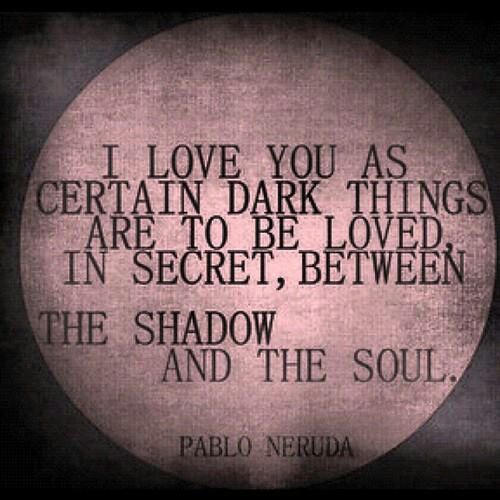 We learned four major ways of avoiding these core painful feelings of life, and these four ways now create our feelings of anxiety, depression, guilt, shame and anger, as well as relationship problems.
1. We judge ourselves rather than accept ourselves.
Did you learn to judge yourself as a way to try to get yourself to do things "right" so that others would like you? Self-judgment creates much anxiety, depression, guilt, shame and emptiness, and can lead to many addictions in order to avoid these feelings. Self-judgment also leads to needing others' approval to feel worthy, and your resulting controlling behaviors to gain others' approval can lead to many relationship problems.
2. We ignore our feelings by staying up in our head rather than being present in our body.
When you have not learned how to manage your feelings, you want to avoid them. Do you find yourself focused in your head rather than in your body, more or less unaware of your feelings?
We emotionally connect with each other from our hearts and souls, not from our heads. When you stay in your head as a way to avoid responsibility for your feelings, you cannot emotionally connect with your partner.
3. We turn to various addictions to numb the anxiety, depression, emptiness, guilt, shame and anger that develops when we judge ourselves and ignore our feelings.
Addictive behavior, such too much alcohol, drugs, food, TV, gambling, overspending, work, sex and so on, can create much conflict and distance in relationships.
4. We make our partner or others responsible for our feelings.
When we emotionally abandon ourselves, we then believe it is someone else's job to make us feel loved and worthy. Do you try to control your partner with anger, blame, criticism, compliance, resistance or withdrawal to get him or her to give you what you are not giving to yourself? How does your partner respond to this controlling behavior?
Many relationships fall into a dysfunctional system, such as one person getting angry and the other withdrawing or resisting, or both getting angry or both withdrawing. In some systems, one is angry and the other is compliant, which seems to work until the compliant partner becomes resentful. In all of these systems, each person is emotionally abandoning themselves, which is the root cause of the dysfunctional relationship.
Financial self-abandonment.
If you refuse to take care of yourself financially, instead expecting your partner to take financial responsibility for you, this can create problems. This is not a problem if your partner agrees to take financial responsibility for you and you fully accept how he or she handles this responsibility. But if you choose to be financially irresponsible, such as overspending, or you try to control how your partner earns or manages the money, much conflict can occur over your financial self-abandonment.
Organizational self-abandonment.
If you refuse to take responsibility for your own time and space, and instead are consistently late and/or a clutterer, and your partner is an on-time and/or a neat person, this can create huge power struggles and resentment in your relationship.
Physical self-abandonment.
If you refuse to take care of yourself physically by eating badly and not exercising, possibly causing yourself severe health problems, your partner may feel resentful by having to take care of you. Your physical self-abandonment not only has negative consequences for you regarding your health and well being, it also has unwanted consequences for your partner, which can lead to conflict and power struggles.
Relational self-abandonment.
If you refuse to speak up for yourself in your relationship, and instead become complacent or resistant, you are eroding the love in the relationship. When you abandon yourself to another through compliance or resistance, you create a lack of trust that leads to conflict, disconnection and resentment.
Spiritual self-abandonment.
When you make your partner your source of love rather than learning to turn to a spiritual source for your dependable source of love, you place a very unfair burden on your partner. When your intent in the relationship is to get love rather than to share love, then you will unfairly lean on your partner for attention, approval, time or sex. When you do not take responsibility for learning how to connect with a spiritual source of your own for sustenance, your neediness can create relationship problems.
Spiritual self-abandonment is related to emotional self-abandonment, in that you cannot commit to 100% responsibility for yourself without a strong connection with a spiritual source of love and wisdom.
***
"Once you believe in yourself
and see your soul as divine and precious,
you'll automatically be converted
to a being who can create miracles."
― Wayne W. Dyer
***
Learn to love yourself rather than abandon yourself.
Learning to love yourself is the key to a loving relationship. When you learn to connect with a personal source of spiritual guidance and access the love and wisdom that is always within you, you learn to fill yourself up with love. While self-abandonment creates an inner emptiness that relies on others to fill you, self-love creates an inner fullness. Self-love fills your heart and soul with overflowing love so that, rather than always trying to get love, you can now share your love with your partner.
***
***

HOW DO I LEARN TO LOVE MYSELF IF I DON'T KNOW HOW?
PRACTICE!
REMEMBER… EVEN SELF LOATHING AND SELF ABANDONMENT IS AN ACTIVE PROCESS THAT WE WILLINGLY PARTICIPATE IN. THE THOUGHTS WE THINK, THE WORDS WE SAY, THE ACTIONS WE CARRY OUT ARE ALL CAPABLE OF BEING MONITORED AND REDIRECTED BY THE CONSCIOUS HIGHER BRAIN.
IF YOU KNEW YOU HAD A CHOICE TO LEARN TO FEEL GOOD, WOULD YOU MAKE THAT CHOICE OVER FEAR/BLAME/SHAME/PROJECTION?
IF YOU KNEW YOU HAD INFINITE ALTERNATIVES TO FEELING LIKE GARBAGE WOULD YOU CHOOSE THE ALTERNATIVE?
***
Here it is, a positive 'to-do' list for the upcoming year –
30 things to start doing for yourself By: Marc & Angel
Start spending time with the right people. – These are the people you enjoy, who love and appreciate you, and who encourage you to improve in healthy and exciting ways.  They are the ones who make you feel more alive, and not only embrace who you are now, but also embrace and embody who you want to be, unconditionally.
Start facing your problems head on. – It isn't your problems that define you, but how you react to them and recover from them.  Problems will not disappear unless you take action.  Do what you can, when you can, and acknowledge what you've done.  It's all about taking baby steps in the right direction, inch by inch.  These inches count, they add up to yards and miles in the long run.
Start being honest with yourself about everything. – Be honest about what's right, as well as what needs to be changed.  Be honest about what you want to achieve and who you want to become.  Be honest with every aspect of your life, always.  Because you are the one person you can forever count on.  Search your soul, for the truth, so that you truly know who you are.  Once you do, you'll have a better understanding of where you are now and how you got here, and you'll be better equipped to identify where you want to go and how to get there.
Start making your own happiness a priority. – Your needs matter.  If you don't value yourself, look out for yourself, and stick up for yourself, you're sabotaging yourself.  Remember, it IS possible to take care of your own needs while simultaneously caring for those around you.  And once your needs are met, you will likely be far more capable of helping those who need you most.  (Angel and I discuss this in detail in the "Self-Love" chapter of 1,000 Little Things Happy, Successful People Do Differently.)
Start being yourself, genuinely and proudly. – Trying to be anyone else is a waste of the person you are.  Be yourself.  Embrace that individual inside you that has ideas, strengths and beauty like no one else.  Be the person you know yourself to be – the best version of you – on your terms.  Above all, be true to YOU, and if you cannot put your heart in it, take yourself out of it.
Start noticing and living in the present. – Right now is a miracle.  Right now is the only moment guaranteed to you.  Right now is life.  So stop thinking about how great things will be in the future.  Stop dwelling on what did or didn't happen in the past.  Learn to be in the 'here and now' and experience life as it's happening.  Appreciate the world for the beauty that it holds, right now.
Start valuing the lessons your mistakes teach you. – Mistakes are okay; they're the stepping stones of progress.  If you're not failing from time to time, you're not trying hard enough and you're not learning.  Take risks, stumble, fall, and then get up and try again.  Appreciate that you are pushing yourself, learning, growing and improving.  Significant achievements are almost invariably realized at the end of a long road of failures.  One of the 'mistakes' you fear might just be the link to your greatest achievement yet.
Start being more polite to yourself. – If you had a friend who spoke to you in the same way that you sometimes speak to yourself, how long would you allow that person to be your friend?  The way you treat yourself sets the standard for others.  You must love who you are or no one else will.
Start enjoying the things you already have. – The problem with many of us is that we think we'll be happy when we reach a certain level in life – a level we see others operating at – your boss with her corner office, that friend of a friend who owns a mansion on the beach, etc.  Unfortunately, it takes awhile before you get there, and when you get there you'll likely have a new destination in mind.  You'll end up spending your whole life working toward something new without ever stopping to enjoy the things you have now.  So take a quiet moment every morning when you first awake to appreciate where you are and what you already have.
Start creating your own happiness. – If you are waiting for someone else to make you happy, you're missing out.  Smile because you can.  Choose happiness.  Be the change you want to see in the world.  Be happy with who you are now, and let your positivity inspire your journey into tomorrow.  Happiness is often found when and where you decide to seek it.  If you look for happiness within the opportunities you have, you will eventually find it.  But if you constantly look for something else, unfortunately, you'll find that too.  (Read Stumbling on Happiness.)
Start giving your ideas and dreams a chance. – In life, it's rarely about getting a chance; it's about taking a chance.  You'll never be 100% sure it will work, but you can always be 100% sure doing nothing won't work.  Most of the time you just have to go for it!  And no matter how it turns out, it always ends up just the way it should be.  Either you succeed or you learn something.  Win-Win.
Start believing that you're ready for the next step. – You are ready!  Think about it.  You have everything you need right now to take the next small, realistic step forward.  So embrace the opportunities that come your way, and accept the challenges – they're gifts that will help you to grow.
Start entering new relationships for the right reasons. – Enter new relationships with dependable, honest people who reflect the person you are and the person you want to be.  Choose friends you are proud to know, people you admire, who show you love and respect – people who reciprocate your kindness and commitment.  And pay attention to what people do, because a person's actions are much more important than their words or how others represent them.
Start giving new people you meet a chance. – It sounds harsh, but you cannot keep every friend you've ever made.  People and priorities change.  As some relationships fade others will grow.  Appreciate the possibility of new relationships as you naturally let go of old ones that no longer work.  Trust your judgment.  Embrace new relationships, knowing that you are entering into unfamiliar territory.  Be ready to learn, be ready for a challenge, and be ready to meet someone that might just change your life forever.
Start competing against an earlier version of yourself. – Be inspired by others, appreciate others, learn from others, but know that competing against them is a waste of time.  You are in competition with one person and one person only – yourself.  You are competing to be the best you can be.  Aim to break your own personal records.  (Read The Road Less Traveled.)
Start cheering for other people's victories. – Start noticing what you like about others and tell them.  Having an appreciation for how amazing the people around you are leads to good places – productive, fulfilling, peaceful places.  So be happy for those who are making progress.  Cheer for their victories.  Be thankful for their blessings, openly.  What goes around comes around, and sooner or later the people you're cheering for will start cheering for you.
Start looking for the silver lining in tough situations. – When things are hard, and you feel down, take a few deep breaths and look for the silver lining – the small glimmers of hope.  Remind yourself that you can and will grow stronger from these hard times.  And remain conscious of your blessings and victories – all the things in your life that are right.  Focus on what you have, not on what you haven't.
Start forgiving yourself and others. – We've all been hurt by our own decisions and by others.  And while the pain of these experiences is normal, sometimes it lingers for too long.  We relive the pain over and over and have a hard time letting go.  Forgiveness is the remedy.  It doesn't mean you're erasing the past, or forgetting what happened.  It means you're letting go of the resentment and pain, and instead choosing to learn from the incident and move on with your life.
Start helping those around you. – Care about people.  Guide them if you know a better way.  The more you help others, the more they will want to help you.  Love and kindness begets love and kindness.  And so on and so forth.
Start listening to your own inner voice. – If it helps, discuss your ideas with those closest to you, but give yourself enough room to follow your own intuition.  Be true to yourself.  Say what you need to say.  Do what you know in your heart is right.
Start being attentive to your stress level and take short breaks. – Slow down.  Breathe.  Give yourself permission to pause, regroup and move forward with clarity and purpose.  When you're at your busiest, a brief recess can rejuvenate your mind and increase your productivity.  These short breaks will help you regain your sanity and reflect on your recent actions so you can be sure they're in line with your goals.
Start noticing the beauty of small moments. – Instead of waiting for the big things to happen – marriage, kids, big promotion, winning the lottery – find happiness in the small things that happen every day.  Little things like having a quiet cup of coffee in the early morning, or the delicious taste and smell of a homemade meal, or the pleasure of sharing something you enjoy with someone else, or holding hands with your partner.  Noticing these small pleasures on a daily basis makes a big difference in the quality of your life.
Start accepting things when they are less than perfect. – Remember, 'perfect' is the enemy of 'good.'  One of the biggest challenges for people who want to improve themselves and improve the world is learning to accept things as they are.  Sometimes it's better to accept and appreciate the world as it is, and people as they are, rather than to trying to make everything and everyone conform to an impossible ideal.  No, you shouldn't accept a life of mediocrity, but learn to love and value things when they are less than perfect.
Start working toward your goals every single day. – Remember, the journey of a thousand miles begins with one step.  Whatever it is you dream about, start taking small, logical steps every day to make it happen.  Get out there and DO something!  The harder you work the luckier you will become.  While many of us decide at some point during the course of our lives that we want to answer our calling, only an astute few of us actually work on it.  By 'working on it,' I mean consistently devoting oneself to the end result.  (Read The 7 Habits of Highly Effective People.)
Start being more open about how you feel. – If you're hurting, give yourself the necessary space and time to hurt, but be open about it.  Talk to those closest to you.  Tell them the truth about how you feel.  Let them listen.  The simple act of getting things off your chest and into the open is your first step toward feeling good again.
Start taking full accountability for your own life. – Own your choices and mistakes, and be willing to take the necessary steps to improve upon them.  Either you take accountability for your life or someone else will.  And when they do, you'll become a slave to their ideas and dreams instead of a pioneer of your own.  You are the only one who can directly control the outcome of your life.  And no, it won't always be easy.  Every person has a stack of obstacles in front of them.  But you must take accountability for your situation and overcome these obstacles.  Choosing not to is choosing a lifetime of mere existence.
Start actively nurturing your most important relationships. – Bring real, honest joy into your life and the lives of those you love by simply telling them how much they mean to you on a regular basis.  You can't be everything to everyone, but you can be everything to a few people.  Decide who these people are in your life and treat them like royalty.  Remember, you don't need a certain number of friends, just a number of friends you can be certain of.
Start concentrating on the things you can control. – You can't change everything, but you can always change something.  Wasting your time, talent and emotional energy on things that are beyond your control is a recipe for frustration, misery and stagnation.  Invest your energy in the things you can control, and act on them now.
Start focusing on the possibility of positive outcomes. – The mind must believe it CAN do something before it is capable of actually doing it.  The way to overcome negative thoughts and destructive emotions is to develop opposing, positive emotions that are stronger and more powerful.  Listen to your self-talk and replace negative thoughts with positive ones.  Regardless of how a situation seems, focus on what you DO WANT to happen, and then take the next positive step forward.  No, you can't control everything that happens to you, but you can control how you react to things.  Everyone's life has positive and negative aspects – whether or not you're happy and successful in the long run depends greatly on which aspects you focus on.  (Read The How of Happiness.)
Start noticing how wealthy you are right now. – Henry David Thoreau once said, "Wealth is the ability to fully experience life."  Even when times are tough, it's always important to keep things in perspective.  You didn't go to sleep hungry last night.  You didn't go to sleep outside.  You had a choice of what clothes to wear this morning.  You hardly broke a sweat today.  You didn't spend a minute in fear.  You have access to clean drinking water.  You have access to medical care.  You have access to the Internet.  You can read.  Some might say you are incredibly wealthy, so remember to be grateful for all the things you do have.
***
READ THE ORIGINAL ARTICLE AND MANY OTHER LIFE CHANGING PERSPECTIVES VIA:
***