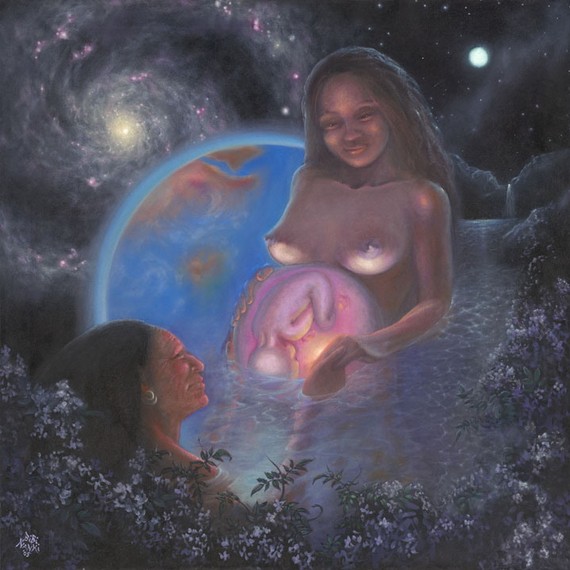 05 Aug

BECOME A QUANTUM ACTIVIST! EXPLORE THE INFINITY OF YOUR POTENTIAL!
An Invitation
"A few of us will start this.  I invite you to become a quantum activist with this resolution in mind:  we can change ourselves and we can change the world simultaneously." ~Dr. Amit Goswami, Ph.D.
***
***
QUANTUM ACTIVIST Movie Info
Dr. Amit Goswami is a nuclear physicist who seeks to bridge the divide between science and religion by using the principles of quantum mechanics to support his theory that consciousness is the basis of both the physical and spiritual worlds. This documentary from filmmakers Ri Stewart and Renee Slade profiles the self-proclaimed "Quantum Activist" and his quest to introduce spirituality into scientific inquiry.
***
A genuine paradigm shift. While mainstream science remains materialist, a substantial number of scientists are supporting and developing a paradigm based on the primacy of consciousness. Dr. Amit Goswami, Ph.D, a pioneer of this revolutionary new perspective within science shares with us his vision of the unlimited potential of consciousness as the ground of all being, and how this revelation can actually help us to live better. The Quantum Activist tells the story of a man who challenges us to rethink our very notions of existence and reality, with a force and scope not felt since Einstein. This film bridges the gap between God and Science. The work of Goswami, with stunning precision and without straying from the rigors of quantum mechanics, reveals the overarching unity inherent in the worlds major religions and mystical traditions.
***
If You Want a Better World, Become a Quantum Activist
Start with Yourself.
If you want peace in the world, then be at peace with everyone in your life and everyone that you encounter – all of your family, coworkers, ex-spouses, even perceived enemies and people who have harmed you .
Live your light.  The more you shine your light, the more you will illuminate the way for others to see their own divine nature.  The best way is to love and believe in yourself.  There's not anything that you need to go out and do. It's about the state of being that you hold as you go through life and move through the world.  It's really very simple.
There is No Us Versus Them.
Our collective consciousness has created the problems of our world.  You cannot solve the problems by fighting against anyone or anything.  Avoid judging others as being wrong.  And, never focus on what you don't want.  Simply, send out heart-felt intentions of what you do want.
***
READ THE REST OF ROSS' INSIGHTFUL ARTICLE ON THE QUANTUM ACTIVIST FILM VIA:
+
+
TITLE IMAGE Visionary Art – "Quantum Regeneration: Waterbirth"