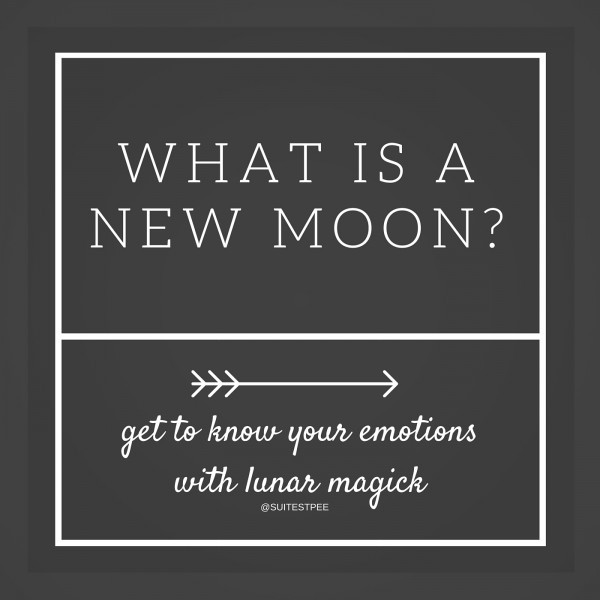 24 Mar

WHAT IS A NEW MOON? :: THE SEED IS PLANTED IN THE DARK

This life is always asking for our attention. We can no longer ignore the calling from within our HEART. The Soul's Whisper. It is time to answer. Moon Magick can help you discover the connection to your Higher Soul Self.

I began tracking the lunar cycle in 2011 as a practice to feel more grounded & connected to Nature & my body DURING A VERY CHAOTIC, TRAUMATIC, UNSTABLE time of my life. 

THE GOAL WAS TO CREATE A SERIES OF INTENTIONAL DAILY RITUALS TO RECLAIM MY LIFE.

A living, breathing, thinking, feeling, touching MEDITATION for NEW LIFE.

Now all this time later I feel divinely UNITED with the stars above.

The vibrations move through my body. I understand the connection on an atomic level. We are EACH OTHER.

WHAT DO YOU KNOW OF THE LUNAR CYCLE?

WHAT DO YOU THINK OF THE MOON?

WHAT DO YOU THINK ABOUT SPINNING ON AN ORGANIC SPACE SHIP IN THE BLACKNESS OF INFINITY?

It is time we begin to ask ourselves some REAL NEW QUESTIONS.

CLICK> #SUITESTPEETHOUGHTQUESTIONS FOR THE SOUL

∞ ∞ ∞

The Grand Awakening has already begun.

Let us honor ourselves & each lunar month beginning on the NEW MOON by planting our first seeds of INTENTION.

Who do you desire to be?

What do you desire to create in your life?

What actions are you willing to carry forth in order to get there?

∞ ∞ ∞

The Cycle of the Moon allows us to acknowledge the movement of Nature & teaches us grace & patience.

The Moon's influence on our emotions & psyche becomes apparent as you tune into her regularly.

There is incredible peace in this knowing.

In this connection…

& I desire to share all that has inspired me & activated me & guided me on my journey inwards.

Blessings to All.

I love you.

Tessa

∞ ∞ ∞

CLICK HERE TO FOLLOW THE MOON WITH ME ON INSTAGRAM

∞

∞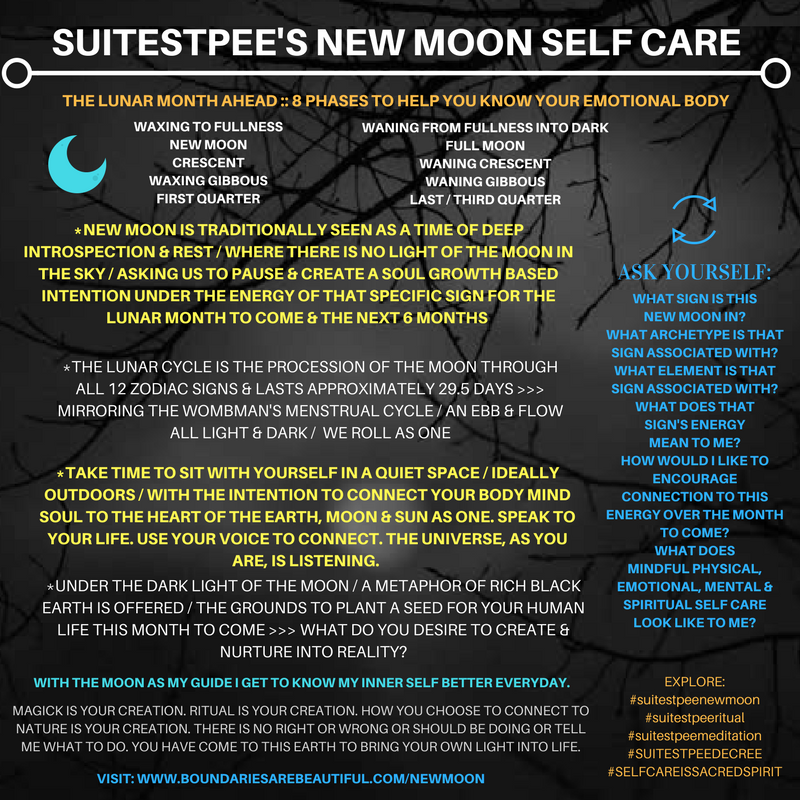 ∞
EXPLORE>>>
#SELFCAREISSACREDRITUALS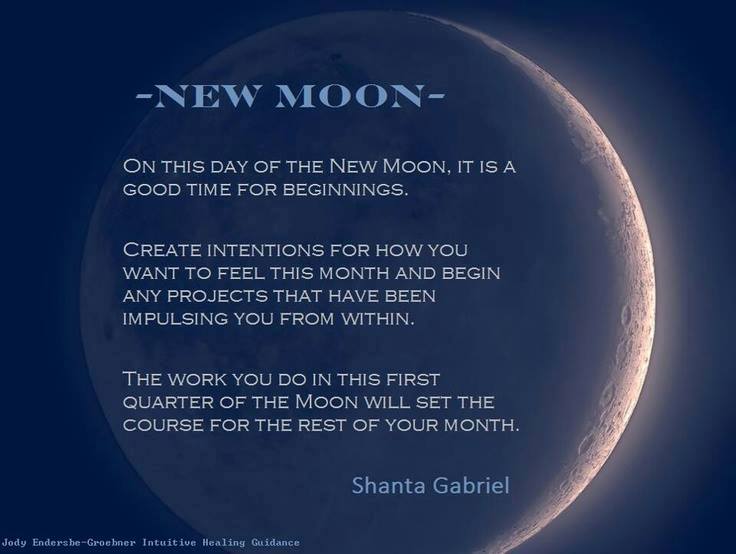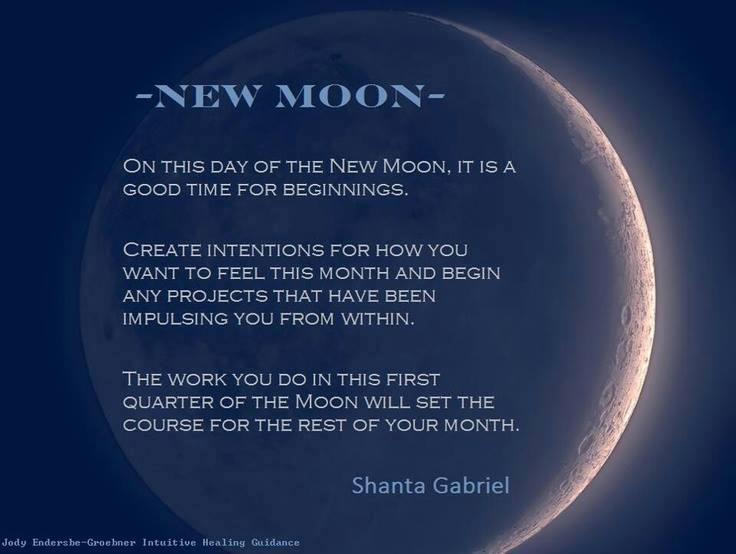 New Moon Magic BY:: Molly Hall

When the Moon is new, the Luminaries — the  Sun and Moon — are aligned in the same Zodiac sign.
That makes it a charged time with concentrated energies of that sign.
A New Moon is a symbolic point of attention, and a symbolic portal for new beginnings.
New Moons are a great time to set intentions for things you'd like to create, develop, cultivate, make manifest. There are many ways to initiate this communion with the Universe from lighting a candle to elaborate rituals.
What matters is that you're committing yourself to your vision, and open to receiving guidance, healing, support from Spirit.
Why Follow the Moon?:
When you tune into the Moon's phases, it's reassuring to know that there are many chances during the year to tap into lunar energy. Like the tides, the Moon ebbs and flows, a rhythm that women understand intimately. New Moons are a blank page on which to speak your dreams out loud, and Full Moons are for taking action and celebrating the fruit of your efforts.
In the chaotic and temporal world, looking to something larger that is also part of yourself can fill you with awe and make you feel connected.
For whatever path you're on, opening to working with planetary energies links you to the power of the divine.
CLICK HERE TO LEARN MORE ABOUT ~
Preparing for the New Moon, New Moon Ritual + MUCH MORE WITH MOLLY HALL


∞∞∞
#LUNARABUNDANCE CHART BY EZZIE SPENCER!
+
CLICK HERE TO EXPLORE LUNAR ABUNDANCE >>>
THE POWER OF THE LUNAR CYCLE WITH EZZIE SPENCER!
∞
YOU CAN LEARN TO EXPRESS YOURSELF WITH THE SPIRITUAL PRACTICE OF FOLLOWING THE LUNAR CYCLE EACH MONTH.
YOU CAN LEARN TO CONNECT WITH THE MOON IN YOUR OWN UNIQUE WAY BY MAKING INTENTIONS FOR YOURSELF AND USING THE ENERGY OF THE MOON TO FEEL PLUGGED INTO THE UNIVERSAL MIND.
THIS PRACTICE HAS REVEALED UNIVERSAL ONENESS TO ME.
THIS IS THE NATURE OF LUNAR MAGICK.
YOU GET TO LEARN HOW TO FEEL WITH LUNA.
AND YOU CAN LEARN TO FEEL THE MOON GUIDING YOU JUST AS YOU FEEL A FRIEND NEXT TO YOU.
AS EARTH'S CLOSEST ALLY, THE MOON EMANATES A POWERFUL GRAVITATIONAL FORCE ON OUR HUMAN BODIES. SHE INFLUENCES OUR H20 MOLECULES AND GUIDES OUR EMOTIONAL PROCESSES DAILY AS SHE MAKES HER WAY THROUGH THE ZODIAC CONSTELLATIONS.
LEARN MORE ABOUT THE LUNAR CYCLE & CHANGE YOUR HUMAN LIFE WITH THE POWER OF THE MOON!
∞
EXPLORE MY LUNAR MAGICK RESOURCE BLOGS // KNOWLEDGE IS FREE!::

CLICK >> ASTROLOGICAL MOON PHASES ::
EXPLORE THE LUNAR CYCLE THROUGH THE ZODIAC SIGNS
+
CLICK >> YOUR MOON SIGN, NEW & FULL MOON MAGICK, RITUAL & MANTRA!
+

CLICK>> AN INTRO TO LUNAR POWER & OUR EMOTIONAL CONNECTION

∞∞∞

"Women's Spirituality is teaching us the reality of Re-membrance and Transformation. By acknowledging the divinity within ourselves – the Goddess – we acknowledge the inherent power that is within us.  We no longer need to stumble alone in the dark in pain and anger and shame – we can reach out and take the hands of our Sisters and acknowledge the pain, anger and shame; name it; feel it; and release it. We borrow our Sister's strength to transform and then are ready to lend ourselves to her transformation as well."
∞
"Feminist ritual practice is currently the most important model for symbolic and therefore, psychic and spiritual change in women. Certainly ritual is an idealized microcosmic experience, but it may be an endurably important means of invoking a new order of things in the macrocosm. At the very least, it has been a useful mode for envisioning what a different world for women might 'feel' like."
∞∞∞
∞
CLICK>EXPLORE SEED MEDICINE :: NATURE HEALS NATURE
∞
"Astrologically, the Moon represents the emotional and feeling part of the psyche, along with intuition and creativity. It is our most immediate connection to the personal unconscious, and as such is our first connection to the non-physical realm. The Moon contains the most personal aspects of who we are, including our most primal need for interpersonal connection, the root of which lies in the relationship with our mother or primary caregiver and family-of-origin. The Moon symbolizes our need to receive nurturing and indicates what makes us feel nurtured, as well as how we like to nurture others. The Moon is our most primal Inner Child feelings, both in its fragile tenderness and its bawling glory. As our quintessential planetary emissary of the element of Water, the Moon's energy moves fluidly and magically from one intuitive impression to another.
The Sun, on the other hand, symbolizes our central sense of purpose and identity. This is our basic driving force which propels us through life and into new growth. It expands and shapes who we are, like greenery flourishes from seedlings into full plants and trees under the Sun's light and heat. It is our primary sense of self and typically shows who we see ourselves as being, inside, which is often different from how others see us from the outside. As the main vehicle that drives who we are, it also fuels our will power and conscious intent. The Sun is our principal planetary ambassador of the element of Fire, and as such its energy burns brightly, inspiring us to shine and radiate the spirit of who we are, for all to see.
∞
New Moon – Rebirth of the Seed
When the Lights tango together across the sky in their dual dance from month to month, they create a swirling ebb and flow of Fire and Water, conscious and unconscious, assertive will and receptive intuition, Yin and Yang. Their combined cycle begins at the New Moon, when the Sun and Moon are conjoined at the same degree of the zodiac. This is also known as the Dark of the Moon, when the Moon cannot be seen in the night sky. The Moon is operating at her deepest level of the cryptic unconscious now, stirring our innermost feelings, needs and instincts toward the surface where they can manifest as lessons for us to learn and grow by. The Sun's consciousness is not yet visible in the Moon's depths and is like a mystery seed that is planted and will grow into…we don't yet know what.
Whatever is cultivated throughout the coming cycle is imprinted by the qualities of the sign where the Sun and Moon conjoin. The New Moon typically appears in a different sign every month, progressing through the zodiac and giving us a full spectrum of energies to explore and grow. This is true for all of us regardless of whether the New Moon's sign matches your Sun sign, although a particular sign's energies and qualities will be experienced a bit differently by each Sun sign."
∞
∞
∞
∞
"The Sun and Moon are conjunct at the New Moon. This does signal a tremendous concentration of energy, but it occurs outside our view. This suggests energy but little awareness, a common feature of beginnings. We like to think we direct ourselves into desired new directions, but more typically, we start our new cycles like the New Moon, in the dark. It's much like conception, another divine conjunction outside our view. We don't really know what we've begun until well after it's started.
Acting in darkness, we're feeling our way, not sure where it will all lead. This fits the special energy of conjunctions – whether a New Moon, or a progressed or transiting planet comes into conjunction with a natal, even when there are conjunctions in the natal chart. There is a fusion of energy, a blurring of forces that brings a new opportunity, and some confusion. An urge is stirred, but toward what end? Which planet leads? Do the energies struggle against each other or blend to create something fresh?"
∞
CLICK HERE TO READ THE REST OF ~
The Moon Watching series :: THE NEW MOON by Dana Gerhardt
 _____
CLICK HERE TO LEARN MORE ABOUT ~
The Spiritual Effects of Full Moon and New Moon
____
____
Explore My YOUTUBE CHANNEL Healing Playlists::
LEARN THE HEALING POWER OF MEDITATION::
+
EXPLORE THE CONCEPT OF DNA ACTIVATION // TURN YOUR BODY ON WITH STILLNESS / BREATH / SOUND / SELF CARE::
+
EXPLORE MEDITATION MUSIC FOR FULL BODY VIBRATIONAL HEALING::
+
EXPLORE YOUR HUMAN FEMININE ENERGY THROUGH SOUNDS OF THE GODDESS::
+
LEARN ABOUT YOUR CHAKRA SYSTEM! EXPLORE CHAKRA SCHOOL::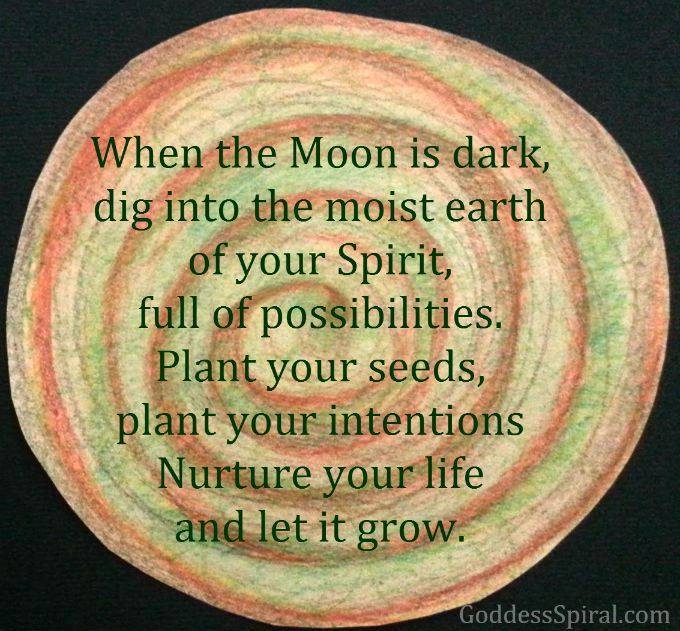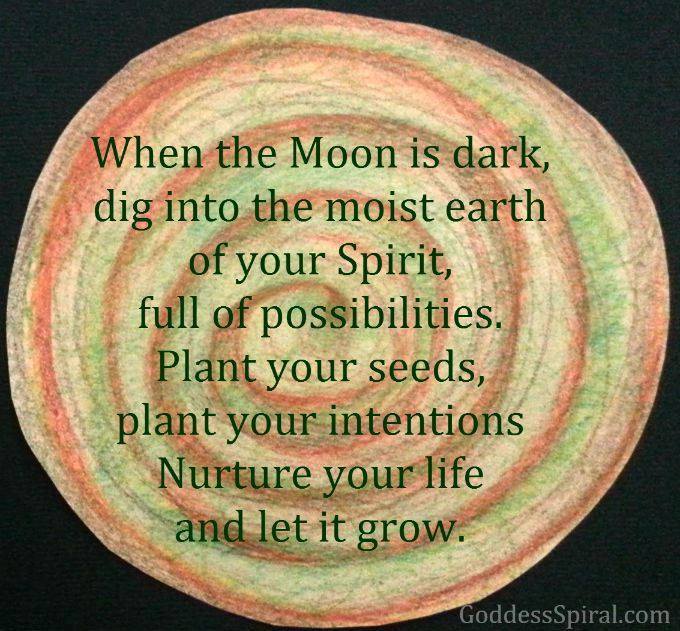 ∞∞∞
©Tessa Ridley/Self Care is Sacred. All Rights Reserved. 2015-2020.
THIS BLOG HAS BEEN LOVINGLY CURATED BY Tessa Ridley
All work/words that are not my own have been quoted and referenced and linked back their source with utmost respect for their authors. If you are the author/artist & there is any content or are any images that are featured here that you do not want displayed please email me & I will promptly remove them.
* Terms and Conditions: Please note that none of the information presented within these blogs & guidance sessions is meant to replace advice from a medical, healthcare, legal and/or other professional. How you choose to act upon the advice given is entirely based on your own free will. You may use this information for educational and non-commercial reasons, in parts, or in entirety with full credit given to the authors as noted and links to her webpage (WWW.BOUNDARIESAREBEAUTIFUL.COM). The author shall not be held liable from any intentional, accidental or other consequences of acting upon, sharing, or engaging with this information in any form. Using, reading or in any way engaging with any part of this information implies tacit acceptance of these Terms and Conditions.