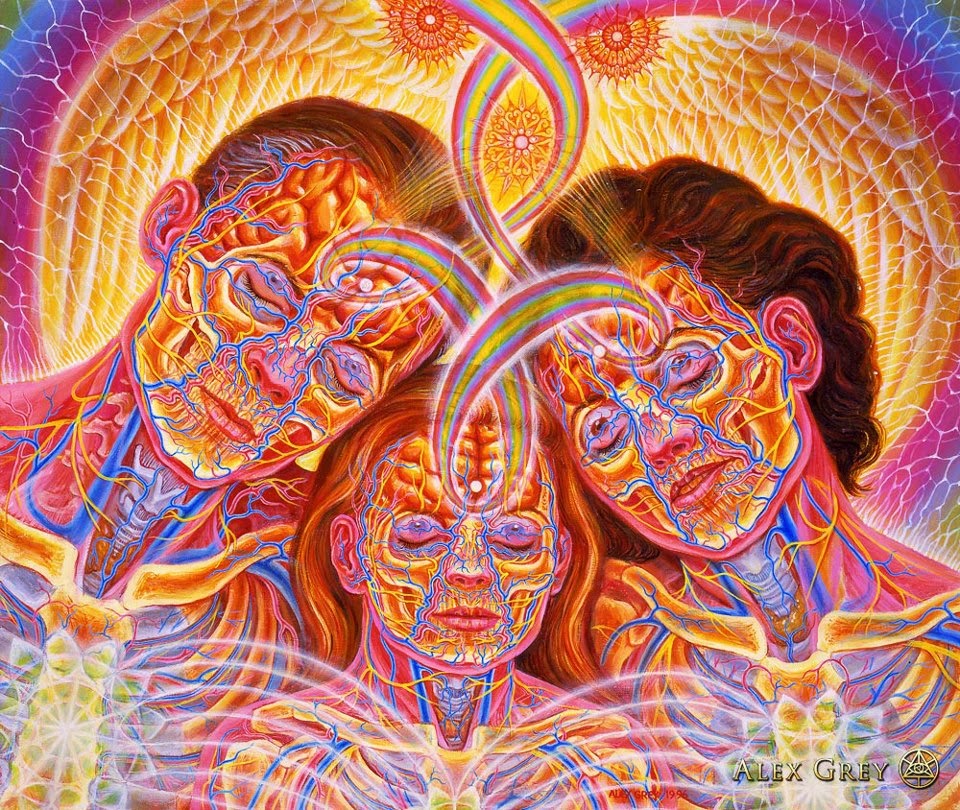 11 May

The MOTHER/PARENTAL Wound :: Acknowledging & Healing Our Generational Pain with Self Love

____
"During the creation process we borrow tissue from our mothers body. That means that your matter or material is all maternal. This is why in Latin mother means "mater" and father means "pater", he sparked the pattern. So every time you touch your skin, you are not only touching your mother and touching your grandmother, but you are also touching the first mother.
This is one reason why literally we are our ancestors! Life recycles…" UNKNOWN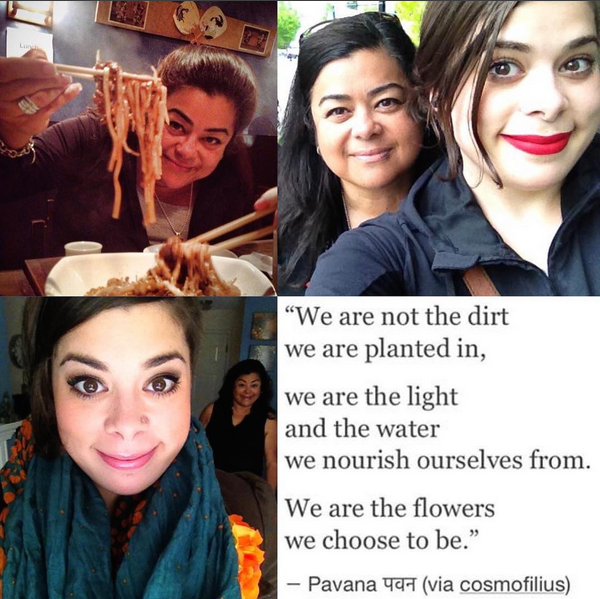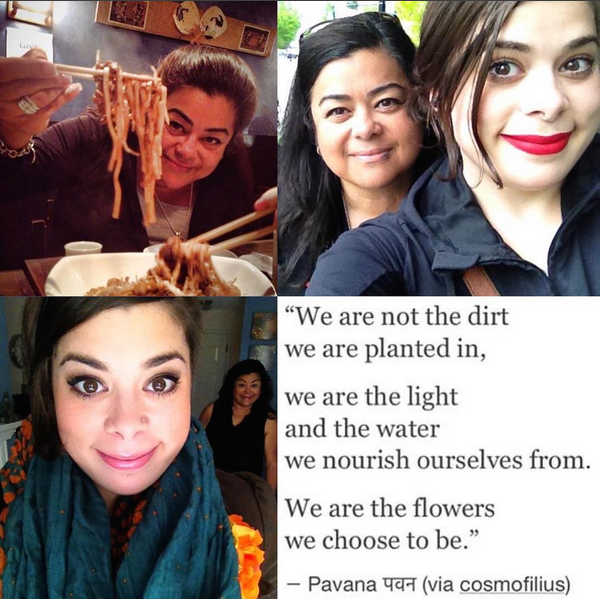 I CAME FROM YOU.
when you were only 22. // a molecule that you brought forth // infused with an ancient soul …
this breeding & making humans game …
WE ALL NEED TO LEARN TO THINK FOR OURSELVES / TO LOVE OURSELVES / TO KNOW THE TRUTH OF WHO WE ARE before we start playing CREATOR //
and me? at the age of 34 I now loosen the grip of my generational wounding …
your pain …
your insecurities …
your difficulty expressing your dark feelings …
your resentment …
your amazing work ethic …
your creative abilities …
your natural Mothering energy …
your Scorpionic Sun passion & sexual power …
I have embodied it ALL ///
and now I create my own WOMBMAN.
thank you for doing your best // for it was all you knew.
i forgive it ALL. thank you. i love you.
all dark & light as ONE.
 XXX
Tessa
____
"If you choose to follow the path of meditation, you are likely to encounter what are sometimes referred to as your "karmic knots"-those physical and emotional traumas you have accumulated throughout your lifetime. For instance, when you sit in meditation for a lengthy period, physical tensions in your body caused by stress or old injuries may manifest as a stabbing pain between the shoulder blades, an aching neck, or throbbing legs. Similarly, all your unfinished psychological issues will appear either as physical pain or other body sensations, intense emotions, voices, or as disturbing images that arise seemingly from nowhere. There is no way to avoid these experiences, nor should you. By allowing these sensations and emotions full expression while mindfully paying attention to them, you become free of them. The release of these knots can be described as an unwinding that allows the difficult experience to complete itself. There is no rushing this process, nor knowing when it will be over.
There is one category of karmic knot that may be especially hard for you to deal with, as it is for many people. This is the emotional-some would say psychological-trauma that may have occurred within your family of origin. It may involve your mother, father, or both. This trauma may have been caused by a parent who was absent or overbearing, who committed inappropriate actions or failed to take positive action, or who took too little or too much interest in you. Or it may have been the interactions between your parents that was traumatizing to you. In meditation it is all grist for the mill of mindfulness.
***
There are a series of reflections that may help you develop your yoga of the mother wound. For instance, throughout human history, the tasks of mothering were shared by members of the extended family, tribal elders, and family friends. The community had rituals that helped in the process, including those that taught you to take comfort in the earth or nature as the Great Mother. Unfortunately, nowadays there is often only a mother and father to do all that needs to be done. Nor is there much use of nature as mother or of group ritual. Is it any wonder that your mother may have struggled with some of these aspects of mothering?"  CLICK HERE TO READ THE WHOLE ARTICLE
____
EXPLORE THE MOTHER WOUND THROUGH THE POWERFUL TEACHINGS OF

~

BETHA

NY WEBSTER ::
____
"Difficulty and challenges between mothers and daughters are rampant and widespread but not openly spoken about. The taboo about speaking about the pain of the mother wound is what keeps it in place and keeps it hidden in shadow, festering and out of view.
What exactly is the mother wound?
The mother wound is the pain of being a woman passed down through generations of women in patriarchal cultures. And it includes the dysfunctional coping mechanisms that are used to process that pain." EXPLORE THE WHOLE ARTICLE
_____
"In our patriarchal culture, there is the illusion that there's safety in living life "from the neck-up." We are encouraged in covert and overt ways to push aside our deeper, complex experiences. It's what I call a belief that relief is in "away." It's the belief that we can push uncomfortable things aside and out of sight in order to be free of them. Whether it's through throwing trash "away" or making the pain go "away" with a pill or a drink. It's the deeper belief that freedom and comfort are possible in denial.
There was a time when there was indeed safety in denial, pushing aside, dis-owning, clenching or contracting. And that time is when we were children and had no choice but to suppress and deny our true feelings in order to survive. We've all had to do this to some degree." EXPLORE THE WHOLE ARTICLE
____
"As humans, we have two primary needs; the need for attachment and the need for authenticity, according to physician and author, Gabor Maté. In dysfunctional families, a child will typically suppress his or her authenticity needs to preserve the attachment with the primary caregiver, typically the mother.
The primary human need is attachment. Left unaddressed, our attachment wounds will persist into our adult lives and may cause us to unconsciously arrange our lives around not triggering the emotional memory of traumatic aloneness. This is what can keep us stuck in relationships, jobs or situations that we need to move on from." EXPLORE THE WHOLE ARTCILE
_____
_____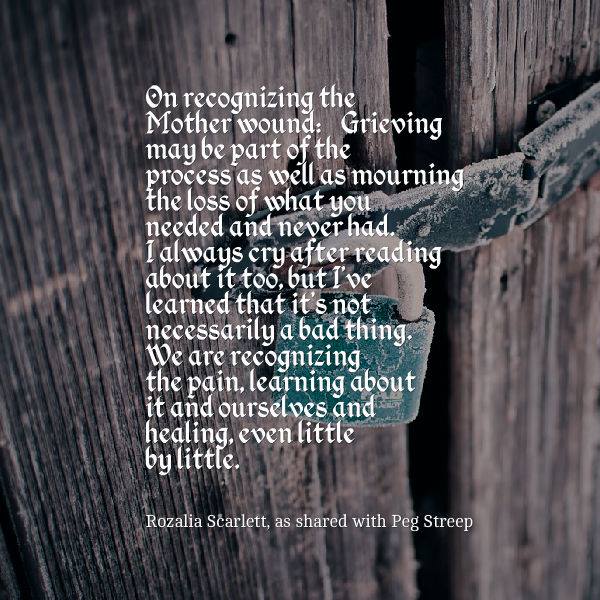 With this list in mind, the day a daughter takes stock of her wounds is the first day of her healing, and her journey towards new self-awareness and possibility. Let's toast to the healing and to all the tomorrows!
1. Lack of confidence
2. Lack of trust
3. Difficulty setting boundaries
4. Difficulty seeing the self accurately
5. Making avoidance the default position
6. Being overly sensitive
7. Replicating the mother bond in relationships
CLICK HERE TO READ THE WHOLE ARTICLE
____
Unloved Daughters and the Problem of Direction BY:: PEG STREEP
"Among the wounds left by an unloving mother is feeling as though you don't have a reliable inner compass. Unloved daughters often don't have enough confidence to trust their instincts or thoughts.
***
They often get stuck in life—unhappy but unable to move on—because they lack a basic kind of self-reliance. Some will lose direction at a young age, falling victim to patterns of self-destructive behaviors that can include self-sabotaging, disordered eating, cutting, and risky sexual contacts." CLICK HERE TO READ THE WHOLE ARTICLE
____
Child's Whisper- Healing The Inner Child Guided By Lilian Eden

____
The Legacy of a Narcissistic Parent BY:: DR. ROBIN BERGMAN
"Narcissists have a way of making everything about them—they take up all of the air in the room. Their profound need for attention and praise subverts everyone else's needs. Unchecked, a parent's narcissism eclipses a child's feelings. Narcissistic parents take their children's every feeling or action personally. These parents are easily angered when a child does not agree with them or mirror them. Parents with narcissistic tendencies are so sensitive to praise and admiration as fuel that it makes them overly sensitive to criticism. So children learn to tiptoe around these emotional minefields, trying not to trigger that anger, or worse, have their parents withdraw love.
Perceptive children will also pick up on the emotional vulnerability of their parents. They will compliment their parent or try to be a perfect reflection of them. They hope that taking care of mom or dad will shore the parent up enough so he or she can eventually get back to taking care of them. With all of that care directed at parents, these children will likely lose touch with their own emotions and needs."  CLICK HERE TO READ THE WHOLE ARTICLE
_____
Healing Your Inner Child By Donald Currie
_____
"We are the sum total of our experiences, which is to say that we are burdened by our pasts.
When we experience stress or fear in our lives, if we would look carefully, we would find that the cause is actually a memory. It is the emotions which are tied to these memories which affect us now.
The subconscious associates an action or person in the present with something that happened in the past.
When this occurs, emotions are activated and stress is produced."
She continues, "The main purpose of this process is to discover the Divinity within oneself.
The Ho'oponopono is a profound gift which allows one to develop a working relationship with the Divinity within and learn to ask that in each moment, our errors in thought, word, deed or action be cleansed. The process is essentially about freedom, complete freedom from the past."
Every memory of every experience, since the first moment of our creation, eons ago, is recorded as a thought form which is stored in the etheric realm. This incredible recorder/computer is also known as the subconscious, unihipili or child aspect within us.
The inner child is very real and comprises one part of the Self. The other aspects are the mother, also known as the uhane or rational mind and the father, the superconscious or Spiritual aspect. The three comprise the inner family, which, in partnership with The Divine Creator, makes up one's Self I-Dentity. Every human being in creation, every plant, atom and molecule has these three selves and yet each blueprint is completely different.
The most important task for people is to find his or her true identity and place in the Universe.
This process allows that understanding to become available.
The purpose of Ho'oponopono is to:
1) Connect with the Divinity within on a moment-to-moment basis;
2) To ask that movement and all it contains, be cleansed. Only the Divinity can do that.
Only the Divinity can erase or correct memories and thought forms.
Since the Divinity created us, only the Divinity knows what is going on with a person."
CLICK HERE TO READ THE WHOLE ARTICLE // Interview with:: Morrnah Simeona and Dr. Stan Hew Len*
____
Ho'oponopono Hawaiian Healing Technique Prayer Guided Meditation Visualization
_____
LEARN MORE ABOUT YOURSELF & YOUR ABILITY TO CHANGE YOUR LIFE WITH THE POWER OF YOUR OWN MIND!
SELF KNOWLEDGE FREE!
***
 ***
~ GET TO KNOW YOUR EGO BRAIN & HEAL YOUR MIND WITH SELF LOVE & SELF INQUIRY PRACTICE!
 ***
 ~ ACCESS MY SELF CARE PRACTICES & YOUTUBE CHANNEL HEALING PLAYLISTS THAT YOU CAN COME BACK TO AGAIN & AGAIN!
 _____
IN POST ART / IMAGES:
+
____
©Tessa Ridley/Self Care is Sacred. All Rights Reserved. 2018.
THIS BLOG HAS BEEN LOVINGLY CURATED BY Tessa Ridley
All work/words that are not my own have been quoted and referenced and linked back their source with utmost respect for their authors. If you are the author/artist & there is any content or are any images that are featured here that you do not want displayed please email me & I will promptly remove them.
* Terms and Conditions: Please note that none of the information presented within these blogs & guidance sessions is meant to replace advice from a medical, healthcare, legal and/or other professional. How you choose to act upon the advice given is entirely based on your own free will. You may use this information for educational and non-commercial reasons, in parts, or in entirety with full credit given to the authors as noted and links to her webpage (WWW.BOUNDARIESAREBEAUTIFUL.COM). The author shall not be held liable from any intentional, accidental or other consequences of acting upon, sharing, or engaging with this information in any form. Using, reading or in any way engaging with any part of this information implies tacit acceptance of these Terms and Conditions.