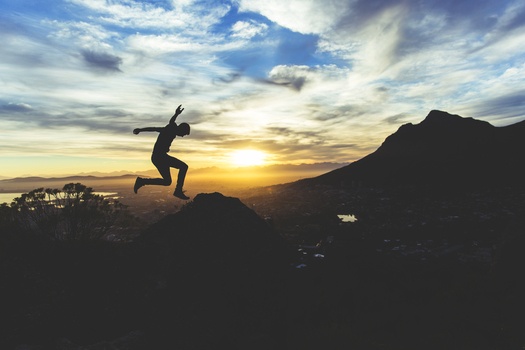 05 May

MENTAL ALCHEMY IS OUR BIRTHRIGHT :: THE MIND IS A TOOL THAT WE MAY LEARN TO MASTER!

"It is difficult to overstate the importance of understanding mirror neurons and their function. They may well be central to social learning, imitation, and the cultural transmission of skills and attitudes—perhaps even of the pressed-together sound clusters we call words. By hyperdeveloping the mirror-neuron system, evolution in effect turned culture into the new genome. Armed with culture, humans could adapt to hostile new environments and figure out how to exploit formerly inaccessible or poisonous food sources in just one or two generations—instead of the hundreds or thousands of generations such adaptations would have taken to accomplish through genetic evolution.

∴∴∴

Thus culture became a significant new source of evolutionary pressure, which helped select brains that had even better mirror-neuron systems and the imitative learning associated with them. The result was one of the many self-amplifying snowball effects that culminated in Homo sapiens, the ape that looked into its own mind and saw the whole cosmos reflected inside."

~V.S. Ramachadran,

The Tell-Tale Brain: A Neuroscientist's Quest for What Makes Us Human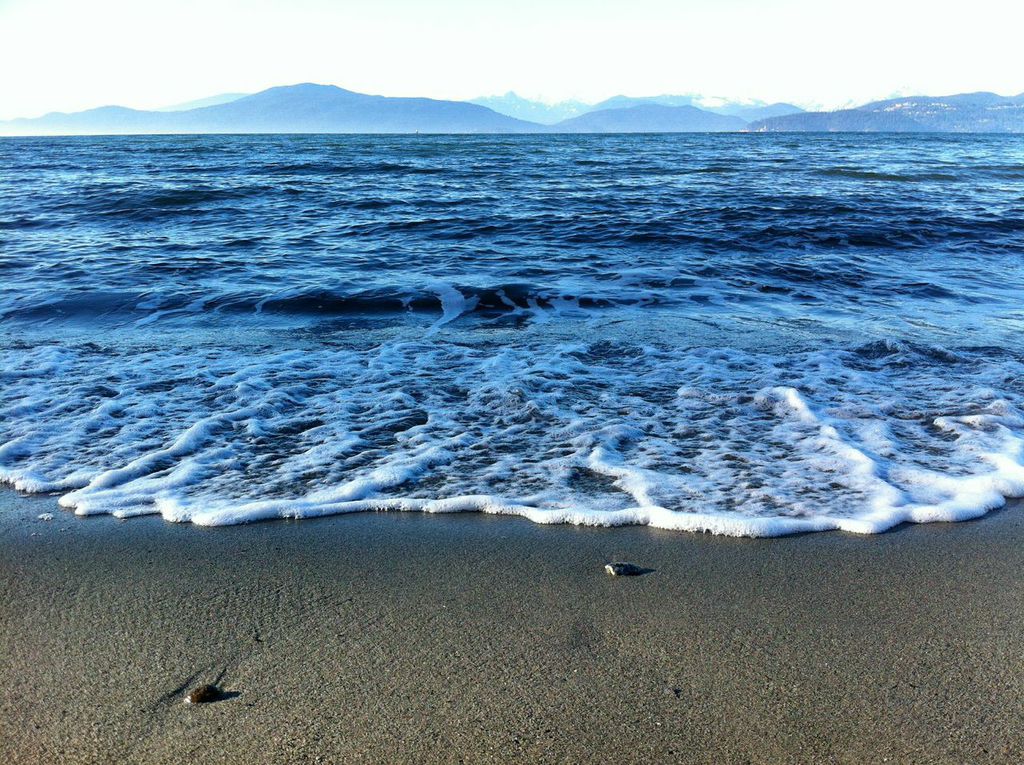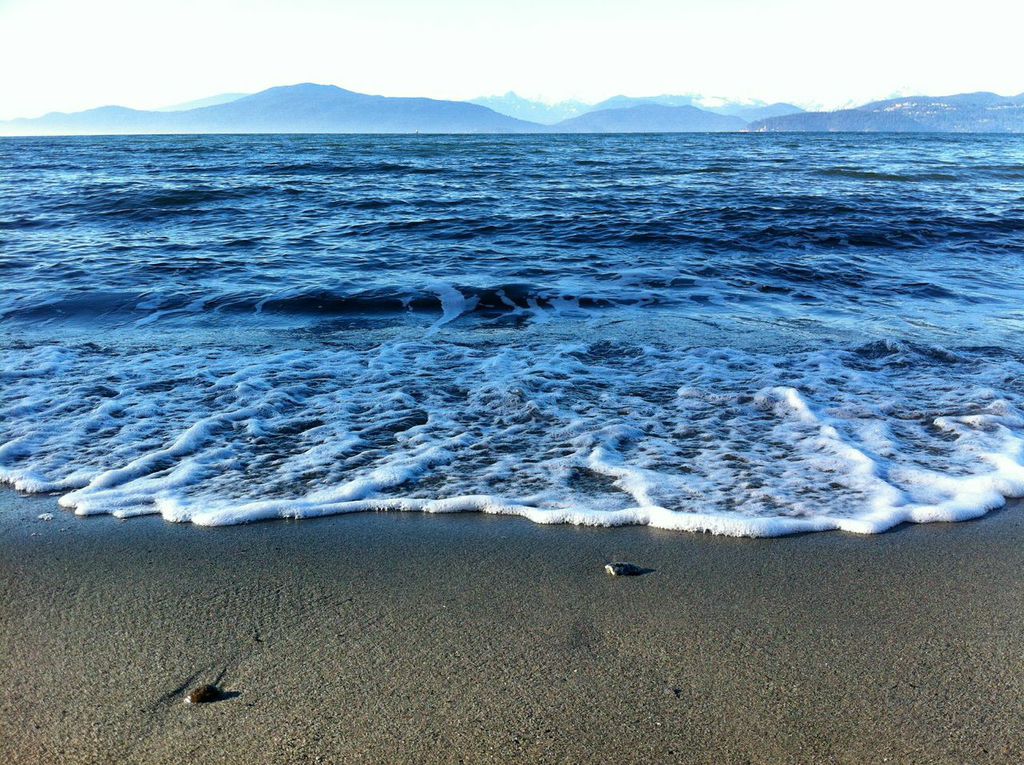 "I live in the faith that there is a Presence and Power greater than I am that nurtures
and supports me in ways I could not even imagine.
I know that this Presence is All knowing and All Power and is Always right where I am"
∴∴∴
∞ ∞ ∞
∴∴∴
WHAT IS THE MIND? HAVE YOU EVER ASKED YOURSELF THIS QUESTION? DO YOU FEEL DRAGGED AROUND BY YOUR THOUGHTS & FEELINGS? DO YOU FEEL OUT OF CONTROL OF HOW YOUR BODY WILL RESPOND IN CONFRONTATION? DOES THIS FEAR PREVENT YOU FROM EXPRESSING YOURSELF & CONNECTING WITH OTHERS?
LIVING WITH PANIC & ANXIETY FOR THE LAST 20 YEARS OF MY LIFE HAS OFFERED ME INCREDIBLE INSIGHT INTO THE HUMAN MIND. I WAS 9 YEARS OLD WHEN I FIRST FELT DEBILITATING FEAR AROUND TRYING A NEW ACTIVITY OR SPEAKING TO STRANGERS. I FELT UNSURE OF MYSELF IN THE WORLD, MIRRORING MY PARENTS' MANIC DEPRESSIVE & ANXIETY DISORDERS BEFORE I EVEN HIT PUBERTY. ONCE I BECAME A WOMAN, A WHOLE NEW SET OF EMOTIONS FLOODED MY BEING. FOOD RESTRICTION, DIETING & A LIFE LONG BATTLE WITH BULIMIA BEGAN AT 11. UNGUIDED SEXUAL ENERGIES & A DESPERATE NEED FOR PHYSICAL NURTURING CREATED A POWERFULLY INTELLIGENT, SPIRITED YOUNG HUMAN WITH A WOMAN'S BODY, WHO WOULD BE SLUT SHAMED FROM THE AGES OF 12-30. O! THE SHAME. THE SHAME OF MY LIFE. THE SHAME OF MY FEELINGS. THE SHAME OF MY VERY EXISTENCE.
I KNOW THIS FOR A FACT: WITHOUT GUIDANCE WE ARE WANDERERS THROUGH SPACE & TIME… AND THE MIND CAN CONSUME US.
I EVENTUALLY LEARNED THAT MY MIND WAS LARGELY INFLUENCED BY MY FAMILY AND CULTURE. DEEP WITHIN I KNEW THAT I DESIRED HAPPINESS AND FOR OTHERS TO FEEL COMFORTABLE AS WELL. I LEARNED THAT HELPING OTHERS MADE THEM FEEL BETTER, WHICH MEANT I WOULD FEEL MORE COMFORTABLE AROUND THEM. SO I OFFERED MYSELF TO SERVICE WHEREVER I WENT. BUT I DID NOT KNOW HOW TO LOVE MYSELF. NOT ONE ADULT THAT I EVER CAME INTO CONTACT WITH SHOWED ME HOW TO SOURCE STRENGTH FROM WITHIN MY OWN HEART. IT WASN'T UNTIL I WENT INTO CLINICAL PRACTICE AS A HEALTHCARE PROFESSIONAL THAT I REALIZED ALMOST EVERY SINGLE HUMAN BEING ON THIS PLANET SUFFERS FROM A LACK OF SELF CARE AND A DESTRUCTIVE MIND SET. THIS HAS BEEN BRED INTO US SINCE BEFORE WE WERE EVEN BORN.
∴∴∴
"Life is infinite energy coupled with limitless creative imagination. It is the invisible essence and substance of every visible form. Its nature is goodness, truth, wisdom and beauty, as well as energy and imagination. Our highest satisfaction comes from a sense of conscious union with this invisible Life. All human endeavor is an attempt to get back to first principles, to find such an inward wholeness that all sense of fear, doubt and uncertainty vanishes."
◊Ernest Holmes, The Art of Life
∴∴∴
∞ ∞ ∞
∴∴∴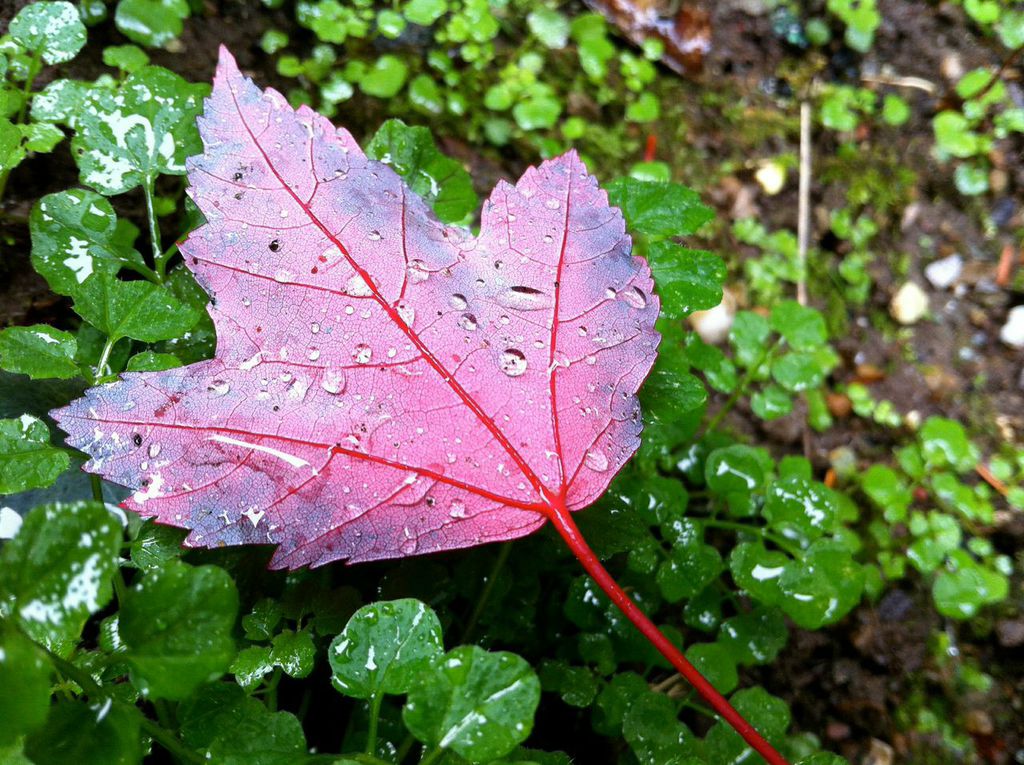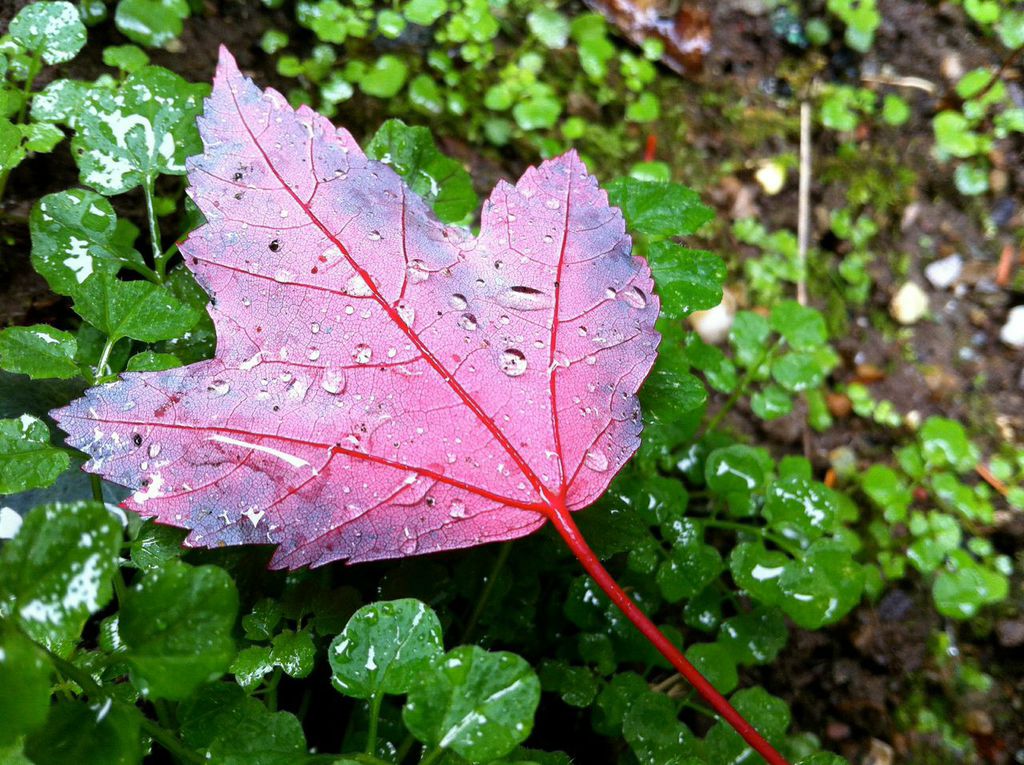 ∇ GENERATIONAL PAIN ∇
"Now I want to introduce a different type of suffering, one that can be particularly difficult to unravel. Over my years of teaching, I've noticed that there's a particular type of suffering that is sticky, pervasive, and often very hard to find your way out of. I've come to call this "generational suffering." The notion of generational suffering is based on the fact that each of us comes from a generational line, which goes as far back in time as we can imagine, back even to the original human beings, our original ancestors themselves. We're actually the outcome of a long chain of many, many generations. Each of our family systems is imbued with a tremendous amount of beauty and goodness, and also carried within these systems, as we all know, is what we might call "generational pain," or "generational suffering." This is an actual energy that is unconsciously passed down from one generation to the next.
If you look closely at a particular family system, you'll see the pain that tends to be passed down through a family lineage. For example, parents who have a particular tendency to suffer with anger or depression tend to produce children who suffer from the same afflictions, and then these children produce children who suffer with the same, and so on. Generational suffering is very insidious. It becomes deeper and deeper ingrained in a family as time wears on, and it forms the core of much of the suffering that people experience.
One of the interesting things to note about generational suffering is that it's not personal. In other words, it's more like a virus that infects the people within a family. It's a way of suffering that infects a family and then gets passed on, almost like the flu or a cold, through future generations. When you're born, without even knowing it, you're actually being handed this generational pain. In response, you will complain about it, think it's terrible, or otherwise resist it. But by doing so, you will come to see that denial or complaints about this pain only makes it sink more deeply into your being.
When you start to identify how this generational suffering operates in your life, when you see how your particular way of suffering is similar to the way others in your family suffer, it can open your heart and mind. From this wider perspective, you can actually start to let go of blame and see that those who passed down suffering to you through this generational chain were themselves experiencing the pain and quite unconscious of what was happening. This pain just came to them, and they manifested it in whatever way they did, and then they unknowingly passed it down to the next generation…
…Eventually, this energy comes to you, and you become the forefront of this generational pain. It's easy to get resentful and blame this pain on someone else, but when you really see the nature of it, you see that it's not personal, even though the implications for you feel very personal, and maybe the way it was acted out was also very personal. But the pain itself, the suffering itself, is really not you. It was handed down unconsciously from one person to the next, from one generation to the next. Of course the way it gets handed down is often extraordinarily painful, sometimes violent, because it seems that you are the target of this suffering as it manifests in you and in the family members around you. But if you can avoid getting completely lost in the anger or the resentment – even though, from a relative perspective, it's understandable – if you can withhold your judgment for just a moment, you will start to see that the pain that you feel was in large part suffering from others in your family-and it does not have to be your own.
When you feel and can identify this deep pain within you, see that blaming others in your family is not the solution. When you feel the urge to blame, keep in mind that your generational line has lived with the same pain, too. It is highly likely that they never even imagined that it was generational. They probably took it very personally, and therefore their only option was to act it out. When you start to see this in terms of a long chain of suffering handed down from generation to generation, and you realize that you're the one, here and now, who can become conscious of how this works, then you have the opportunity to put an end to it."
◊Adyashanti | Falling into Grace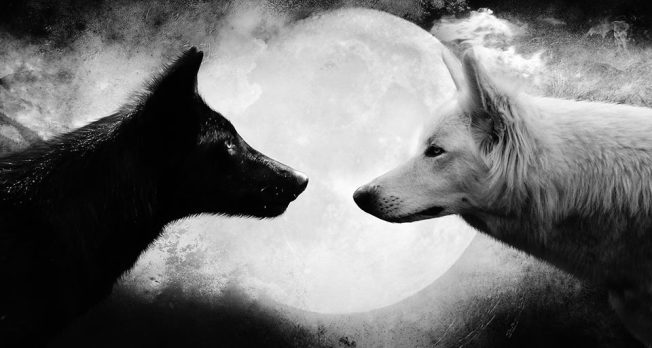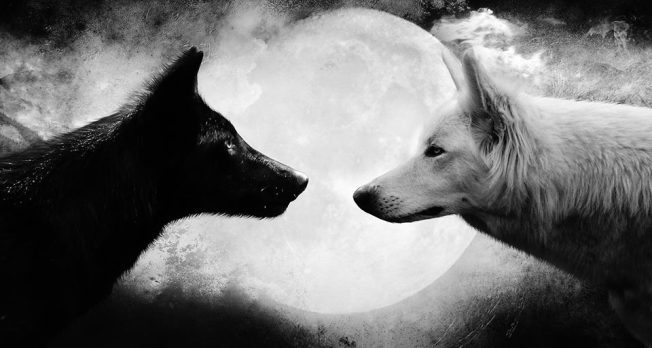 'An old Cherokee is teaching his grandson about life.
"A fight is going on inside me," he said to the boy…
"It is a terrible fight and it is between two wolves. One is evil; he is anger, envy, sorrow, regret, greed, arrogance, self~pity, guilt,
resentment, inferiority, lies, false pride, superiority, and ego."
He continued, "The other is good; he is joy, peace, love, hope, serenity, humility, kindness, benevolence, empathy, generosity, truth,
compassion, and faith. The same fight is going on inside you, and inside every other person, too."
The grandson thought about it for a minute and then asked his grandfather, "Which wolf will win?"
The old Cherokee simply replied, "The one you feed."'
~Cherokee Legend
______
 DR. RICK HANSEN DISCUSSES HOW TO USE THE MIND TO CHANGE THE BRAIN FOREVER | "TAKE IN THE GOOD":
∇∇∇
AT THIS POINT IN MY LIFE, I CHOOSE  TO FOCUS MY ENERGIES AROUND THAT WHICH FEEDS MY SOUL. THE THOUGHTS THAT DRAW ME AWAY FROM MY HIGHER SELF ARE THE ONES I START TO DISSECT AND CHOOSE TO UNDERSTAND. YOUR BRAIN BELONGS TO YOU AND FUNCTIONS AS A RECALL SYSTEM. IF YOU DESIRE NEW POSITIVE THOUGHTS YOU MUST TEACH YOURSELF HOW TO SEE THE WORLD IN THAT WAY. IT CANNOT JUST MAGICALLY OCCUR. NO AMOUNTS OF WISHING/HOPING/PRAYING/PAYING OTHERS MONEY WILL GIVE YOU PEACE WITHIN. ALL CHANGE IN YOUR LIFE BEGINS WITH ASKING YOURSELF THE REALLY IMPORTANT QUESTIONS. AND ONLY YOU KNOW WHAT YOU YOURSELF LONG TO HEAR. WHAT DO YOU REALLY LOVE?
YOUR MIND IS THE GREATEST GIFT & THE MOST MALLEABLE TOOL THAT WE INHERITED FROM OUR ANCESTORS. ARCHAIC BELIEF SYSTEMS ARE TO BE REFORMED. YOUR MAMAS & PAPAS BRAIN PROGRAM DOES NOT HAVE TO BE YOURS. YOUR CLOSE FRIENDS' STRESS RESPONSE DOES NOT HAVE TO BECOME YOURS. THE SELF HATE / DISAPPEARANCE OF THE STRONG WOMAN / HUMYN / DIVINE FEMININE ARCHEYTPE (THIS INSIDIOUS MODERN DAY MENTAL WITCH HUNT NONSENSE) THAT POP CULTURE FEEDS YOU, THE OBSESSION WITH MONEY/PORNO INFECTING OUR SEXUAL INTELLIGENCE AND THE FEAR MONGERING OF NEWS/TELEVISION DOES NOT HAVE TO BE YOUR LIFE.
WE WERE BRED AND BORN DEPRESSED BY MULTI GENERATIONS SUFFERING FROM POST WAR PTSD. WE ARE THEIR BYPRODUCT. BUT WE ARE WAKING. I CHOOSE TO LEARN TO FEEL MY OWN FEELINGS & LOVE MYSELF FOR WHO IAM. NOT WHO SOME OLD MAN TOLD ME IAM. I CARE DEEPLY ABOUT MY LIFE EVEN THOUGH I LIVE IN SYSTEM OF ECONOMIC  & MENTAL SLAVERY.
I ALSO CARE ABOUT THIS EARTH AND HER HEARTBEAT THAT IS LINKED WITH OURS. I CARE ABOUT OUR SPECIES ON THE WHOLE AND KNOW THAT WE CAN LEARN AND TEACH OURSELVES ANYTHING NOW. WE HAVE ACCESS TO ALL THE INFORMATION WE COULD EVER WANT. IT IS OUR DECISION WHETHER WE ARE BRAVE ENOUGH TO FOLLOW THAT CALLING THAT COMES FROM WITHIN.
***
∴∴∴
◊EXPLORE #SUITESTPEEDNA ON FACEBOOK
∴∴∴
HOW DO I CHANGE IF I DON'T KNOW HOW TO?
ALL YOU NEED TO DO IS BE WILLING! LOUISE HAY IS A WORLD LEADER IS SELF DIRECTED HEALING AND DISCUSSES CULTIVATING THE WILLINGNESS TO CREATE CHANGE IN OUR LIVES:
_______________________
Confirmed by science:
You really can change your DNA – and here's how!
If you believe that you are at the mercy of your genetic code, great news, you're not. According to the science of epigenetics (the study of how environmental factors outside of DNA influence changes in gene expression), stem cells and even DNA can be altered through magnetic fields, heart coherence, positive mental states and intention. Top scientists around the world agree: genetic determinism is a flawed theory.
Curbing the genetic victim mentality
The DNA we are born with is not the sole determinant for our health and well-being. Stem cell biologist Bruce Lipton, Ph.D., discusses the important difference between genetic determinism and epigenetics in an interview with SuperConsciousness magazine:
"The difference between these two is significant because this fundamental belief called genetic determinism literally means that our lives, which are defined as our physical, physiological and emotional behavioral traits, are controlled by the genetic code. This kind of belief system provides a visual picture of people being victims: If the genes control our life function, then our lives are being controlled by things outside of our ability to change them. This leads to victimization that the illnesses and diseases that run in families are propagated through the passing of genes associated with those attributes. Laboratory evidence shows this is not true."
Lipton's theory is confirmed by Carlo Ventura, M.D., Ph.D., professor and researcher at the University of Bologna in Italy. Dr. Ventura has shown through lab testing that the DNA of stem cells can be altered using magnetic field frequencies.
"It's like a time machine. You're reprogramming somehow backward with these cells to an uncertain state in which any kind of decision is somehow possible; even the decision to become virtually any kind of cell of the organism. And just think about the tremendous potential of this discovery."
He adds that two Nobel Prize-winning scientists discovered even "nonstem adult cells can be epigenetically reprogrammed backward to a state where they can eventually give rise to neural cells, cardiac cells, skeletal muscle cells or insulin-producing cells."
Changing DNA through intention
According to the Institute of HeartMath in Boulder Creek, California, epigenetics encompasses far more than just DNA, our environment and life experience. After two decades of study, the researchers discovered factors like love and appreciation or anxiety and anger also influence a person's blueprint. In one experiment, select participants were able to change DNA with positive mental states.
"An individual holding three DNA samples was directed to generate heart coherence – a beneficial state of mental, emotional and physical balance and harmony – with the aid of a HeartMath technique that utilizes heart breathing and intentional positive emotions. The individual succeeded, as instructed, to intentionally and simultaneously unwind two of the DNA samples to different extents and leave the third unchanged."
Control group volunteers who had low heart coherence were unable to alter the DNA.
Healthy cell expression and a quantum nutrient diet
If we want to nourish our bodies at a cellular level (and not promote disease), the institute recommends an abundant diet of quantum nutrients. When we are stressed or negative, our biological energy reserves are diverted from the important task of regenerating and repairing the body. We can counteract this cellular starvation by focusing on genuine states of care, appreciation and love. These positive emotions enhance our energy system and feed the body, even down to the level of DNA. HeartMath calls such positive feelings "quantum nutrients."
Learn more:
∴∴∴
∞ ∞ ∞
 ∞ ∞ ∞
∴∴∴
DR. BRUCE LIPTON DISCUSSES THE BIOLOGY OF BELIEF &
HOW TO REPROGRAM THE SUBCONSCIOUS MIND:
 ∞ ∞ ∞
 ∞ ∞ ∞
Explore My YOUTUBE CHANNEL Healing Playlists::
?LEARN THE HEALING POWER OF MEDITATION::
∴∴∴
 ∞ ∞ ∞
∴∴∴
?EXPLORE THE CONCEPT OF DNA ACTIVATION //
TURN YOUR BODY ON WITH STILLNESS / BREATH / SOUND / SELF CARE::
∴∴∴
#SUITESTPEEDNA ON FACEBOOK
∞ ∞ ∞
#SUITESTPEEDNA ON INSTAGRAM
∴∴∴
?EXPLORE MEDITATION MUSIC FOR FULL BODY VIBRATIONAL HEALING::
∴∴∴
∴∴∴
___________________
THIS POST HAS BEEN LOVINGLY CURATED BY Tessa Ridley
All work/words that are not my own have been quoted and referenced with utmost respect for their authors.
©Tessa Ridley/Self Care is Sacred. All Rights Reserved. 2015-2017.
* Terms and Conditions: Please note that none of the information presented within sessions is meant to replace advice from a medical, healthcare, legal and/or other professional. How you choose to act upon the advice given is entirely based on your own free will. You may use this information for educational and non-commercial reasons, in parts, or in entirety with full credit given to the author(s) and links to her webpage (WWW.BOUNDARIESAREBEAUTIFUL.COM). The author shall not be held liable from any intentional, accidental or other consequences of acting upon, sharing, or engaging with this information in any form. Using, reading or in any way engaging with any part of this information implies tacit acceptance of these Terms and Conditions.