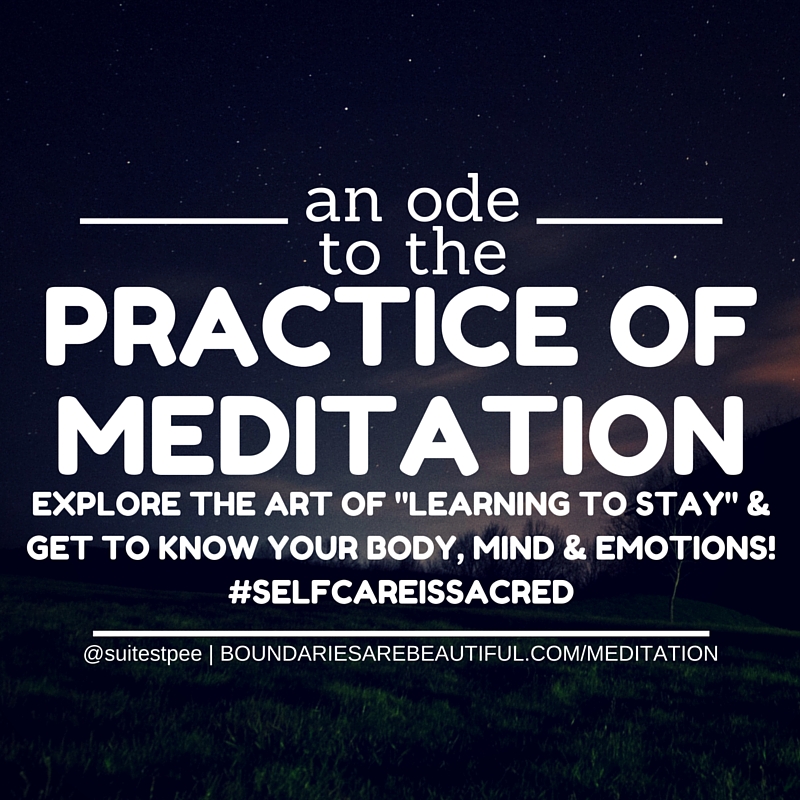 25 May

MY MEDITATION PRACTICE:: AN INTRODUCTION TO SILENCE & THE WORLD BEHIND WORLDS
"We are on a journey of becoming that which we already are.
That is the impossible paradox of our lives."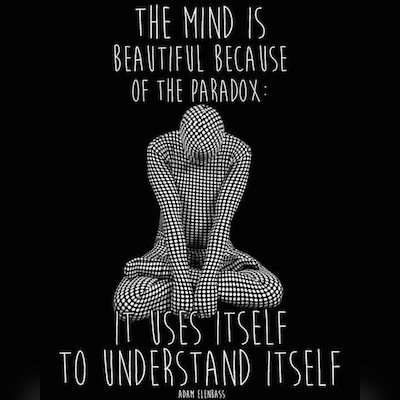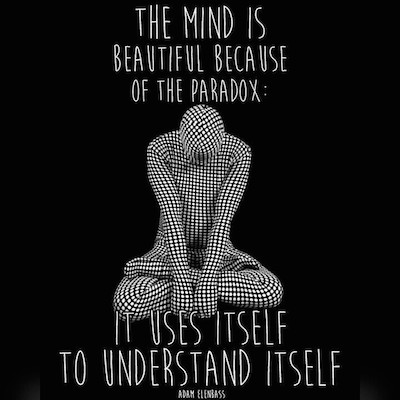 "We could say that meditation doesn't have a reason or doesn't have a purpose. In this respect it's unlike almost all other things we do except perhaps making music and dancing. When we make music we don't do it in order to reach a certain point, such as the end of the composition. If that were the purpose of music then obviously the fastest players would be the best. Also, when we are dancing we are not aiming to arrive at a particular place on the floor as in a journey.
When we dance, the journey itself is the point, as when we play music the playing itself is the point. And exactly the same thing is true in meditation. Meditation is the discovery that the point of life is always arrived at in the immediate moment."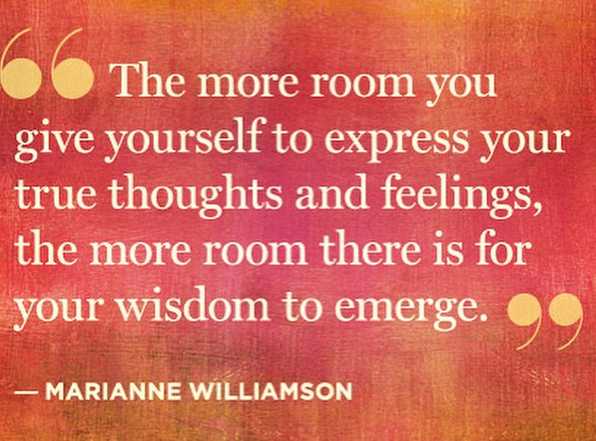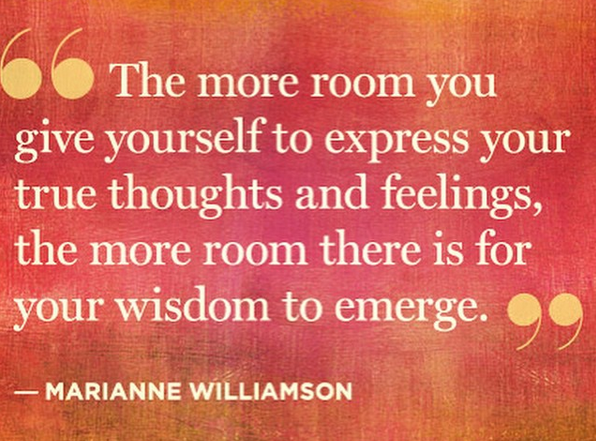 SELF KNOWLEDGE IS FREE.
LEARNING NEW CONCEPTS DAILY DOES NOT COST A PENNY.
THERE IS A WEALTH OF WISDOM THAT LIVES INSIDE OF YOUR HEART.
YOU CAN REMEMBER EVERYTHING IF YOU WOULD TEACH YOURSELF TO STOP / TO STAY / TO BREATHE / TO LISTEN / TO QUESTION THE VOICES WITHIN YOU…
MEDITATION PRACTICE HELPS US SLOW DOWN LONG ENOUGH TO OBSERVE OUR BODY AND OUR INNER BEING AT THE SAME TIME.
GENTLY. CALMLY. LOVINGLY.

PURPOSELY.
FOR OUR MENTAL AND EMOTIONAL AND PHYSICAL AND SPIRITUAL HEALTH.
Sitting and being still is a very important skill every human needs to learn at this time in our biological history.
Taking time out during each day to be quiet and calm with ourselves in silence is incredibly healing.
Learning to meditate is your birthright.
You deserve to know what it is like to engage fully as a HUMAN BEING.
Enjoying the presence of the present moment.
Breathing.
Sharing breath with the world.
A powerful being amongst all beings.
May you come to know the nature of your TRUE SELF IN TIME.
LEARN THE POWER OF SILENCE. EXPLORE THE TEACHINGS WITHIN THIS MAGICKAL PLACE::
____
_____
"Jeff Foster talks about meditation not as a 'doing', a process, a state or a goal to reach, but as an effortless noticing and welcoming of present experience.Ultimately, meditation is not something you do – but who you already are – the vast open space of consciousness, already intimate with all form."
____



?The Purpose of Meditation

▪️▪️▪️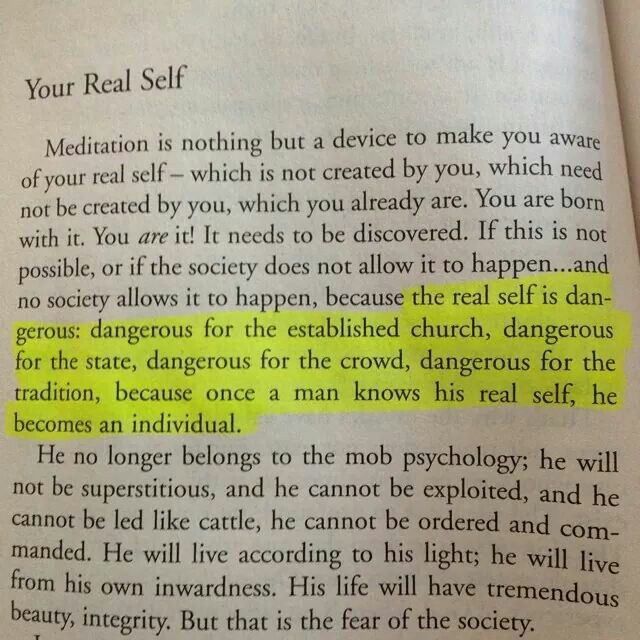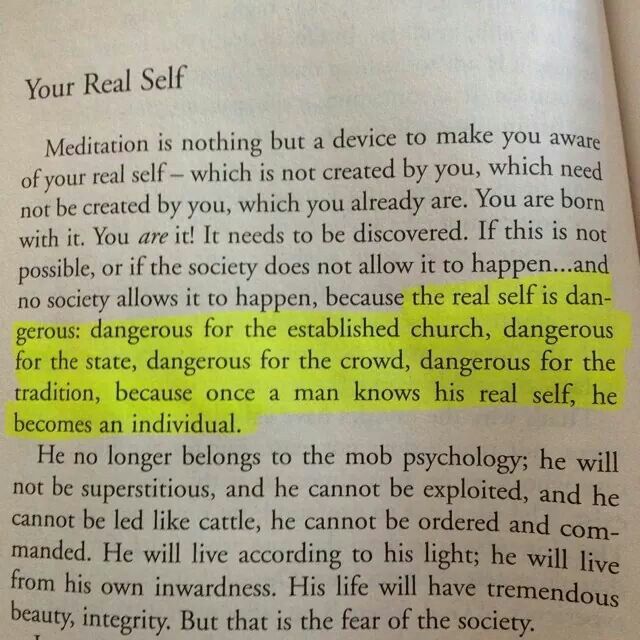 ?Everyone is looking for happiness in some way. It is our natural state of being. However, we need to understand that the real source of fulfillment lies within us. We may try so many ways to attain external happiness for the mind and senses, but that means of success is always elusive.
?The Self exists within all of us in purity, peace, bliss, and knowledge, and is free from mundane and temporary forms of happiness, sadness, or any mundane conditions. To attain that inner state we must turn inward, and one of the prominent ways of doing that is through meditation.
?There are numerous ways to meditate, and each school of thought seems to have a different system. These can include the Buddhist process, such as the Noble Eight-fold Path for reaching nirvana. Or there is the raja-yoga process, the ashtanga-yoga process, the kundalini-yoga system, and so on. It also seems that new systems are being developed on a regular basis these days, not only for achieving peace of mind, but to develop such things as one's creativity, prosperity, or mental clarity.
?However, we are going to focus on the ultimate goal of meditation, which is to reach a higher consciousness for realizing our true spiritual identity and awareness of God. Meditation can help accomplish many things. But without understanding the true and full purpose of meditation, it is like digging a well for water without being aware of the fact that you are sitting next to a river. In such as state, you do not know the full potential you really have through the meditative process. Deep meditation that is free from the affects of the mind culminates in self-awareness and spiritual realization. That is the ultimate and age old purpose of meditation.
?The meditation process begins with the means for calming the mind. That is the first principle of consideration. It is the state beyond the influence of the mind in which a person can first begin to perceive the spiritual dimension.
?Meditation is meant to bring our outward awareness, which always focuses on the activities of our senses, inward toward the Self. This is our true identity and source of consciousness, and a part of the unlimited Absolute Truth.
?Too much focus on the external world keeps you from your inner Self, from your spirit. The doorway to discovering a new you, a new dimension of your Self, is within. You have to learn how to go within and then keep practicing to go deeper. Often times we look outside ourselves for completion–a new object, a new career, a new relationship, a new outlet of creativity. But that will never make you a complete and whole person if you are not already complete and whole within. Furthermore, you will never be fully satisfied with your life if you are not full within yourself.
?When we talk about being happy, sad, or peaceful, that feeling exists primarily in the mind. As it is said, it is the mind that is the cause of either our freedom or our bondage to material existence. The attitude and demands of the mind are what has brought society into great levels of progress, as well as into horrible eras of wars and terror. Meditation is a way to gain some control over the restless mind and direct its energy into constructive channels of purpose, or toward a spiritual object or higher understanding and awareness.
?Many people look to meditation to achieve peace of mind. This benefit takes place when the constant internal dialogue that goes on within us begins to die down. That happens when our attention becomes increasingly focused within, toward a single object or level of awareness. The contentment and happiness we feel comes from the inner awareness of our real identity that increases the deeper we go within. Therein we can also become free from the problems that go on around us. We can free ourselves from the drama that we may too often accept as our real identity.>
✨Stephen Knapp
BY:: Stephen Knapp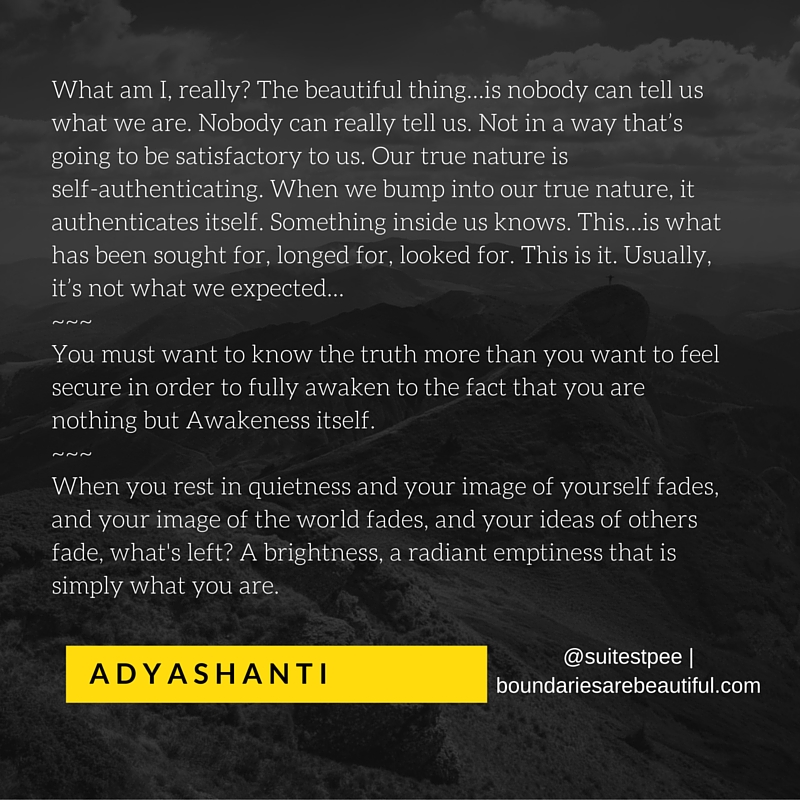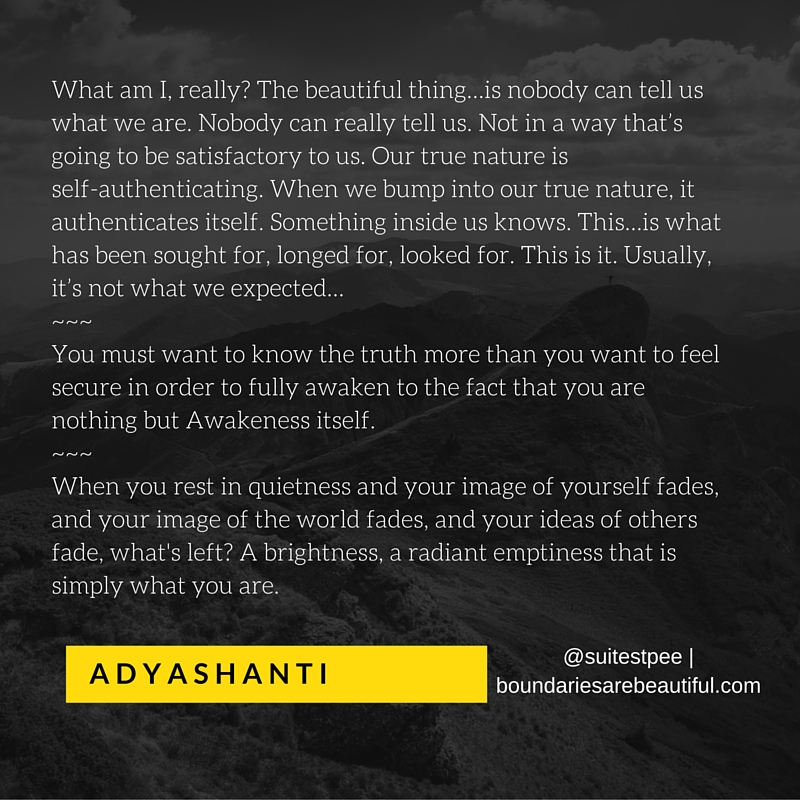 ACCESS MY MEDITATIONS PLAYLIST ON MY YOUTUBE CHANNEL!
EXPLORE THE DIFFERENT WAYS OF CONNECTING TO YOUR BODY/MIND IN THE PRACTICE OF MEDITATION::
_____
LEARN MORE ABOUT YOUR ENERGETIC BODY &
ACCESS CHAKRA HEALING MEDITATIONS::
EXPLORE CHAKRA SCHOOL ~~
_____
EXPLORE THE HEALING POWER OF MUSIC & SOUND VIBRATION!
LEARN TO BE STILL, LISTEN, BREATHE AND TAKE IN NEW SOUNDS WAVES INTO YOUR BRAIN & BODY::
MUSIC FOR VIBRATIONAL HEALING ~~
_____
YOU ARE ALWAYS IN THE PERFECT PLACE TO LEARN MORE ABOUT YOURSELF.  IF FACT THAT IS THE WHOLE REASON YOU ARE ALIVE… TO CREATE YOURSELF.
At this time in human history, you are snapping out of the program/DREAM of society by even seeking a new way of being…
waking up to a new story.
Your body and inner being are literally vibrating to evolve.
You feel it deep within.
You are a powerful human being with an ancient soul. It is time to become your TRUE self. WHAT ELSE IS THERE?
ALL WE ARE EVER BEING ASKED TO DO BY THIS UNIVERSE IS MONITOR OUR OWN THOUGHTS & FEELINGS … AND SHARE OUR GIFTS WITH OTHERS. OUR CONSCIOUSNESS AND EVOLUTION BELONG TO US ALONE. WE CAN CHOOSE TO GROW DEEPER IN LOVE WITH OURSELVES & OUR EXISTENCE EVERYDAY. IN A WORLD THAT PEDDLES FEAR & DARKNESS & SELF LOATHING FROM EVERY POSSIBLE ANGLE, OUR PRACTICES OF INNER PEACE ARE OUR GREATEST WEAPONS.
SELF CARE IS A SACRED ACT THAT BENEFITS ALL ON THIS PLANET.
SELF LOVE IS A NEW WORLD REVOLUTION ENERGY RISING.
IF WE MUST LIVE INSIDE THIS DREAM THAT OTHERS CREATED FOR US BEFORE WE WERE EVEN BORN, WE MAY LEARN MANY WAYS TO NOT ONLY CO-EXIST AMONGST THE MADNESS, BUT ALSO THRIVE AS PIONEERS OF THE RETURN OF CHRIST CONSCIOUSNESS ON EARTH.
this is EVOLUTION at its finest.
If you gave yourself 20 mins in the AM & PM DAILY! as a PRACTICE to go inward/relax/center with Self your overall body will benefit hugely.
TAKING TIME TO BE QUIET WITH SELF EVERY DAY & LEARNING HOW TO QUIET THE DARK VOICES THAT KEEP YOU FROM ALLOWING YOU TO SEE YOUR DIVINE ESSENCE IS AN ACTIVE PRACTICE. A CHOICE. A LIFE STYLE CHANGE THAT YOU CHOOSE.
SELF COMPASSION AND SELF NURTURING IS A CREATIVE PROCESS.
MEDITATION PRACTICE IS ONE OF THE MOST SIMPLE, GENTLE, SELF LOVING PRACTICES AVAILABLE TO ANY OF US.
MEDITATION PRACTICE HELPS YOU FEEL ALL YOUR FEELINGS.
THERE IS NO WAY TO SIDE STEP HUMAN EMOTION.
EVEN WHEN WE DENY OURSELVES AND PUSH OUR PAIN AWAY IT RESURFACES IN THE BODY AND IN OUR OVERALL HEALTH.
WE MUST ALL LEARN TO ACKNOWLEDGE AND SIT WITH UNDESIRABLE EMOTIONS & MEMORIES THAT RISE FROM DEEP INSIDE US WHEN WE ACTIVELY CHOOSE TO HEAL OUR LIVES.
?MEDITATION PRACTICE IS THE GATEWAY TO YOUR TRUEST SELF.
YOUR SPIRIT IS ALWAYS WITH YOU, AS YOU.
SHE SPEAKS TO YOU IN THE QUIET.
DO YOU HEAR HER VOICE?
CAN YOU TELL THE DIFFERENCE BETWEEN GENTLE GUIDANCE OF SPIRIT AND THE GRATING, DENSE VIBE OF EGO FEAR?
IN MEDITATION PRACTICE YOU CAN LEARN TO CHOOSE YOUR OWN THOUGHTS AS OPPOSED TO HAVING THEM CHOSEN FOR YOU.
THIS IS TRUE ALCHEMY: CONSCIOUS TRANSFORMATION OF AUTOMATIC / REACTIONARY / NEGATIVE EMOTIONAL & MENTAL ENERGY WITHIN THE HUMAN BODY FOR THE BENEFIT OF PERSONAL EVOLUTION.
?ACCESSING TRUE SPIRITUAL COMFORT & PRESENCE WITHIN IS YOUR HUMAN BIRTHRIGHT. AS CONSCIOUSNESS LIVING ON EARTH IN HUMAN FORM, YOU CAN REMEMBER WHO YOU ARE AND REPLENISH YOUR HUMAN ENERGY FIELD WITH SELF CARE PRACTICES.
MEDITATION, YOGA, SELF MASSAGE, BREATH WORK, DANCE, MANTRA +++ ARE ALL DIFFERENT WAYS OF REMINDING YOURSELF THAT YOU ARE A DIVINE BEING LIVING ON EARTH FOR A SHORT TIME.
YOUR CHOICE TO ENTER INTO A SILENT MOMENT WITH YOUR BODY, MIND & EMOTIONS DAILY MAY BE ONE THE BEST DECISIONS YOU HAVE EVEN MADE IN YOUR LIFE.
IT IS TIME TO LEARN TO BECOME YOUR OWN DEAREST FRIEND.
IT IS TIME TO LEARN TO GO INSIDE BY LEARNING TO STAY WITH YOURSELF, IN LOVE, WITH OUT JUDGEMENT.
IT IS TIME TO REMIND YOURSELF THAT YOU ARE ALWAYS LOVED & CARED FOR BY YOURSELF.
IT IS TIME TO REALIZE THAT THE UNIVERSE IS ALWAYS GIVING YOU AN OPPORTUNITY TO REMEMBER WHO YOU REALLY ARE.
THIS IS A NEW DAY MY FRIEND.
HAPPY EXPLORING THE RECESSES OF YOUR BEAUTIFUL BEING.
I LOVE YOU.
TESSA
XXX
LEARN TO RELAX. LEARN TO CONNECT TO YOUR BODY / MIND. LEARN TO BE STILL.
 CLICK HERE TO EXPLORE THE HEALING POWER OF MANTRA MEDITATION PRACTICE ::
_____
ACCESS THE TEACHINGS INSIDE ::
#SELFCAREISSACREDSPIRIT ON INSTAGRAM
+
ACCESS THE TEACHINGS INSIDE ::
#SELFCAREISSACREDSPIRIT ON FACEBOOK
____
"A systematic method of inducing complete physical, mental, and emotional relaxation"
 Swami SatyanandaSaraswati
_____
"There is no "best" or "right" kind of experience in meditation; each session is as different and unique as each day of your life.
***
Be open to whatever experiences come in your meditation. Don't get fixated on a model of what meditation is supposed to feel like. Set aside judging, being critical, having opinions. Meditation is giving up models and labels."
_____
 ____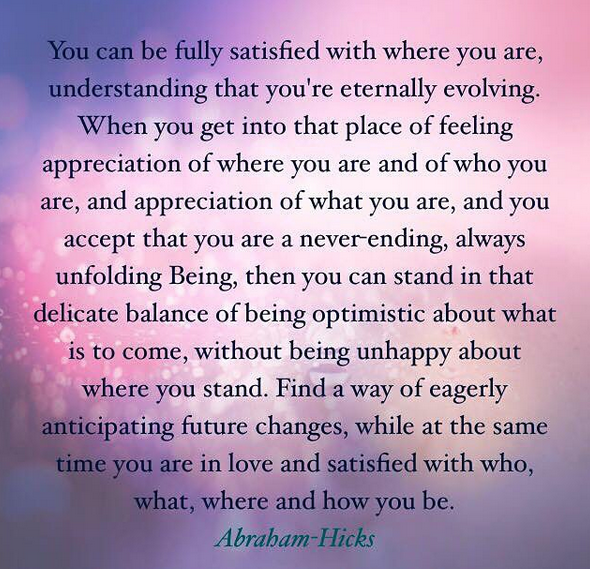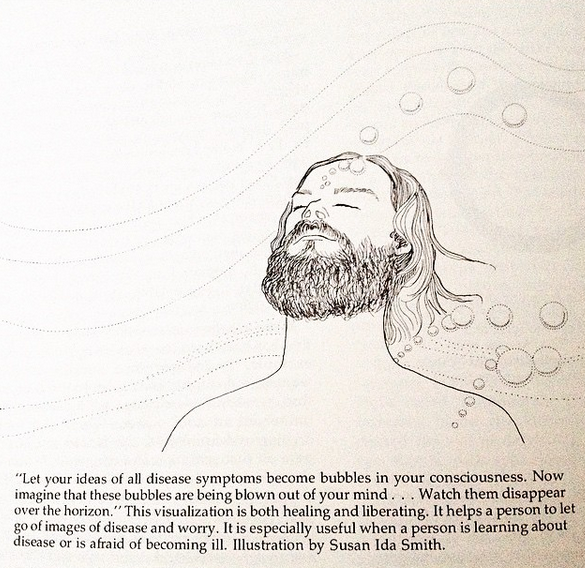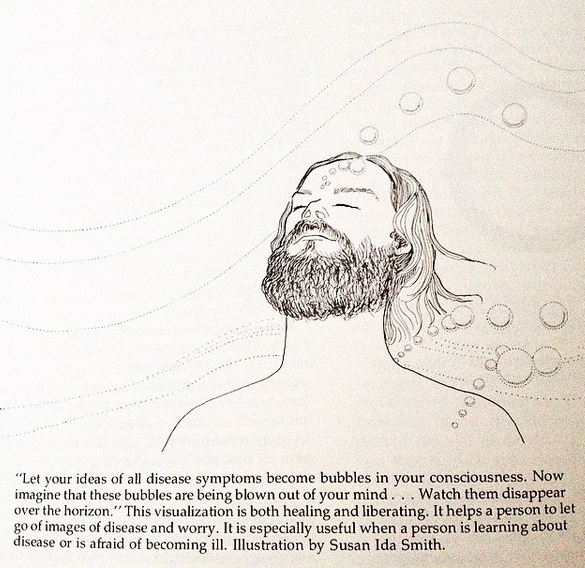 ***
©Tessa Ridley/Self Care is Sacred. All Rights Reserved. 2016.
THIS BLOG HAS BEEN LOVINGLY CURATED BY Tessa Ridley
All work/words that are not my own have been quoted and referenced and linked back their source with utmost respect for their authors. If you are the author/artist & there is any content or are any images that are featured here that you do not want displayed please email me & I will promptly remove them.
* Terms and Conditions: Please note that none of the information presented within these blogs & guidance sessions is meant to replace advice from a medical, healthcare, legal and/or other professional. How you choose to act upon the advice given is entirely based on your own free will. You may use this information for educational and non-commercial reasons, in parts, or in entirety with full credit given to the authors as noted and links to her webpage (WWW.BOUNDARIESAREBEAUTIFUL.COM). The author shall not be held liable from any intentional, accidental or other consequences of acting upon, sharing, or engaging with this information in any form. Using, reading or in any way engaging with any part of this information implies tacit acceptance of these Terms and Conditions.