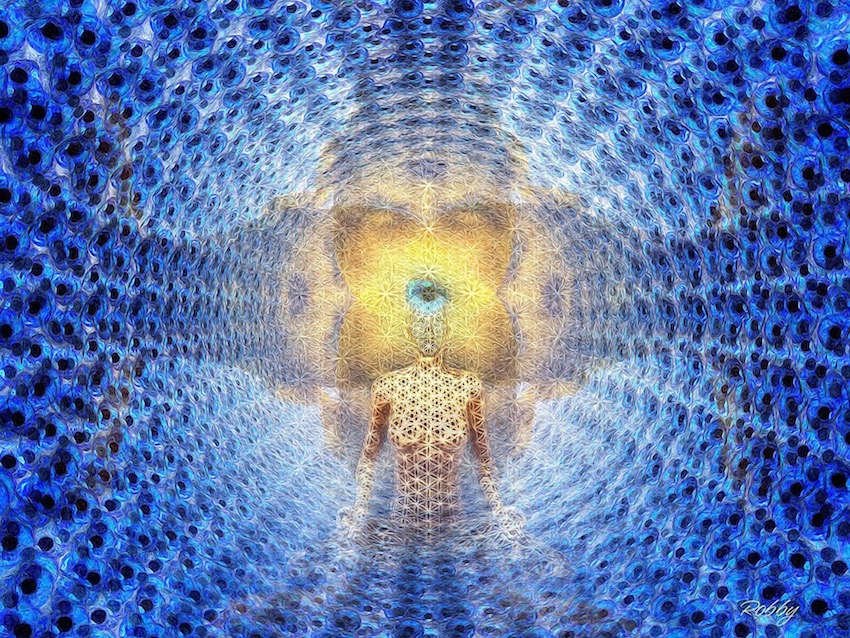 06 Mar

RISE HOMO NOVUS! HOMO UNIVERSALIS! YOU ARE ONE WITH ALL!

"Next phase for Planet Earth and star seeds: PURIFICATION.
There is a wave of massive energy changes now truly coming in and it is in the form of changes of the inner earth as well changes within us. In ancient times all was communicated through an intricate language of geometrical forms, shapes and sound.  Indeed, their patterns in itself hold energy, for it is in the combination of all of this that cosmic energy from Source manifests in outward and inner forms. After Atlantis our ability to read this language and our understanding of all of creation underwent a severe change, as the planet fell from the 5th(Atlantis) dimension into the 3rd, and to very primitive levels.

Pockets of highly trained Priests and Scientist, fled, just before the final fall of Atlantis to outer regions of the Atlantean civilization, e.g. Egypt, Peru, Mexico, etc.  They then started a series of underground mystery schools, which in turn were attached to the mystery schools in the Himalayas, Haran, Greece etc.  As much as these mystery schools held certain keys and codes for humanity, they, within themselves, sometimes got corrupted by those inner brethren who, because of the utter forgetfulness the planet found itself in, did not understand what they were teaching.  Thus their own interpretations of the truth, or the given or preserved material started to emerge, which was not pure anymore. At this time, with the opening up of the ancient portals which are starting to shift earth into the higher states of consciousness, these old and ancient teachings of the mystery schools will start to fall away.  For in essence they were merely there to hold space and preserve some of what was lost, but as said, forgot what the true meaning behind what they were preserving and what this was used for.

It was an important role they fulfilled for mankind, yet a lot of it, became a type of brotherhood, and intrigue set in, which became cloak and dagger affairs: – which in its purest sense never was meant to happen. The Divine Source and the 12 and 24 Elders who surround the Throne of the Divine, with the Intergalactic counsel in 2012, gathered to discuss the whole changes which were occurring in the Milky Way Galaxy and its counter galaxy, Xenon, and then decided that they would have to change their own plans, according to what was happening.  A lot of this could not be predicted, as all life and life forms had free will.  Thus even the best laid plans had to be reviewed in the context of the greater whole.

Although the experiment of the volunteer star workers who had incarnated since 1950, did work in immense and wonderful ways, the majority of star children were lost within the educational and social settings.  This was always the risk which would be taken, as no one knew how these volunteer souls would react to such a dense and dark 3D consciousness. Most of these star seeds come from the 5th and higher dimensions and evolutionary states. With the star gates then opening up it was found that there were lots of star workers who did wake up and who were holding the light steady.

In the lieu of all of this, it was decided to bring new activations of the star seeds in a different form.  It would work with those souls who had the innate ability to reawaken to their own higher soul selves, and then, with the assistance of the cosmic hierarchy, be able to transmit the higher keys and codes, uncontaminated by anything or anyone on earth, back to the mankind. In this way, these mechanisms would be reactivated, by but a handful of souls, who were advanced enough to do this work, and were from soul groups, who could assist their members with this work, for they were involved with the planet from the very beginning of time.

These souls were then put through intense purification – and everything that could still withhold them, or hinder their higher soul growth started falling away.  The souls had to become so pure, that ego vanished, and that the soul would not hinder whatever was transmitted through them, but be able to understand what was given and bring this to mankind in a form or language that they could understand. As yet, there are then but a handful at this level, and more will be activated in the next few months and years.

They do not channel other entities or masters, but they transmit the keys and codes needed for humanity at this time.  This is in a form mankind has had no access to, for more than 900 000 000 (Million) years, and thus it transmits in a way where human technology cannot even try to interpret, emit, nor understand as yet. These souls have no encumbrances – which mean they walk their path alone, and have no affinity nor belong to any known group, mystery school or any other organization.  Their highest affiliation is to the Divine Source itself, and thus they were hand-picked for this task and are the purest of the pure.

As they started to transmit these keys and codes, the rest of the star seeds would slowly start to remember, and then stop being attached to all of those things which are hindering or blocking them – like relationships etc. The only way they can truly have access to the material their own souls were programmed to bring into this planet at this time, is to purify themselves, and then to reconnect with their own souls.  It is there deep inside of them, and not OUTSIDE.

In the next few weeks and months massive downloads and changes are coming in.  Thus it is imperative for all Light workers to cleanse and purify themselves on many levels.  It is also of utmost importance, that the negative ego is swept away, for truly it is all hands on deck now.  There is no need for competition.  All is one.

The  ones who are paving the way for others to follow, and therefore are not greater or more than the rest – but this is what these souls took upon themselves, the mantles of responsibility, and therefore have been tested more than the rest – so that they were pure enough to do this work.  They have gone through the immense fires of purification and will go through more.  This is their highest service work for humanity – always with love and great humility.

Indeed, prepare for the immensity of Being itself descending upon this planet, and thus a massive shift in gear, and intense fires of purification.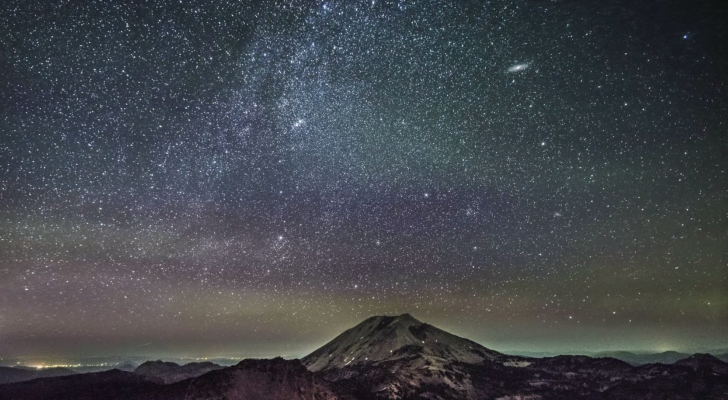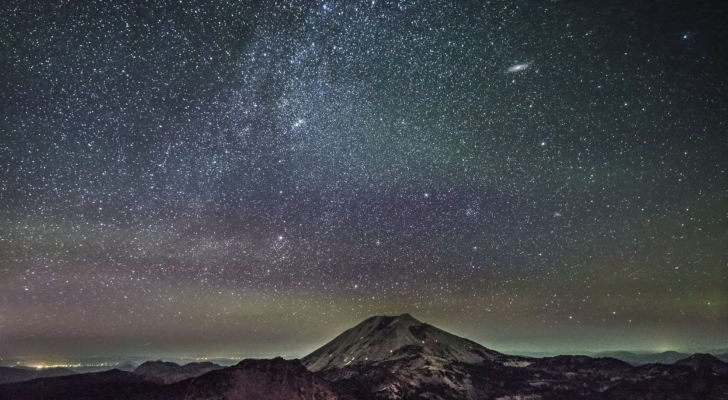 "Movement, mass movement of energies are now pouring onto the earth and from the inside of the earth. Those pyramids and those energy centers are now starting to reactivate which have lain dormant for billions of years, as the greatest epoch of change ever experienced by mankind now rises to the fore. This year will be a Rubicon year for many, for it is bringing together those forces, those souls, those combined pooling of soul resources on a global scale. We have to understand just how important this is: – for the first time since Atlantis, we are standing on the threshold of immense earth changes, and changes in human awareness and the way they live their lives.
The Energy of Power is NEUTRAL – it is what one projects onto that power and the way one uses power, that ultimate can build up or destroy.
I have been working intensely with earth energies and energy fields and what is now awakening in the last few years.  I have been shown what is coming for mankind and how this all fits together.  Indeed that is what my soul has come in to do.  More than this I will not say, for the time is not right for me to do so.
At the moment mankind's understanding and that of science is still too primitive to truly understand that which was put into place billions of years ago on the planet, in the form of energies and energy fields, that it will have to come as a total paradigm shift in their whole thinking and believing, before they will start to grasp what this all about.
I have witnessed myself the immense power of such energy vortexes, in dissolving what no longer serves us, and all I can say is that humanity has not even tapped in a fraction of the power of energy and energy forces on this planet. In that the mass movement of energies, are now disintegrating that old world, those old structures, the old way of thinking, acting, being, this is going to cause havoc in a lot of soul who have as yet not been aware nor awakened.
As the souls now become like magnets to each other, and start working in tandem to do the work they are destined to do now, a core group will form, who will form the nucleus of those who will hold the light steady for the rest of humanity, and then MOVE humanity into that new way of life. They were hand-picked for this immense task, and indeed have formed part of this task force since the creation of this planet.  They have had had many incarnations, existences in life and forms, dimensions and planes of existences all over the cosmos, and therefore have all the knowledge and tools inside of themselves.
Some of these were the twin flames who were on planet earth in what was the first civilization and even before that in what humanity remembers as paradise.  They were the first and will be the last – they are the change and all the keys and codes are encoded within them. They already know who they are and therefore this is now the year of coming together and doing the work that needs to be done. In such important calling there is no place for ego. All is in total higher service and with total dedication.
This is a time of expansion – expansion of the mind, for science has to stretch its boundaries into infinite cosmic space. The old ways of thinking, believing, proving things no longer serve mankind.  It is time for breaking the rules, for breaking the old institutions and those faculties of learning that kept mankind prisoner for so long. It is time to break through all barriers, and into a totally new science! A higher science is emerging which is firmly anchored in cosmic understanding and therefore always steeped with the energies of the heart and mind.
More than this, humanity at large will start growing in awareness of their own place in under the cosmic sun and will start remembering what went wrong in Atlantis and will become conscious of their own role as co-creators. As all the souls who were involved in Atlantis have returned, there will be a mass awakening of their own karma and karmic links which they now have the opportunity of rectifying and therefore bringing into higher alignment again with their true souls and that of the greater soul of the planet and the cosmic soul. It brings immense opportunities for souls to expand beyond all norms of society and all norms of what is possible and impossible. It brings in immense higher illumination of the heart, for the true cosmic sun resides in the heart and it is the Sun of Illumination.
This is the rising of the Cosmic Sun and it is the rise of the true illumination of mankind! Let those who have ears, hear. Let those who have eyes, see. Let what is written stand for all eternity. This is the hour, this is the day."
(Judith Kusel) | http://www.judithkusel.com
IMAGE VIA: NASA.com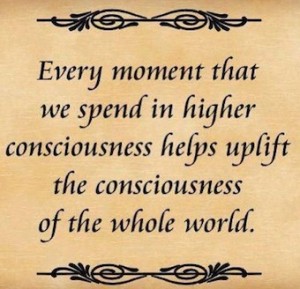 ALAN WATTS || THE REAL YOU
CARL SAGAN || THE PALE BLUE DOT
NEALE TYSON DEGRASSE || THE MOST ASTOUNDING FACT ABOUT THE UNIVERSE