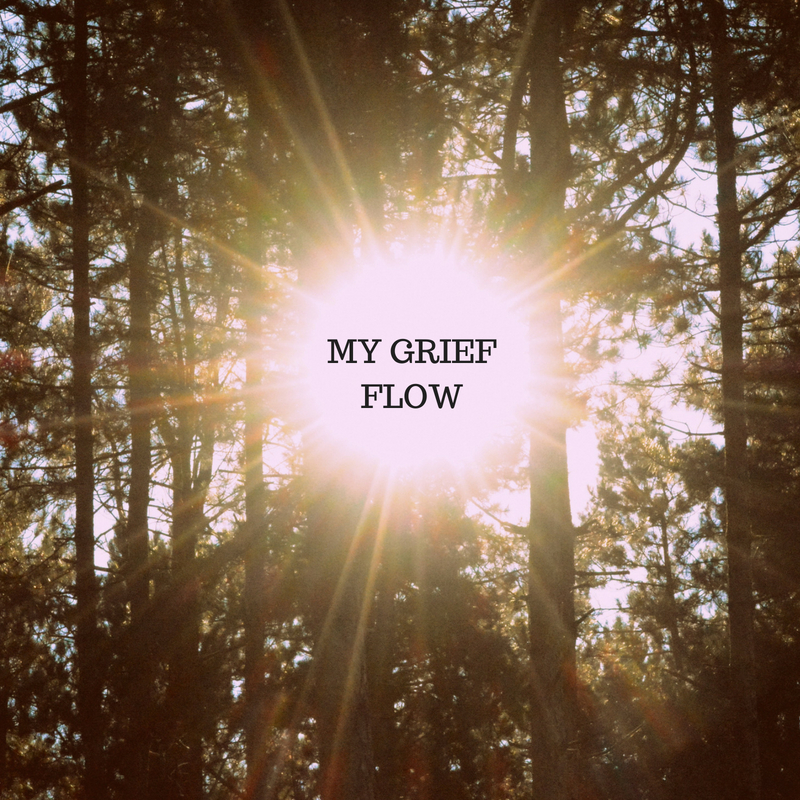 02 Aug

OPENING TO GRIEF :: INITIATING OUR SELF INTO PSYCHOLOGICAL PAIN

∞ ∞ ∞

"We locked up our wisdom into our bones
And swallowed the keys
They sank in our rivers of blood
And we forgot the maps
Because we had to forget the mysteries
To keep them safe.
We wove our hair into brooms
And swept over our paths
And then burned the earth with our rage
We didn't teach our children
It was the only way to protect them,
we thought
But in them we planted seeds, seeds and keys
And told them stories and riddles and songs
With no roots, just tangled threads
That would take years to unwind
Just enough time
For the rains to fall again
and put out the fires
For the dams to break
For the rivers to flood
For the paths
to be walked again
For the soil to breathe
And as the old bones crumble
Deep beneath the rubble
We find we've always had the keys
Our stories and our maps
Our paths are revealed to some
And the seeds grow again
The threads are unspun
And woven again"

∞ ∞ ∞

"SPIRITUAL AWAKENING" TO ME <> IS INHERENTLY A GRIEF PROCESS.

TO COME TO KNOW THE WHOLE OF THE HUMAN CONDITION.

THE STORIES THAT WERE NEVER TOLD SEEP OUT OF MY BONES.

THE ELDERS WE NEVER HAD A CHANCE TO SIT WITH AND LEARN FROM.

THE ENERGIES IN MOTION WITHIN US WE CANNOT NAME BECAUSE WE WERE NEVER TAUGHT ANYTHING ABOUT THE MAJESTY OF BEING A HUMAN BEING ON A PLANET CALLED EARTH.

CONSCIOUSNESS EXPANDS IN GRIEF.

HOW DO I SURVIVE THIS OCEAN?

HOW DO I CONTINUE TO WORK WHILE I FEEL LIKE DYING?

HOW DO I CARE TO EVEN FEED MYSELF IN THIS DARKNESS?

HOW DO I SOURCE THE WANT TO CONTINUE LIVING…

WHEN ALL THAT WAS MEANINGFUL IS NOW SEEMINGLY LOST?

A VOICE INSIDE SAYS:

YOU ARE THE COURAGE TO CONTINUE.

A LIGHT TURNS ON.

A LAMP IN THE DARK.

A SPARK OF MY OWN HEART.

A WHISPER TO NOT GIVE UP.

TO LEARN MORE.

TO FEEL MORE.

TO OPEN WIDER.

TO BECOME THE CONTAINER FOR THE PROCESS RATHER THAN ALLOWING THE PROCESS TO DESTROY ME.

REALIZING I CAN NO LONGER BE THE SAME PERSON.

I HAVE TO WALK AWAY FROM PEOPLE, PLACES, DREAMS IN ORDER TO EVOLVE, AND THAT HURTS AS WELL AS IT HELPS ME EXPAND.

I CANNOT TAKE EVERYONE WITH ME.

NOT EVERYONE GROWS AT THE SAME PACE.

JUST BECAUSE WE ARE DNA RELATED DOESN'T MEAN WE WILL BE IN EACHOTHER'S LIVES FOREVERMORE.

JUST BECAUSE WE ARE DNA RELATED DOESN'T MEAN I HAVE TO SHARE EVERYTHING WITH YOU.

IAM LEARNING TO BECOME MY OWN PERSON.

TO FEEL MY OWN FEELINGS.

TO THINK MY OWN THOUGHTS.

TO UNWIND OUT OF THE GRIEF OF MY INHERITANCE.

TO CREATE A BRIDGE BETWEEN SUICIDAL DESIRE AND THE FIRE INSIDE.

I HAVE COME TO REBIRTH THE NEW EARTH.

AND SO HAVE YOU.

AND IT BEGINS INSIDE.

THE CALLING TO CHANGE.

DO YOU HEAR THE SONG?

THE BEAT OF YOUR HEART?

HEALING IS ALWAYS NOW.

WHEN I AM ABLE TO LOOK AT MY PAIN WITH CURIOSITY & COMPASSION, TRANSFORMATION OCCURS.

COME NOW …

∞ ∞ ∞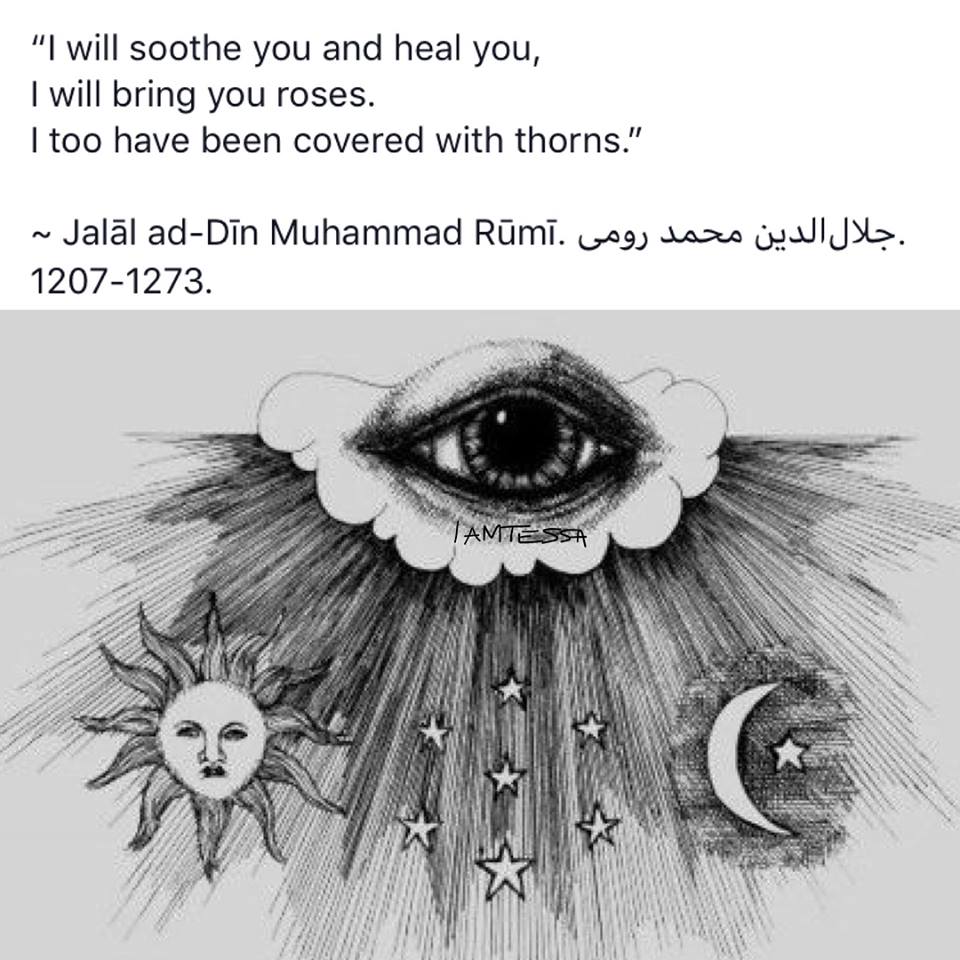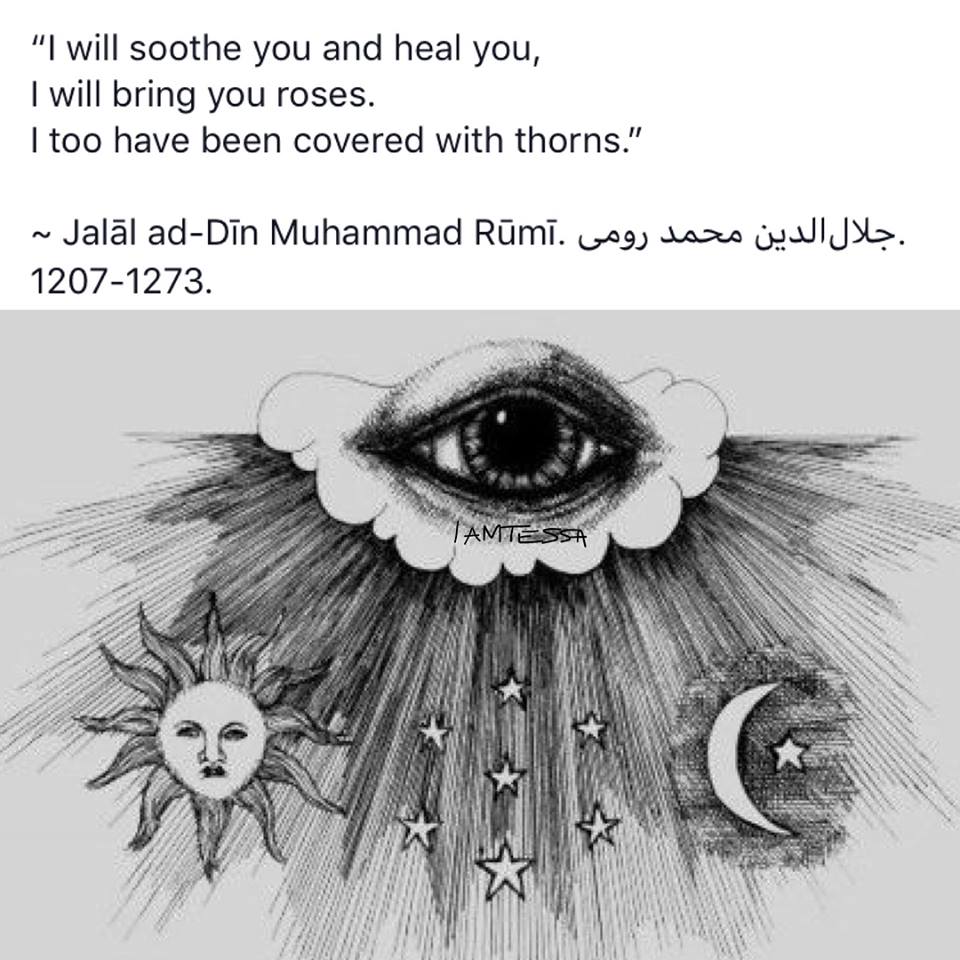 MY GRIEF JOURNEY ALLOWS FOR THE OPENING TO EVERYTHING AND THE ALL.
EVERY STORY.
EVERY TIME LINE.
EVERY SADNESS.
EVERY LONGING.
I REPEAT TO MYSELF AGAIN AND AGAIN AND AGAIN EVERY DAY >>>
IAM WILLING TO DO THIS WORK.
I AM WILLING TO DO THE WORK FOR MYSELF AND FOR THE GREATER GOOD OF ALL.
IAM WILLING TO LOOK AT ALL THE SHADOW PARTS OF MYSELF TO BRING MYSELF HOME.
INTO THE HEART OF THE ONE.
THE SUN OF GOD WITHIN ME.
I BRING MY LIGHT INTO EVERY DARK CORNER OF MY BEING.
MY INNER CHILD OUTRAGE CALLS.
I HOLD MYSELF.
I HOLD MY HEART.
I HOLD MY BODY.
I ROCK HER BACK AND FORTH.
I FEED HER.
I NOURISH HER.
I CRY WITH HER.
IAM HER.
EYE UNIFY.
I TEAR ALL THE LIES DOWN WITH LOVE.
I REBUILD MY BODY MIND EMOTIONS WITH THE POWER OF MY DIVINE SPIRIT.
WHAT HAS BEEN TAKEN FROM YOU?
WHAT HAS BEEN LOST TO OPPRESSION?
WHAT CAN YOU NO LONGER STAND FOR WITHIN YOURSELF?
WITHIN THIS WORLD SOCIETY?
ARE YOU OPEN TO CHANGING YOUR PAIN STORIES?
ARE YOU WILLING TO CREATE A NEW RELATIONSHIP WITH YOURSELF?
ARE YOU COURAGEOUS ENOUGH TO CONFRONT ANCIENT LIES THAT HAVE BEEN IMPLANTED IN YOU FROM BIRTH?
WHEN YOU ARE WILLING TO LOOK WITHIN YOU WORLD TRANSFORMS.
WHEN YOU ARE WILLING TO MOVE BEYOND ANCIENT LIES, AN INNER TRUTH EMERGES.
WHEN YOU CHOOSE TO CHAMPION YOUR GRIEF STORY, YOUR HEART OPENS TO THE GRIEF STORIES OF OTHERS AND ULTIMATELY OF THE EARTH…
AND A PURPOSE GROWS INSIDE THE HEART.
A SEED OF DESTINY.
MAY YOU FIND THE INNER WISDOM TO HEAL YOUR BODY, MIND, EMOTIONS EVERY DAY, AS A PACT FOR LIFE. FOR THE BETTERMENT OF THIS EARTH. FOR YOU ARE NEEDED. YOU ARE REQUIRED TO BE HERE. OTHERWISE YOU WOULD HAVE NEVER BEEN BROUGHT THROUGH THE DIVINE YONI CHANNEL INTO DENSE MATTER.
THE TIME IS ALWAYS NOW.
YOU ARE WORTHY OF YOUR OWN LOVE.
YOU ARE CAPABLE OF HOLDING YOUR GRIEF WITH THE PROFOUND HEALING OF YOUR OWN GRACE.
I LOVE YOU.
I HONOR YOU.
IAM YOU.
BLESSINGS ON YOUR GRIEF JOURNEY MY LOVE.
XXX
TESSA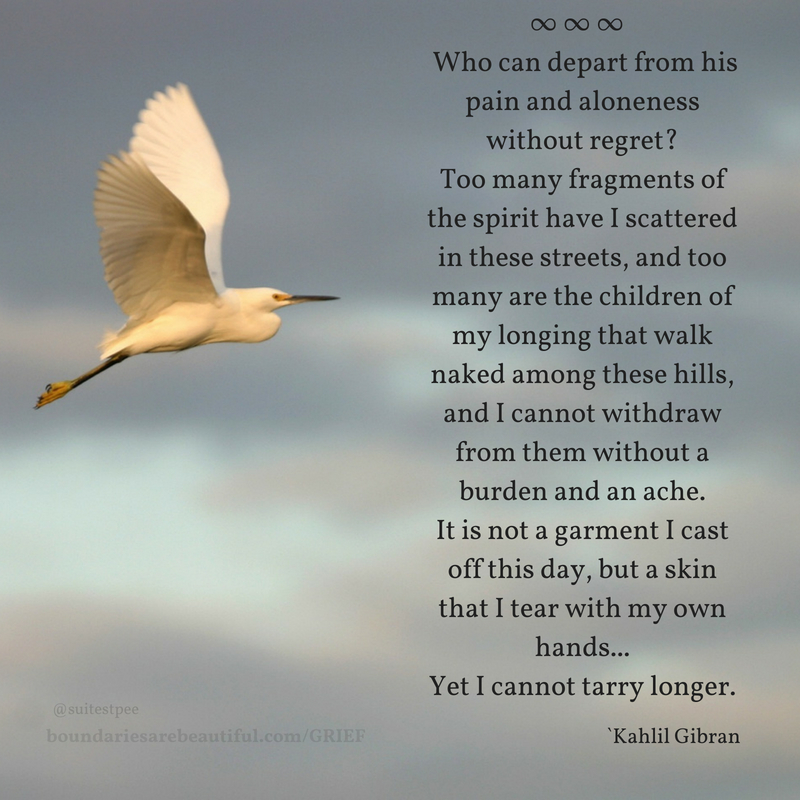 I hear so many spiritual teachers trying to re-frame and put a positive spin on people's suffering when what people most need is for someone to actually hear their experience deeply. To get in close and really listen.To hold the space for their memories with a depthful presence. Not to 'turn around' their story, but to turn toward it. Attuned and empathic listening goes a lot farther than telling people that their story is not true, that it all happened for a growthful reason (which may or may not be true), that the answers lie in the emptiness itself. We won't heal the planet that way. We won't eradicate victimization by pretending that there are no victims. It's time to really listen to each other. Everyone has a story that longs to be heard.
∞ ∞ ∞
EXPLORE::
ON INSTAGRAM
+
ON FACEBOOK
∞ ∞ ∞
"The only real voyage consists not in seeking new landscapes,
but in having new eyes; in seeing the universe through the eyes of another,
one hundred others–in seeing the hundred universes that each of them sees."
~Marcel Proust (1871 – 1922)
∞ ∞ ∞
IT IS TIME TO LEARN TO HOLD SPACE FOR YOURSELF &  OTHERS.
IT IS TIME TO LEARN TO ACKNOWLEDGE YOUR OWN DISCOMFORT ASSOCIATED WITH ANOTHER'S PAIN.
LEARN TO LISTEN.
YOU DO NOT NEED TO FIX.
YOU DO NOT NEED TO MAKE IT BETTER.
DO NOT "JUST TRY TO HELP".
learn to be here.
learn to be here now.
THESE ARTICLES BELOW BY Heather Plett ARE SOUL SAVERS.
IN A WORLD CULTURE WHERE DEATH AND GRIEF AND ENERGIES IN MOTION ARE KEPT #SILENCED IN THE DARK <> WE ALL NEED TO REBIRTH A NEW EARTH OF OPENNESS AND #EMPATHY AND TRUE DESIRE TO EXPLORE THE THINGS THAT MAKE US THE MOST UNCOMFORTABLE.
EVOLUTION OF THIS ANCIENT EPIGENETIC GRIEF STARTS WITHIN.
CLICK>> HOW TO HOLD SPACE FOR YOURSELF
+
CLICK>>HOW TO HOLD SPACE FOR OTHERS
+
CLICK>>EVERYTHING DOESNT HAPPEN FOR A REASON
+
CLICK>>40 DIFFERENT KINDS OF GRIEF NOBODY TALKS ABOUT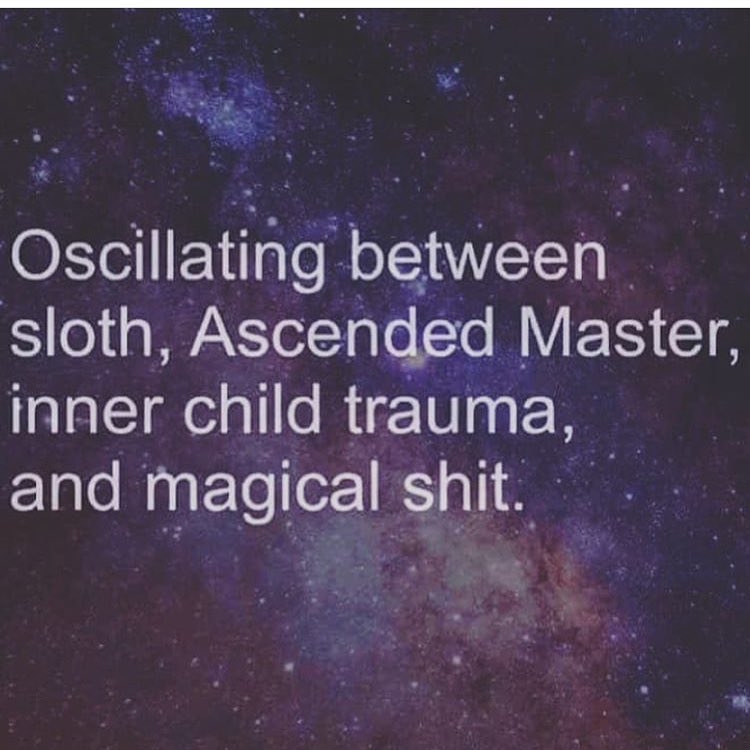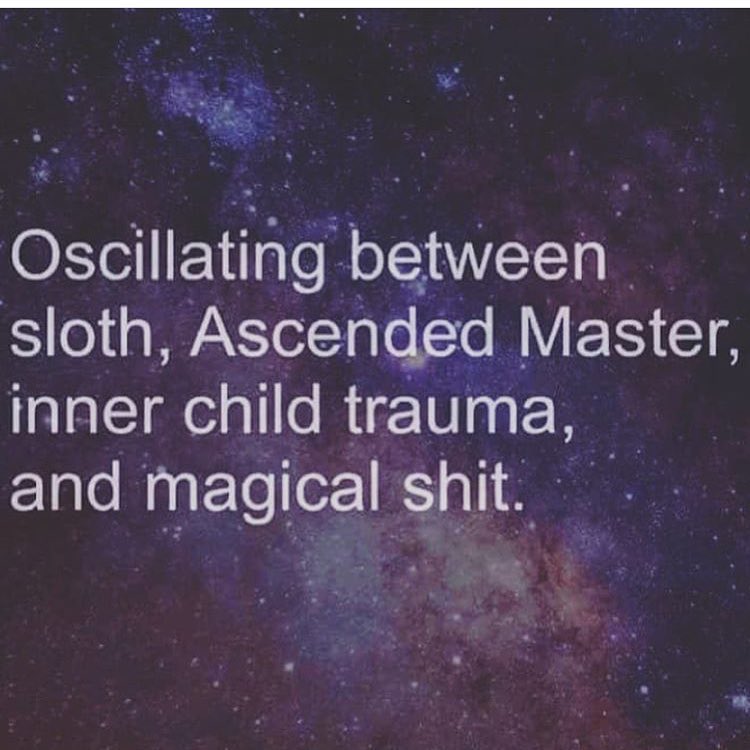 ∞ ∞ ∞
EMPATHY VS. SYMPATHY by

Brené Brown
∞ ∞ ∞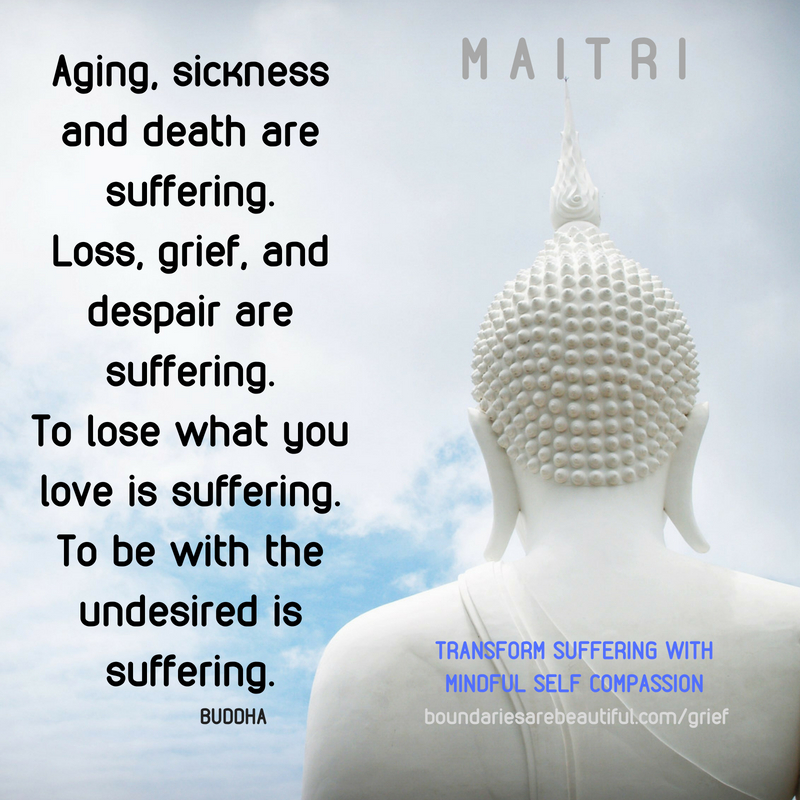 "The invitation is to understand suffering very deeply, and see through the cosmic illusion at its very root – that anything can be 'mine', that anything can be 'lost', that life can go 'wrong', that present experience has not already been deeply allowed, that all that appears is not already deeply LIFE and therefore sacred."
????"We are plunged into the chaos and disorder of not knowing who or what or why the hell we are anymore, desperately seeking something to cling to – we feel homeless and seek home. But the storm contains a powerful invitation to presence, your true home. The chaos invites us to remember the true source of unshakeable power and order – ourselves. DO NOT SEEK OUTSIDE OF YOURSELF FOR HAPPINESS the storm bellows. You will suffer until you realize this, and then you will suffer every time you forget it, and so suffering is a meditation bell in a storm, part of life's ingenious invitation."
????"What we call 'suffering' is not a curse, a punishment, an aberration, or a sign of your failure in any way. 'Suffering' is merely a word that points to life's constant invitation – to discover that what's happening in this moment is ultimately beyond 'your' control. It is an invitation to discover a deep acceptance of present experience – to discover that every thought, sensation, feeling, sound appearing presently has ALREADY been allowed in. The floodgates are already open – this moment is already as it is."
????"Everything that happens in your life – including the suffering and the endless seeking – is your unique invitation to awaken from the dream of tomorrow, and profoundly embrace what is here today. There are no mistakes when even mistakes are cherished."
????"Through what we call 'suffering', life strips us down to our bare essentials. It is a misunderstood path of radical simplification. Sometimes it hurts, sometimes we want out, but the process is essentially loving, for it has everything to do with waking up from second-hand dreams and stories and cherishing life itself."
????"Through 'suffering', everything we knew, everything we believed, everything we were told about ourselves and the world, is cast into doubt. A divine dis-illusionment happens. Hallelujah. For the doubt, the pain, the sorrow, the confusion, is nothing less than a portal to the Undoubtable: your bare naked presence, here and now. And then the very first question emerges: "Who Am I?"
⭐TRANSMISSION BY:: Jeff Foster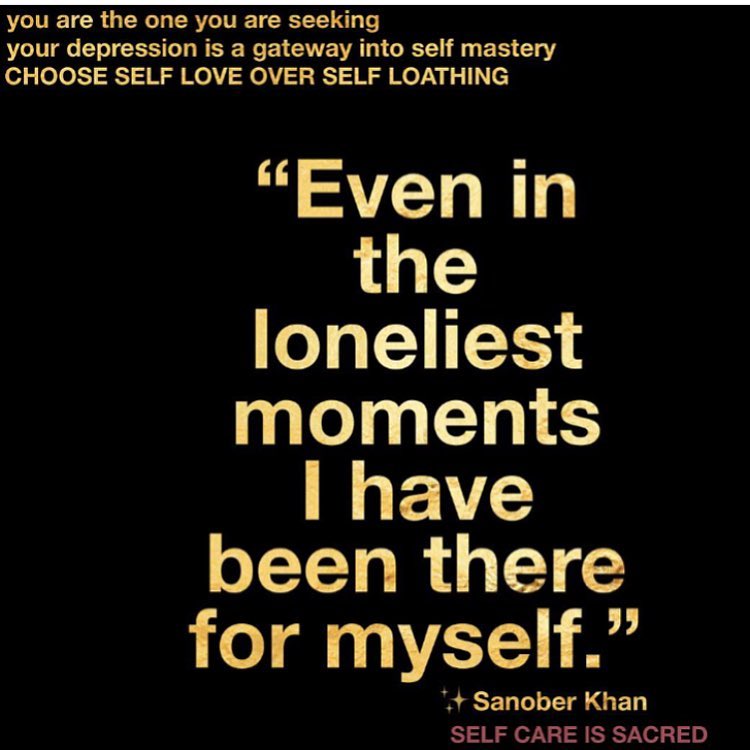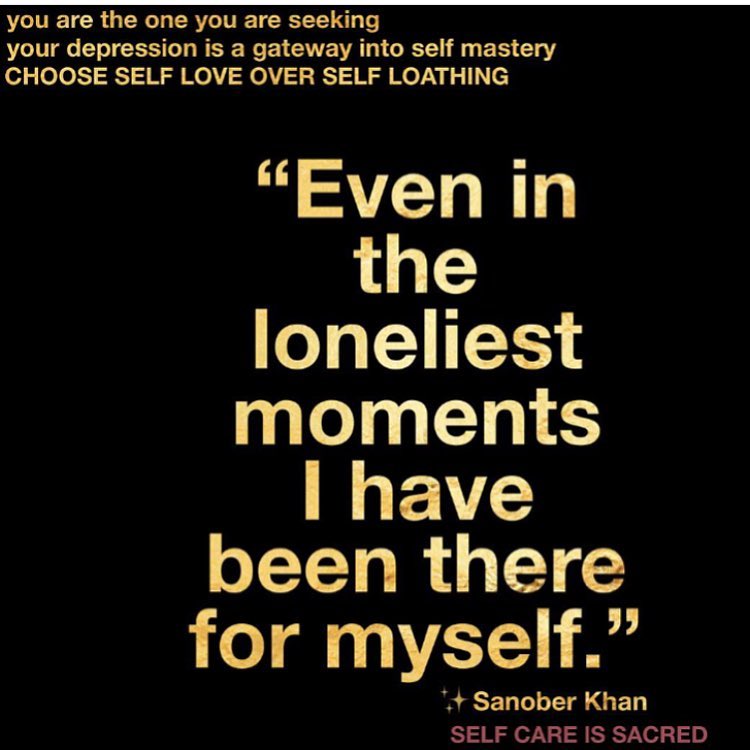 MY GRIEF JOURNEY <>
LEARNING TO LOVE MYSELF BY
EXPLORING MY INNER DARKNESS & PAIN
WITH LOVING MINDFUL  INTENTION
2012-NOW ::
TO AWAKEN FROM THE CYCLE OF BEING BROUGHT TO EARTH BY PEOPLE WHO DID NOT LOVE THEMSELVES …
WHO DID NOT NURTURE OR INITIATE THEIR CHILDREN …
WHO SCREAMED AT THEM & PHYSICALLY HARMED & WITHDREW LOVE FROM THEM FOR TRYING TO HAVE A PERSONAL BOUNDARY …
IS DEEPLY PAINFUL.
I WILL LEARN TO NURTURE MYSELF NOW.
<>
TO AWAKEN FROM THE SHADOW OF ALWAYS FEELING LIKE AN OUTSIDER …
A BLACK SHEEP AMONGST THE "HERD" …
THE ONE WHO FEELS TOO MUCH …
THE SENSITIVE ONE WHO COULD BE MANIPULATED OVER AND OVER AGAIN TO SUIT THEIR WHIMS …
IS SICKENING.
I WILL LEARN TO ACCEPT MYSELF NOW.
<>
TO AWAKEN TO THE FACT THAT NO ONE EVER TAUGHT ME ABOUT MY BODY, MY SEXUALITY, MY BEAUTY, NATURE'S BEAUTY…
IS DISAPPOINTING.
I WILL EXPLORE ALL THE ASPECTS OF MYSELF THAT ARE HIDDEN FROM ME NOW.
<>
TO AWAKEN TO THE SADNESS OF HOW I PHYSICALLY HARMED MYSELF MY ENTIRE LIFE BECAUSE I HATED MYSELF AS A RESULT OF MY CULTURAL UPBRINGING …
IS DISGUSTING.
I WILL TOUCH MYSELF WITH LOVE NOW.
<>
TO AWAKEN TO THE LOSS OF INNOCENCE.
THE LOSS OF PEACE.
THE LOSS OF A REAL FAMILY.
THE LOSS OF MY VOICE.
THE LOSS OF MY AWARENESS OF MY OWN SELF.
IS MIND NUMBING.
I WILL FEEL ALL MY FEELINGS NOW.
<>
TO AWAKEN TO THE PROCESS REQUIRED TO RECLAIM ALL THE FRAGMENTS OF MY SELF FROM THE ETHERS. EVERYTHING THAT HAS BEEN STUFFED AWAY. LEFT FOR DEAD. IGNORED. RESENTED. BELITTLED. EMPTIED…
IS ELATING. FREEING. FULL OF POTENTIAL…
ARE YOU OPEN TO THE IDEA OF EXPLORING YOUR GRIEF WITH LOVE TO HELP IT TRANSFORM?
∞ ∞ ∞
∞ ∞ ∞
____
©Tessa Ridley/Self Care is Sacred. All Rights Reserved. 2018.
THIS BLOG HAS BEEN LOVINGLY CURATED BY Tessa Ridley
All work/words that are not my own have been quoted and referenced and linked back their source with utmost respect for their authors. If you are the author/artist & there is any content or are any images that are featured here that you do not want displayed please email me & I will promptly remove them.
* Terms and Conditions: Please note that none of the information presented within these blogs & guidance sessions is meant to replace advice from a medical, healthcare, legal and/or other professional. How you choose to act upon the advice given is entirely based on your own free will. You may use this information for educational and non-commercial reasons, in parts, or in entirety with full credit given to the authors as noted and links to her webpage (WWW.BOUNDARIESAREBEAUTIFUL.COM). The author shall not be held liable from any intentional, accidental or other consequences of acting upon, sharing, or engaging with this information in any form. Using, reading or in any way engaging with any part of this information implies tacit acceptance of these Terms and Conditions.