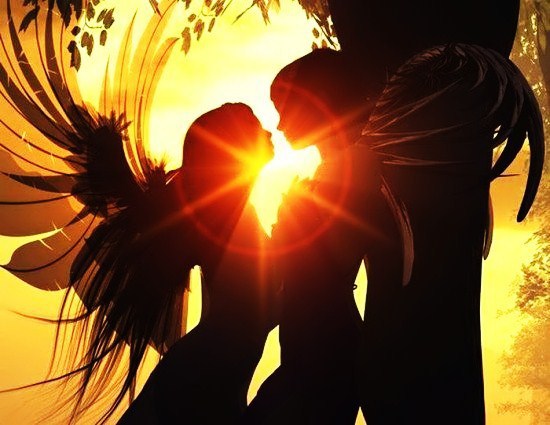 05 May

ON EMPATHY: UNDERSTANDING FEELINGS & THE ART OF HUMAN CONNECTION
WELCOME TO EARTH DEAREST ONE.
THE PURPOSE BEHIND HUMAN INCARNATION (LIFE) IS TO:
1. CHOOSE TO DISCOVER YOUR DHARMA (AKA. UNIQUE PURPOSE IN LIFE) IN ORDER TO FULLY ACTUALIZE AS YOUR TRUE SELF.
2. REALIZE BY SHARING YOUR DHARMA WITH THE WORLD, THAT YOU ARE CONNECTED TO ALL OF LIFE IN THE UNIVERSE.
3. UNDERSTAND THAT LOVE ITSEF BELONGS TO YOU ALWAYS, AS YOU. LOVE IS A CULTIVATION PRACTICE & IN ORDER TO EXPERIENCE LOVE IN UNION WITH OTHERS, WE MUST FIRST LEARN TO LOVE OURSELVES AS THE PRECIOUS GIFT WE ARE.
DEEPAK CHOPRA EXPLAINS THE LAW OF DHARMA:
Everyone has a purpose in life . . . a unique gift or special talent to give to others. And when we blend this unique talent with service to others, we experience the ecstasy and exultation of our own spirit, which is the ultimate goal of all goals.
I will put the Law of Dharma into effect by making a commitment to take the following steps:
1. Today I will lovingly nurture the god or goddess in embryo that lies deep within my soul. I will pay attention to the spirit within me that animates both my body and my mind. I will awaken myself to this deep stillness within my heart. I will carry the consciousness of timeless, eternal Being in the midst of time-bound experience.
2. I will make a list of my unique talents. Then I will list all the things that I love to do while expressing my unique talents. When I express my unique talents and use them in the service of humanity, I lose track of time and create abundance in my life as well as in the lives of others.
3. I will ask myself daily, "How can I serve?" and "How can I help?" The answers to these questions will allow me to help and serve my fellow human beings with love.
______
DON'T CONFUSE SERVICE WITH SLAVERY.
ONE MUST LEARN TO GIVE FROM THE HEART & SHARE FROM THE SOUL.
IN ORDER TO DO THIS, ONE MUST LEARN TO FEEL HER OWN FEELINGS FIRST.
YOU NEED TO KNOW WHEN YOU NEED A BREAK FROM PEOPLE / PLACES / THINGS.
YOU NEED TO KNOW WHEN YOU NEED TO TAKE TIME AWAY.
YOU NEED TO KNOW WHEN YOU NEED TO SAY NO FOR THE BETTERMENT OF YOU.
YOU DESERVE TO PRACTICE THIS KNOWING WITHIN YOURSELF UNTIL YOU BELIEVE IN YOURSELF.
______
______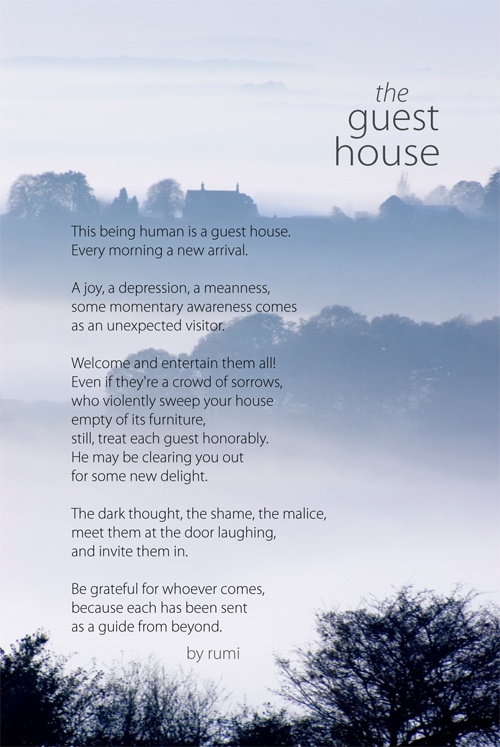 FEELING FEELINGS IS A MIRACLE!
YOUR ABILITY TO FEEL ALL THE RANGES OF EMOTION THAT YOU DO, WHETHER JOY OR ANGER, ANTICIPATION OR AVERSION… IS IN ITSELF ALL PART OF YOUR AMAZING ABILITY TO PROCESS YOUR ENVIRONMENT IN A SENSUAL FASHION! YOUR EMOTIONAL INTELLIGENCE & HISTORY PLAY A HUGE PART IN HOW YOU WILL  RESPOND TO YOUR ENVIRONMENTAL EXPERIENCES.
THE SHEER WONDER OF HOW MANY AUTONOMIC FUNCTIONS THAT OCCUR INSIDE OF YOUR BODY (WITHIN NANOSECONDS OF EACH OTHER) SO YOU MAY EVEN FEEL A FEELING IS MIRACULOUS. THIS IS A POWERFUL THOUGHT TO CONSIDER WHEN TRYING TO REDIRECT STRONG, NEGATIVE, UNWANTED FEELINGS THAT SEEM TO "COME OUT OF NO NOWHERE" SOMETIMES.
THAT "NO WHERE" IS A DEEP EMOTIONAL MEMORY BANK AND WE CAN LEARN MANY WAYS TO FEEL NEW FEELINGS IN THE PRESENT MOMENT.
WE ARE ENERGETIC, EMOTIONAL BEINGS INSIDE AN INCREDIBLY INTELLIGENT BIOLOGICAL MACHINE. OUR HEARTS SPEAK IN THE LANGUAGE OF EMOTION AND ABSORB VAST AMOUNTS OF ENERGETIC INFORMATION FROM OUR ENVIRONMENT. MOST HUMANS CRAVE COMMUNITY WITH OTHERS AND MANY OF OUR DAILY MOTIVES ARE  BASED AROUND THE CONNECTION (OR DISCONNECTION) WITH OTHERS.
SOME PEOPLE SPEND THEIR ENTIRE LIVES SEEKING LOVE, NEVER ONCE CHOOSING TO LOOK IN THE MIRROR AND ATTEMPT TO LOVE THEMSELVES FIRST. WHEN WE BEGIN TO LOOK DEEP WITHIN OUR HEARTS AND INQUIRE ABOUT WHY WE AVOID SHOWING OUR OWN SELF NURTURING & AFFECTION, WE BEGIN TO SEE THAT  THERE IS A VAST DARKNESS THAT LIVES INSIDE EACH HUMAN BEING, OFTEN SOURCED IN ANCESTRAL FEAR, AND IN THAT MUTUAL SHADOW IS WHERE TRUE RELATIONSHIP BLOSSOMS.
ΔΔΔ
IT TAKES COURAGE TO LOOK DEEPLY INTO OUR OWN FRAGILITY. IF WE REFUSE TO ACKNOWLEDGE ALL OF OUR FEELINGS WE WILL NEVER BE ABLE TO FULLY EMPATHIZE WITH ANOTHER. IT TAKES EMPATHY TO LOOK INTO SOMEONE'S EYES AND FEEL WITH THEM. IF WE CANNOT DO THIS FOR OURSELVES, ALL ATTEMPTS AT FRIENDSHIP OR LOVE UNION WILL BE UNFULFILLING. YOU WILL BEGIN TO LOOK AT THE OTHER HUMAN YOU ARE IN RELATIONSHIP WITH AS THE REPRESENTATION OF YOUR LACK OF SELF CARE.
AS A HEALTHCARE PRACTITIONER, I SEE THIS ALL DAY, EVERY DAY. PEOPLE WHO REFUSE TO TAKE RESPONSIBILITY FOR THEIR BODIES AND THEIR EMOTIONS ARE THE ONES THAT ENDLESSLY COMPLAIN, PROJECT THEIR FEELINGS ON OTHERS & BLAME THE WORLD FOR THEIR DYSFUNCTION. IF WE ALL TOOK MORE TIME TO LOOK WITHIN, WE WOULD SEE WE ARE OFTEN TRYING TO EVADE OUR OWN TRUTH, WHICH CAN PRESENT AS A TUMULTUOUS OUTER LIFE AND UNHEALTHY RELATIONSHIPS WITH OTHERS. OUR INNER FEARS ARE ALWAYS TRYING TO COME INTO THE LIGHT. OUR INNER FEARS ARE JUST AS MUCH A PART OF OUR BEING AS IS OUR ELATION AND EXCITEMENT. WE MUST LEARN TO HONOR ALL OUR EMOTIONS AS EQUAL PLAYERS IN OUR CREATIVE BEING. WE MUST LEARN TO MOTHER OUR HEARTS EVERY DAY, IN ORDER TO HAVE LONG LASTING, RESPECTFUL CONNECTIONS WITH OTHERS.
∞∞∞
UNDERSTANDING EMPATHY VS SYMPATHY:
I GENUINELY BELIEVE IN THE PSYCHOLOGICAL HEALING OF EMPATHY. I BELIEVE IN ITS DRAINING QUALITIES AS WELL. FOR YEARS I OVER EXTENDED MY EMPATHY WHILE SUFFERING EMOTIONALLY INSIDE. SELF CARE WAS A FOREIGN TERM TO ME. I REFRAINED FROM SHARING MY DEEPER PAINS WITH OTHERS, AS I DID NOT WANT TO BURDEN THEM. I ALSO SUBCONSCIOUSLY BELIEVED THEY COULD NOT SUPPORT ME IN THE WAY I NEEDED, FOR HOW COULD PEOPLE IN SO MUCH PAIN HELP ME? ON TOP OF IT ALL, I WORK IN A HEALTHCARE PROFESSION THAT WOULD HAVE ME TOUCHING OTHERS FOR UPWARDS OF 8 FULL HOURS A DAY.
I KNEW I FELT BAD ALL THE TIME AND THOUGHT THAT HELPING OTHERS HELPED ME FEEL BETTER.
IN REALITY I WAS EMOTIONALLY BURNED OUT, SUFFERING FROM COMPASSION FATIGUE & NEVER ONCE HAD THE  THOUGHT TO JUST HELP MYSELF.
∞∞∞
WHAT IS COMPASSION FATIGUE?
Studies confirm that caregivers play host to a high level of compassion fatigue. Day in, day out, workers struggle to function in care giving environments that constantly present heart wrenching, emotional challenges. Affecting positive change in society, a mission so vital to those passionate about caring for others, is perceived as elusive, if not impossible. This painful reality, coupled with first-hand knowledge of society's flagrant disregard for the safety and well being of the feeble and frail, takes its toll on everyone from full time employees to part time volunteers. Eventually, negative attitudes prevail.
Compassion Fatigue symptoms are normal displays of chronic stress resulting from the care giving work we choose to do. Leading traumatologist Eric Gentry suggests that people who are attracted to care giving often enter the field already compassion fatigued. A strong identification with helpless, suffering, or traumatized people or animals is possibly the motive. It is common for such people to hail from a tradition of what Gentry labels: other-directed care giving. Simply put, these are people who were taught at an early age to care for the needs of others before caring for their own needs. Authentic, ongoing self-care practices are absent from their lives.
If you sense that you are suffering from compassion fatigue, chances are excellent that you are. Your path to wellness begins with one small step: awareness. A heightened awareness can lead to insights regarding past traumas and painful situations that are being relived over and over within the confines of your symptoms and behaviors. With the appropriate information and support, you can embark on a journey of discovery, healing past traumas and pain that currently serve as obstacles to a healthy, happier lifestyle.
Many resources are available to help you recognize the causes and symptoms of compassion fatigue. Healing begins by employing such simple practices as regular exercise, healthy eating habits, enjoyable social activities, journaling, and restful sleep. Hopefully, the information on this website will be of use to you and help you jump-start your process.
Accepting the presence of compassion fatigue in your life only serves to validate the fact that you are a deeply caring individual. Somewhere along your healing path, the truth will present itself: You don't have to make a choice. It is possible to practice healthy, ongoing self-care while successfully continuing to care for others.

◊CLICK HERE TO EXPLORE COMPASSIONFATIGUE.COM
∞∞∞
HOW DID WE FORGET OURSELVES?
THE WOUND OF THIS EARTH IS LARGELY DUE TO THE FACT THAT SELF CARE HAS BEEN ERADICATED FROM OUR CONSCIOUSNESS. WE FOCUS MORE ON OTHERS' FOOD INTAKE, ATTITUDES, DRIVING ABILITIES, RELATIONSHIP ISSUES, PARENTING SKILLS, ETC. AS A MEANS TO AVOID LOVING OURSELVES. MOST OF THIS BEHAVIOUR IS AN UNCONSCIOUS, INGRAINED PROGRAM THAT HAS BEEN FED TO US SINCE BIRTH.
I WAS NEVER TAUGHT TO LOVE MYSELF, TO HONOR MYSELF OR TO RESPECT MY EMOTIONAL INTUITION. BECAUSE OF THIS I HAD NO PERSONAL BOUNDARIES AND GAVE ALL MY LOVE ENERGY AWAY TO OTHERS IN HOPES OF HAVING IT RETURNED. WHEN I RAN ON EMPTY, I HAD WHAT FELT LIKE A NERVOUS BREAKDOWN, BUT WHAT I EVENTUALLY REALIZED WAS A SPIRITUAL LONGING TO KNOW MY INNER MOST BEING.
THE DISCONNECTION FROM MY HIGHER SELF FELT LIKE A LARGE, TREACHEROUS OCEAN AND I FELT UNEQUIPPED TO MOVE. ALTHOUGH I HAD AN EDUCATION IN ANATOMY & PHYSIOLOGY AND A SUCCESSFUL CLINICAL PRACTICE,  I DIDN'T KNOW HOW TO APPLY ALL MY TEACHINGS I OFFERED OTHERS, TO MYSELF. I SOUGHT VALIDATION FROM OTHERS THAT COULD SO EASILY BE SOURCED FROM WITHIN MY OWN HEART.  WITH THIS PERPETUAL, SELF NEGATING BEHAVIOR, I PREVENTED MYSELF FROM HAVING LONG LASTING, MUTUALLY CONNECTIVE RELATIONSHIPS. EVERY PERSON ENDED UP BEING A REFLECTION OF MY INNER TURMOIL.
THE MORE I ABSORBED FROM THEM, THE MORE PAIN COMPOUNDED WITHIN MY ENERGETIC, EMOTIONAL BODY. I WAS DROWNING IN OUR MUTUAL DESPERATION FOR SELF LOVE. I COULD NOT PROVIDE THEM WITH ENOUGH COMFORT AND THEY COULD NOT SOURCE JOY FOR THEMSELVES, SO WE IN TURN FELL APART AT THE SEAMS. WE CARRY AROUND SO MUCH SHAME IN OUR DAY TO DAY LIVES, WE ARE EXHAUSTED AS A SPECIES. RUNNING ON SURVIVAL MODE. ASHAMED OF OUR BODIES, OUR DESIRE TO MOVE ON FROM TOXIC FAMILIAL RELATIONSHIPS, OUR SEXUAL PREFERENCES, OUR DREAMS OF THE FUTURE…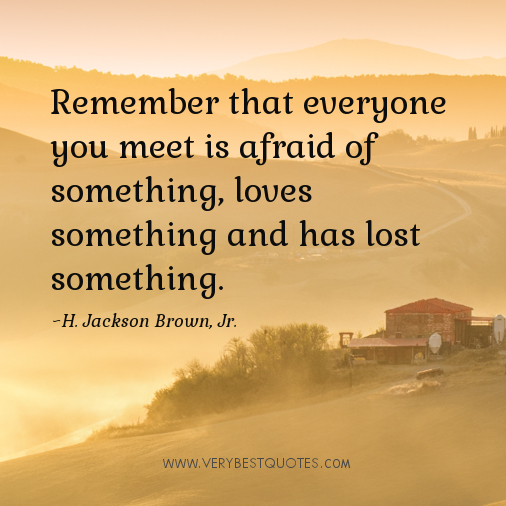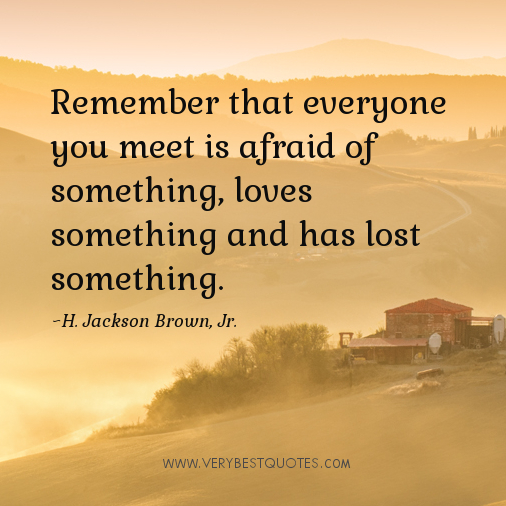 IT IS NOW TIME TO CHANGE OUR OWN LIVES. WE OWE IT TO ALL OF OUR RELATIONSHIPS TO LEARN HOW TO FALL IN LOVE WITH OURSELVES.
LEARNING TO BE ALONE WAS THE ONLY WAY I WAS ABLE TO CURB THE FEAR OF THE DARKNESS THAT WAS RISING INSIDE OF ME. I OFFERED MYSELF THE TIME TO BE WITH MYSELF AND TO LOOK AT MYSELF FOR THE FIRST TIME… WITH THE SAME CURIOUS, MOTHERING EYES I OFFERED OTHERS FOR YEARS.
∞∞∞
CHOOSING SOLITUDE TO LEARN ABOUT MY EMOTIONAL BOUNDARIES ALLOWS ME THE SPACE TO REALLY STUDY MYSELF. TO LOOK AT MYSELF. TO FEEL MY BODY. TO HEAR MY HEARTBEAT. TO ENGAGE IN NEW ACTIVITIES THAT FEEL HEALTHY AND SELF LOVING. IN MY SOLITUDE I LEARN TO LOVE MYSELF. I LEARN HOW TO BE VULNERABLE WITH MY HEART FIRST, SO I MAY LEARN HOW TO OFFER MY SOFTER SIDE TO OTHERS. WITHOUT LOVE OF SELF, ALL RELATIONSHIP TURNS INTO AN OBLIGATORY REACTION TO LIFE. WITHOUT LOVE OF SELF, I WILL ALWAYS BE BEGGING FOR LOVE FROM OTHERS.
IN MY SOLITUDE I TEACH MYSELF A LOVE LANGUAGE THAT LIVES INSIDE US ALL. ALL FRUITFLY, EAGLE SOAR, MOUNTAIN RANGE, OCEAN WAVE… IAM ALWAYS LEARNING. THE STRIVING FOR MOMENTS TO SHARE OURSELVES WITH OTHERS AND TO ENJOY IN THE COMPANY OF LOVE IS SO VALUABLE AS PART OF THE HUMAN CONDITION. WHEN WE LEARN TO LOVE OURSELVES, RELATIONSHIPS THRIVE. XXX
∞∞∞
THE POWER OF VULNERABILITY
∞∞∞
PRACTICE EMOTIONAL MINDFULNESS:
Emotional Intelligence – Stop Amygdala Hijackings | by Shel Horowitz
"The human brain hasn't had a hardware upgrade in about 100,000 years." According to world-renowned emotional intelligence expert (and area resident) Daniel Goleman, most of us are still acting out of the ancient fight-or-flight response, and that upgrade is long-overdue.
Goleman battled illness to bring this message to FBC's December gathering at the Clarion. "Emotions make us pay attention right now– this is urgent – and give us an immediate action plan without having to think twice. The emotional component evolved very early: Do I eat it, or does it eat me – you don't sit around and Google it." and that emotional response "can take over the rest of the brain in a millisecond if threatened.
Today the threat is symbolic ('he's not treating me fair)' but we respond with the same biological response."
Goleman calls this eruption an "amygdala hijack." The amygdala is the center of the brain that controls this response, and also controls empathy; when it feels threatened, it can respond not just irrationally, but destructively. "When Mike Tyson bit Evander Holyfield's ear, it was a very bad business decision – it cost him $3 million. It was an amgdyala hijack."
Here are three signs of an amgdyala hijack: strong emotional reaction, sudden onset, and "when you reflect later, you realize it was inappropriate".
The opposite of an amgdyala hijack is emotional intelligence: "the integration of the emotional center and the executive center. Interestingly, boredom also correlates poorly with emotional intelligence. "When your amgdyala is hijacked, or when you're bored, your performance is very poor, despite your abilities." The emotionally intelligent person is engaged, focused, motivated and attentive, and matches these skills to the situation.
And one of the hallmarks of an emotionally intelligent leader is the ability to reshape the emotional landscape of a potentially troublesome situation. "When you realize that emotions are contagious, you understand a primal task of a leader. Your spleen, your lymphatic system couldn't care less about the spleen or lymphatic system of the other person- but emotions are designed to be in tune." Thus, humor and empathy are traits that can de-escalate conflict and help move toward a working consensus of how to handle the problem – while emotionally unintelligent behavior such as visible anger creates contagion of unpleasant emotions, and makes it tough to get anything resolved."Observing videos of the best leaders, they got people to laugh three times more often. It's a brain to brain link."

∞∞∞
THE AMYGDALA HIJACK IN THE BRAIN DURING WAVES OF STRONG EMOTION:
∞∞∞
I CAN NOW USE EVERY TIME I HAVE A POWERFUL SURGE OF UNDESIRABLE EMOTION AS AN OPPORTUNITY TO PRACTICE MINDFULNESS.
WHEN I AM EMOTIONALLY TRIGGERED BY A SITUATION/THOUGHT/INTERACTION, I NOW STOP. I REPETITIVELY TAKE DEEP BREATHS, IN THROUGH MY NOSE AND OUT THROUGH MY MOUTH, WHICH HELPS BRING MY HEART RATE TO A COMFORTABLE RHYTHM. IF MY HEART IS POUNDING OUT OF MY CHEST DURING CONFRONTATIONAL MOMENTS (LIKE IT HAS BEEN SINCE I COULD REMEMBER) I AM AWARE NOW THAT MY NERVOUS SYSTEM BELIEVES IT IS IN DANGER.  I AM AWARE THAT IT IS MY JOB AS THE CONSCIOUS BRAIN CONTROLLING THE PHYSICAL BODY TO CALM MY  NERVOUS SYSTEM DOWN. I CAN DO THIS IN INFINITE WAYS. THE SIMPLEST WAY? DEEP, FOCUSED BREATHS.
∞∞∞
LEARN DEEP BREATHING: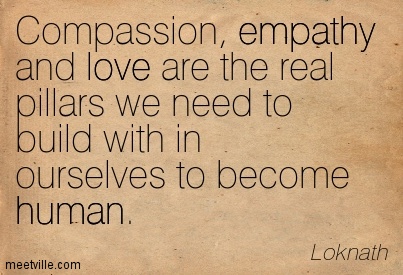 ∞∞∞
I USE AFFIRMATION DAILY TO HELP MYSELF TO FEEL CENTERED & GROUNDED. AFFIRMATION IS A BRAIN TRAINING TOOL ONE CAN USE AT ANYTIME TO REDIRECT NEGATIVE SELF DIRECTED TALK. USING AFFIRMATION AS A DAILY PRACTICE ALLOWS ONE TO CREATE NEW FEELINGS IN THE MOMENT:
IAM SAFE.
IAM AWARE OF MY STRONG EMOTIONAL FEELINGS.
IAM AWARE I HAVE A PHYSICAL BRAIN THAT CAN AUTOMATICALLY REACT  TO MY ENVIRONMENT AND I CAN CONTROL MY REACTIONS WITH MINDFULNESS.
IAM AWARE THAT THIS IS A PHYSICAL BRAIN RESPONSE TO AN OLD INCIDENT, OTHERWISE I WOULD BE ABLE TO SEE THIS SITUATION IN A COMPLETELY NEUTRAL FASHION, BOTH IN MY MIND AND IN MY BODY.
IAM AWARE OF MY EMOTIONAL TRIGGERS. EVERY TIME I SELF INQUIRE ABOUT MY TRUE FEELINGS WHEN IAM TRIGGERED BY A PERSON, PLACE OR THINING,  I CREATE CHANGES IN MY PHYSICAL HUMAN BRAIN.
MY PHYSICAL HUMAN BRAIN HAS MANY DEEPLY CONNECTED HABITUAL PATTERNS. SOME OF THESE HABITUAL PATTERNS SHOW UP AS UNWANTED DARK EMOTIONS AND THOUGHTS. EVERY TIME I SELF INQUIRE ABOUT MY TRUE FEELINGS, MY PHYSICAL BRAIN CREATES NEW HEALTHY HABITUAL PATTERNS.
IAM A WALKING MIRACLE. AS A HUMAN BEING IAM ABLE TO ABSORB INFORMATION FROM MY ENVIRONMENT AND NOT AUTOMATICALLY REACT BASED ON FEAR OR A PAST MEMORY.
IAM A CONSCIOUS, MINDFUL BEING AND I CHOOSE AN APPROPRIATE CALM, NEUTRAL RESPONSE TO MY TRIGGERS.
~~~~
?SELF CARE IS A SACRED ACT OF MINDFUL SELF NURTURANCE.
BODY, MIND, EMOTIONS & SPIRIT DAILY::
?EXPLORE MENTAL HEALTH SELF CARE INSIGHTS::
➕
?EXPLORE EMOTIONAL HEALTH SELF CARE INSIGHTS::
__________________
***
UNKNOWN ARTIST OF TITLE IMAGE ART!
PLEASE LET ME KNOW IF YOU DO!
***
___________________
THIS POST HAS BEEN LOVINGLY CURATED BY Tessa Ridley
All work/words that are not my own have been quoted and referenced with utmost respect for their authors.
©Tessa Ridley/Self Care is Sacred. All Rights Reserved. 2015-2017.
* Terms and Conditions: Please note that none of the information presented within sessions is meant to replace advice from a medical, healthcare, legal and/or other professional. How you choose to act upon the advice given is entirely based on your own free will. You may use this information for educational and non-commercial reasons, in parts, or in entirety with full credit given to the author(s) and links to her webpage (WWW.BOUNDARIESAREBEAUTIFUL.COM). The author shall not be held liable from any intentional, accidental or other consequences of acting upon, sharing, or engaging with this information in any form. Using, reading or in any way engaging with any part of this information implies tacit acceptance of these Terms and Conditions.