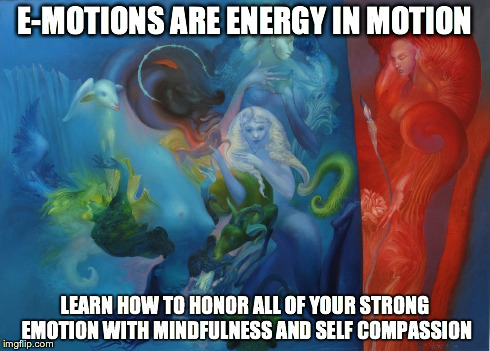 15 Apr

EMOTIONAL WOUND HEALING INSIGHT & PRACTICES



I CHOOSE TO FEEL MY OWN FEELINGS. I SAY I CHOOSE BECAUSE I ALWAYS HAVE A CHOICE OVER HOW I FEEL. I ALWAYS HAVE A CHOICE OVER HOW I RESPOND TO ANY EXPERIENCE IN MY LIFE. I ALWAYS HAVE THE OPPORTUNITY TO QUESTION MYSELF BEFORE I REACT IN A NEGATIVE WAY AND BEFORE NEGATIVE EMOTION TAKES OVER MY BODY. TESSA RIDLEY

***
 WHAT WOULD IT TAKE TO MAKE YOUR HAPPINESS YOUR NUMBER 1 PRIORITY?
THIS HAS NOTHING TO DO WITH NARCISSISM. THIS IS ABOUT SEEING YOURSELF AS A BEAUTIFUL, UNIQUE BEING. THIS IS ABOUT LEARNING TO LOVE YOUR HUMAN BODY & MIND & EMOTIONS AS ONE WHOLE UNIT. HAPPINESS CANNOT BE EXPERIENCED IF ONE IS BUSY REJECTING THE "UNDESIRABLE EMOTIONS" OF LIFE. LET YOURSELF FEEL IT ALL. HONOR YOUR PAST BY LEARNING TO BE A WITNESS OF YOUR BODY AND BY FEELING EVERYTHING DEEPLY.
THERE ARE INFINITE WAYS TO LET GO. BY REJECTING OUR SOFT SPOTS WE NEVER TRULY ALLOW THE GOODNESS IN. OPEN THE DOOR TO YOUR HEART AND LET YOURSELF RUN WILD IN FEELING. YOU ARE ALWAYS SAFE. WILLING SELF EXPLORATION IS THE GATEWAY TO YOUR EMOTIONAL HEALING AND FREEDOM. ©Tessa Ridley

***
"Contain your experience with the divine so that it does not escape you but rather shapes you.  Be silent.  Silence will help you avoid engaging in the games of competition and illusion that regularly seduce us in the outside world.  Silence also helps you avoid distraction.  It helps focus the busy mind—the mind that always has to be doing something, thinking something, the mind that always has to be otherwise engaged lest it become introspective and allow the soul's voice to override its own.  The silence I am describing is a silence that you use to contain the grace you receive when you enter the Castle of your soul.  This quality of silence allows you to engage in discernment.  You carry this silence within you, even when you are with others.  It allows you to hold your center amid the chaos of your life; it keeps you clear so that you do not do or say things you will regret or make decisions out of fear." Caroline Myss

 ***
***
 Ram Dass Teaches a Heavy Curriculum
If somebody is a problem for you, it's not that they should change, it's that you need to change. If they're a problem for themselves that's their karma, if they're causing you trouble that's your problem on yourself. So, in other words when Christ is crucified, he says "forgive them, they don't know what they're doing", they're not a problem for him, he's trying to get them out of being a problem for themselves, because he's clear. Your job is to clear yourself. In ideal situations you would clear yourself within the situation, but very often it's too thick and you can't do that.
Now, what you do then is you pull back and you do the stuff you do in the morning or at night before you go to work, you do the stuff on weekends, you do the stuff that quiets you down and then each time you go into the situation to where you have to work, you lose it again. And then you go home and you see how you lost it, and you examine it, and then you go the next day and you lose it again, and you go home and you keep a little diary "how did I lose it today", and you saw that, and then you go and you do it again, and after a while as you're starting to lose it you don't buy in so much. You start to watch the mechanics of what it is that makes you lose it all the time.
If I'm not appreciated, that's your problem that you don't appreciate me. Unless I need your love, then it's my problem. So my needs are what are giving you the power over me. Those people's power over you to take you out of your equanimity and love and consciousness has to do with your own attachments and clingings of mind. That's your work on yourself, that's where you need to meditate more, it's where you need to reflect more, it's where you need a deeper philosophical framework, it's where you need to cultivate the witness more, it's where you need to work on practicing opening your heart more in circumstances that aren't optimum. This is your work. You were given a heavy curriculum, that's it. There's no blame, it's not even wrong, it's just what you're given. You hear what I'm saying? It's interesting. Can you all hear that one?
 ***

 ***
  Using Emotions on the Spiritual Path With Ram Dass
"How can we use emotions positively on our spiritual path? We can look at the practice of what is called devotional yoga, or Bhakti Yoga as it's called in Hinduism. For example, if your relationship is to say Christ- you could take a picture of Jesus and then think about the qualities of his life; and the qualities of his compassion; and the qualities of his beauty of being; and the qualities of his reminding people about God. And you could look at that being and it would generate in you, if you allow it, emotional responses.
These emotional responses are relational. They are warm, human responses of Love, of caring, of tenderness. Then if you stay with that picture of Jesus and keep being with Jesus, you will go beyond those into a deeper way of being with him. Of just being with him in the presence sense. And that presence includes more and more of the essence of love. But you go through the emotional doorway. You use your emotional heart as a vehicle to getting into that deeper way of being with God. That's one way.
Then there are other kinds of emotions that are generated — emotions like anger, sadness, joy, that whole range of emotions. What one cultivates is spaciousness or an awareness that allows you to acknowledge the feelings, and it comes back to the word appreciating again. Acknowledge the feelings and allow them and see them as part of the human condition. They are like subtle thought forms. Emotions are really subtle thought forms. And they all arise in response to something. They are reactions that come. If somebody goes like that, you have a certain emotional response. If they go like that, you have a different response. And you can feel how reactive your emotions are to situations. So you cultivate a quietness in yourself that just watches these things coming and going and arising and passing away. And you learn not to act out your emotions, but just to appreciate and allow them. That's part of the way in which you use them spiritually. Spiritually, you don't act out your emotions. You just acknowledge them. You don't deny them though. You don't push them down. You acknowledge that I'm angry, but you don't have to say "Hey, I'm angry." That's different. But you acknowledge it; you don't deny it. That's the key thing.
So the way you would use emotions like love and caring is in devotional practices, you aim them towards God. And for the other kinds of emotional realms, you witness them and you sit with them and you watch them change and come and go but you don't deny them- you allow them to be burnt in the light of awareness. Because that's part of your human condition. I mean when we talk about service, you will see how we deal with suffering. And you will see that it awakens intense emotions. And your heart is breaking. And you have to let your heart break. But you've cultivated another plane of reality which is the one that notices and allows it and behind it all is the quality of equanimity. So, emotions work best when you also have another plane that is not emotional, going simultaneously with it actually. Because getting lost in your emotional reactivity just digs a deeper karmic hole. But allowing your humanity, that's really part of it. Allowing your humanity."

 ***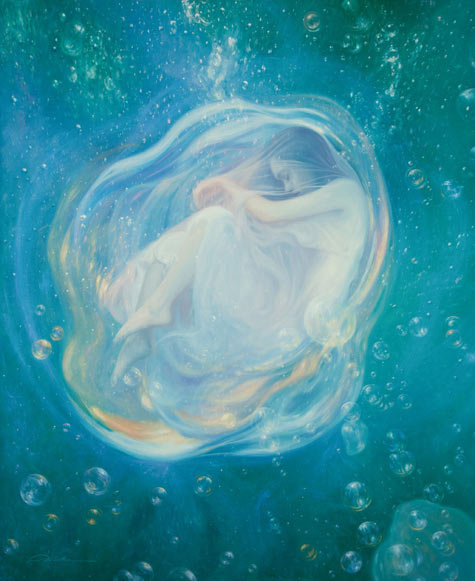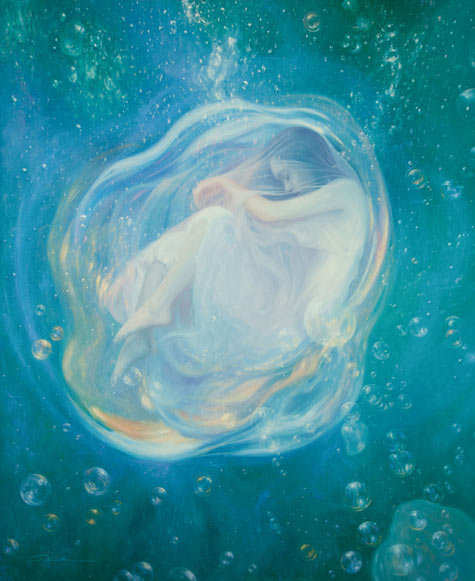 ***
 Question: Is there a special technique or method to help when we are overtaken by emotion?
Ram Dass: The question was, are there spiritual techniques when you are overcome by emotion?
"Well, I'll tell you, as your practice gets more and more powerful, what happens is you see the stuff as it starts before it gets so overloaded and so invested with adrenaline and all of that. You don't let it get so intense. By the time it gets out of control and so immense, then you just wait. You wait. The best thing to do at that point is to sit quietly and to let it pass.
Now when an emotional upset starts, it may start out of a thought process, but then it starts to involve all of the body — the adrenaline and all kinds of chemical reactions. Then often, one of the ways out of it is to work with the body.  For example, running or movement. Taking a walk. Doing things which start to release the energy, the kind of chemical buildup. Because you get that kind of nervous energy when you are emotionally upset. Then there is meditation–quieting down and allowing yourself to see how lost you've gotten. I mean on the deeper devotional path, there is the offering of the emotion to God.  Saying, "Here, You take it.  I offer it to You."  There is appreciating your humanity. "Yea, here I am. I'm human. I just lost it again.  Ah so!" There's the Ah so — Right? "Okay. Once more. Boy, am I hung up." These are all spiritual techniques. See, it's the upleveling. It's the ability to see it without denying it. Not saying, "I'm not really upset." "I am upset. Far out. Here we are again." It's like talking with God and saying "Oh, look at how deliciously human I am." Not to milk it.  Not to keep feeding it, but not to push it away. That's the quickest way through. To acknowledge it, allow it, and then use body energy to keep working out the chemical stuff that's built up and the tension in the body that's been built up. And then get on with it and just keep letting go, letting go, letting go. Sometimes music does it. There are a lot of techniques that do it.
And then you see that it's your expectations of your own mind that are creating your hell. "I expected you to be…" When you get frustrated because something isn't the way you thought, examine your thinking, not just the thing that frustrates you.  And you will see that a lot of your suffering is created by your models about how the Universe ought to be. And your inability to allow it to be. If I meet somebody that is a liar and a cheat, they are like an elm tree. They are the essence of lying and cheating. If I have a model people shouldn't lie and cheat, then I am immediately in opposition to that person. I don't have to play games with them. I may say "In the future, you and I can't play together, because you are a liar and a cheat and I can't play with you" but I at least appreciate and allow them their lyingness and cheatingness. That's their problem, not mine. My problem was my expectations. If you have a model that everybody is good and then somebody isn't, then you end up hating the world and being all upset about the world because it isn't the way you expected it to be. It's like you come here and it's a beautiful day, so you expect the next day is going to be beautiful. Then it rains, and you are disappointed. Isn't it funny that when it rains, you should be disappointed? To take nature and allow nature, when it's in its natural state, to make you miserable. It says something about you.  It's like decaying and dying. If you are upset about decaying and dying, you've got a problem. You really do".
DISCOVER MORE POWERFUL SELF HEALING INSIGHTS FROM RAM DASS AT: RamDass.org
 CHANGE YOUR LIFE & PURCHASE HIS REVOLUTIONARY BOOK "BE HERE NOW" AT:  http://www.ramdassnow.com/books/

7 Steps to Healing the Wounds
By Phyllis King
The art of expansion requires we embrace each part of ourselves by seeing the value of each aspect of our experience. This allows our wholeness to reveal itself to us and includes embracing our wounds as well as our perceived flaws.
It is human nature to want to leave the negative past behind and feel the "good" stuff. The ego mind defines happiness as comfort and pleasure. The soul sees all experiences as abundant. In order to expand energetically, which is what life is (an energy game); we must learn to see the value in each moment, not just the happy and comfortable moments.  If we brush off our feelings or moments without seeing the value, we unintentionally deny value. We essentially tell the divine "you got it wrong." If we put that message into consciousness, our outcomes will be limited.
The process of expansion is more than just getting stuff. It's more than having our relationships work out. It's more than connecting with life purpose. It's about embracing the wholeness of who we are – that is the single most abundant act any human being can do. It's everything. Once you have everything, you can have anything your ego desires.
How do we recognize our wounds and not run from them? Most often we recognize wounding through our teachers. You may ask, "Who are our teachers?"  They are our spouses who infuriate us or don't meet our needs; our family members who don't treat us as we wish they would; our boss or co-worker who demean and control us in various ways; our children who do the opposite of what we would like them to do; even our friends who disappoint us. These people and situations represent opportunities for learning; they are our teachers.
When you find yourself feeling angry, worried or certain you would be just fine "if only" someone or something outside of yourself would shift – that is your teacher and what you need to address inside of yourself. Your reaction that resists the present moment, taking personally what someone else does or causes you to become offended are golden opportunities to shift and expand internally. Those feelings move us away from our center of power and well-being. It is only us who can reclaim our power. We do that inch-by-inch by allowing ourselves to embody a perspective of abundance no matter what life shows us.
Here are seven steps to assist you in healing your wounds:
1. When faced with conflict or pain, begin to find neutrality by remembering that all experiences are equal in consciousness.
The ego says "good, bad, right, wrong." The soul says "all is abundant." When we encounter resistance or pain, the Divine has presented an opportunity to expand. It is our ability to see that opportunity that gives us peace and causes us to become more abundant.
2. Love yourself for your vulnerability and humanness.
Take time to acknowledge your injury and to source its origins. Don't rush to move away from uncomfortable feelings. Allow insight about the wound to rise to your awareness. Give yourself space to feel. Then choose your next step.
3. Reach for gratitude.
Give thanks for the opportunity to expand. Feed the powerlessness with love and acceptance – either through ritual or some other means of self-support.
4. Be kind to yourself.
Don't judge yourself for being wounded or for not knowing everything. Life is a process, not a race. All of us have layers to uncover to heal and expand. That's what we're doing on the planet. We can only do as much as we can do. That is enough. There is no timeline to meet for anything in your life. The Divine will always deliver what you need when you need. Trust that. Learn to replace worry with trust.
5. Do not forget where your life comes from – the origin of your wealth, health, and the love in your life.
Regardless of the vehicle (i.e. job, spouse, family), your needs are being met through your relationship with yourself and the Divine. It is the quality and consistency of this collaboration that determines how you allow abundance in.
6. Acknowledge the one-ness of all things.
There is no us, no them, only the one. Allow the feeling of connection in life to bathe over you. You are one wave in the ocean of life. Everything we do affects everything else. See the God consciousness in you. Recognize that as you heal yourself, you heal and expand the whole. You are a mighty and powerful being. One person can and does make a difference.
7. Take time to take care of yourself mentally, emotionally, spiritually and physically.
This is how you stay awake to connection. It is how you cope with the awareness of your wounds when you see them. It is one big piece in how you recognize your innate wholeness. Finally, ask for insight about how to stay connected to Source. Guess what? You will receive it.
FOR MORE FROM THE AUTHOR:  http://PhyllisKing.net
 ***

 "You need to challenge your fear of life becoming unreasonable – because it is already unreasonable. In truth, your life has never been reasonable, it's just that you keep hoping tomorrow will be different and that you will find a way to bring more control into y  1our world. Recognize that life will always be full of challenges and crisis. The wise way is not to attempt to find one path that promises you will never have to endure the pain of loss and illness, but instead to learn how to endure and transcend when unreasonable events come your way. Learning to defy gravity in your world – to think, perceive, and act at the mystical level of consciousness – is the greatest gift you can give yourself, because it is the gift of truth. And as we are bound to learn again and again in this life, the truth does indeed set us free."
LEARN MORE WITH Caroline Myss | http://www.myss.com/