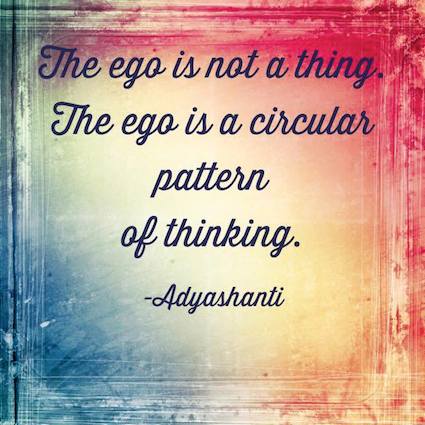 30 Jan

MY EGO :: THE OTHER VOICE. MY SHADOW COMPANION IN THE DARK.
. . . even the enlightened person . . . is never more than his own limited ego before the One who dwells within him, whose form has no knowable boundaries, who encompasses him on all sides, fathomless as the abysms of the earth and vast as the sky. 
Carl Jung (1875 – 1961)
In the last year I have had the amazing opportunity to share connection with hundreds of people that have contacted me seeking more understanding of who they really are.
The NUMBER ONE theme that arises is the concept of MENTAL HEALTH & the Ego / Other Voice within that feeds on FEAR.
I am compiling this blog so that ALL my have access to these life changing INSIGHTS.
Some of the words below are excerpts from REAL conversations I have had with some amazing people.
WE ARE ALL EVOLVING ON TIME WITH EACH OTHER.
 I LIGHT THIS PATH THAT I HAVE WALKED IN HOPES THAT  YOU WILL FIND THE
TRUTH OF WHO YOU REALLY ARE UNDER ALL YOUR PAIN.
***
From my understanding, the way the EARTH WORLD is at this time is part of a DIVINE UNIVERSAL PLAN.
ALL IS HAPPENING ACCORDING TO DIVINE UNIVERSAL LAW.
NO MILLISECOND IS OUT OF PLACE.
WHEN WE START TO LOOK DEEPER INTO THE MAGICKAL FACT THAT WE ARE LIVING ON A PLANET SPINNING WILDLY
THROUGH OUTER SPACE, AND CHOOSE TO LEARN TO FOCUS ON OTHER THINGS THAN JUST THE GARBAGE AROUND US, TRUE UNIVERSAL WONDER IS REVEALED.
THE WHOLE PURPOSE OF OUR INCARNATION ON THIS PLANET EARTH IS TO WAKE UP TO THE REALIZATION THAT WE ARE ONE WITH EVERY LIVING, FEELING BEING ON THIS PLANET.
UNIVERSAL ONENESS IS REVEALED TO YOU IN YOUR PRACTICES OF SELF INQUIRY & SELF APPRECIATION.
UNIVERSAL ONENESS IS REVEALED WHEN WE TAKE THE TIME TO OBSERVE OUR WORLD RATHER THAN JUST REACTING TO THINGS THAT "JUST SEEM TO KEEP HAPPENING" AROUND US.
TRUST THAT THERE IS INFINITE MAGICK AROUND US.
JUST AS THERE IS INFINITE MAGICK IN US.
THE FACT THAT WE ARE EVEN ALIVE, ABLE TO BREATHE, ABLE TO FEEL, ABLE TO CONSIDER OURSELVES IS
ABSOLUTELY MIRACULOUS.
YOU ARE READING THIS NOW BECAUSE IT IS TIME FOR YOU TO REALIZE HOW AMAZING HUMAN EXISTENCE ON
PLANET EARTH IS.
YOUR DEPRESSION, YOUR ANXIETY, YOUR SUICIDAL DESIRES
ARE ALL POWERFUL PLACES FROM WHERE HEALING CAN BEGIN.
BEING ROCK BOTTOM IS RICH GROUNDS FOR CREATION.
WE HAVE BEEN BRAINWASHED BY OUR CULTURE TO TUNE INTO AND FOCUS ON / DISCUSS ALL THE "BAD THINGS" THAT ARE HAPPENING AND HAVE HAPPENED & PICK APART WHAT THE "BAD PEOPLE" ARE DOING …
ALL DAY EVERY DAY.
OUR CONSISTENT OUTPUT OF VOCAL VIBRATIONS AS GOSSIP,
COMPLAINING, BLAMING, JUDGMENT,  WORRY… IS CONSUMING THE COLLECTIVE MIND.
OUR WHOLE BEING FEELS HEAVY WITH THESE DENSE VIBRATIONS.
BUT THERE IS SO MUCH MORE THAT EXISTS. WHAT ELSE DO YOU SEE?
IT IS A DAILY LIVING PRACTICE  TO CHOOSE TO SEE & CELEBRATE THE LIGHT IN THIS WORLD.
IT IS A PIONEERING ACT.
BECAUSE WE HAVE BEEN BRAIN TRAINED TO SEE DARKNESS AND FEEL DARKNESS,
WE MUST WILL OURSELVES TO SEE THE GOODNESS IN THIS LIFE.
IF YOU CAN BEGIN TO SEE THE UNIVERSE AS ONE ORCHESTRATED DANCE,
YOU MAY BEGIN TO SEE YOUR SPIRITUAL CONNECTION TO ALL.
THAT IS YOUR CHOICE THOUGH.
YOU CAN FOCUS ON ALL THE CORRUPTION AND ALL THE DARKNESS AND WHAT EVERYONE
(INCLUDING WHAT THAT "OTHER" VOICE IN YOUR HEAD TELLS YOU)
OR YOU CAN BEGIN TO TUNE INTO THE LIGHT…
YOUR LIGHT…
AND THEN ACCESS THE POWERFUL SPIRITUAL ENERGY THAT LIVES INSIDE
EVERY PLANT / ANIMAL / MINERAL ON EARTH.
____
WHAT REALLY NEEDS TO HAPPEN HERE?
You need to learn to think for yourself.
PERIOD.
NOT WHAT YOUR NEGATIVE MIND PROGRAM KEEPS TELLING YOU…
BUT WHAT IT IS THAT YOU YOU YOU,
AS THE CONSCIOUS BEING INSIDE OF YOUR BODY DESIRES TO THINK & FEEL.
DID YOU KNOW YOU HAVE A CHOICE?
WHEN WE HAVE HAD NO ONE TO GUIDE US OR MENTOR US OR SHOW US THERE IS PROFOUND BEAUTY ALL AROUND US, ABUNDANT AND OVERFLOWING, HOW CAN WE POSSIBLY BELIEVE THIS? OR PARTICIPATE IN IT?
YOU MUST BECOME THE ONE TO MENTOR YOUR OWN HEART AND LIFE.
THIS IS WHAT I AM ALL ABOUT.
SELF MENTORING & SELF CARE EXPLORATION IS HOW I HAVE CHANGED MY WHOLE LIFE.
I HAVE BEEN SUICIDAL AND SELF HARMING BEFORE I WAS A TEENAGER.
THIS WAS LEARNED PSYCHOLOGICAL BEHAVIOR.
MUCH OF WHAT WE THINK/SAY/DO IS PROGRAMMED IN OUR HUMAN BRAIN, BUT THE SPIRIT KNOWS BETTER.
IT IS NOW TIME FOR THE HUMAN BEING TO BECOME CONSCIOUS TO THE FACT THAT
SHE MAY INDEED BECOME THE CO-CREATOR OF HER WHOLE LIFE.
IF YOU WANT TO CHANGE YOUR MIND YOU HAVE TO LEARN NEW PERSPECTIVES. IF YOU WANT TO ALTER YOUR WAY OF LIVING / THINKING / BEING YOU HAVE TO UNDERSTAND WHO AND WHAT YOU ARE BY NATURE.
THE NATURE OF THE UNIVERSE IS EXPANSION & EVOLUTION.
IF YOU ARE STAGNANT IN YOUR HUMAN LIFE YOU WILL FEEL LIKE YOU ARE FALLING APART.
THE SPIRIT REQUIRES CONSISTENT GROWTH & THE HUMAN BODY IS YOUR VEHICLE FOR YOUR SPIRIT.
TO BEGIN REAL CHANGE YOU MUST TAKE CARE OF THE PHYSICAL VESSEL
AS IF IT IS THE MOST PRECIOUS POSSESSION YOU OWN.
YOU NEED TO UNDERSTAND THAT THE MOST IMPORTANT RELATIONSHIP
YOU HAVE IN LIFE IS WITH YOUR OWN SELF & BODY.
IF YOU DO NOT KNOW HOW TO EAT / HOW TO MOVE / HOW TO SPEAK FROM THE HEART /
HOW TO SAY NO / HOW TO BREATHE/ HOW TO STOP
… please consider choosing to learn to teach yourself how to love yourself.
YOUR BIGGEST RESPONSIBILITY AS A HUMAN BEING ALIVE ON THE PLANET EARTH  IS TO CHOOSE TO LEARN AND UNDERSTAND WHAT YOU ARE AND WHAT IS GOING ON INSIDE OF YOU.
YOU ARE A POWERFUL ORGANIC BIOLOGICAL MACHINE CAPABLE OF SO MUCH.
WHEN YOU LEARN TO RAISE THE VIBRATION OF YOUR HUMAN BODY & CHOOSE TO ENGAGE WITH YOUR OWN PERSONAL EVOLUTION, THE SPIRIT WITHIN YOU WILL AWAKEN AND GUIDE YOU THROUGH THIS LIFE WITH EASE.
WHEN YOU TAKE CARE OF YOUR BODY YOUR BRAIN FUNCTIONS BETTER.
WHEN YOUR BRAIN FUNCTIONS BETTER YOU CAN MAKE BETTER DECISIONS.
WHEN YOU MAKE BETTER DECISIONS, MIRACULOUS, SYNCHRONISTIC EVENTS START HAPPENING.
THIS IS THE TIME OF HUMAN HISTORY WHERE WE TAKE OUR BODIES AND OUR BRAINS BACK AND LEARN TO DRIVE THE HUMAN BODY VEHICLE IN THE DIRECTION OF OUR OWN TRUTH & LOVE.
YOU ARE NOT YOUR BRAIN. YOU ARE NOT YOUR BODY.
YOU ARE NOT THE THINGS THAT HAVE HAPPENED TO YOU.
YOU ARE SO MUCH MORE AND THE ONLY WAY TO DISCOVER WHO AND WHAT YOU REALLY ARE IS TO GET REAL WITH YOURSELF AND LEARN TO LOVE YOURSELF.
I LOVE YOU.
TESSA
XXX
 ____
YOUR AMAZING BRAIN
***
"Spirit is the "life force energy" that is about experiencing, creating, expressing and connecting in this world, while the ego is more like a "body guard" or "tour guide". The Ego's job is to keep the physical body safe, and guide your "spirit" through the journey of life. However, it often oversteps its duties and responsibilities.Most people don't realize the nature of these two individual forces, and continue to struggle between these two energies. Sometimes, it feels like we have split personalities, but rest assured this is part of the human design. The Ego is much more forceful when it comes to being in control, and thus plays a more dominant role in our lives…often suppressing our true Spirit. Spirit shows up sporadically for most, when we let our our "thinking minds" go, spend time in nature, engage in something creative, meditate or get desperate enough to seek assistance.  Have you noticed, as soon as you "surrender" solutions appear?  When you become more conscious about the nature of these forces, you can learn to access this all-knowing, wise and powerful force in your life more consistently. The result is a life with MORE peace, joy, love, abundance and creative flow and LESS stress, overwhelm, scarcity and fear."
READ MORE OF THIS INCREDIBLE ARTICLE ON LEARNING TO DIFFERENTIATE
BETWEEN THE SPIRIT AND THE EGO VOICE IN YOUR HEAD BY:: MARY ALLEN || CLICK HERE
 ***
GET TO KNOW YOUR EGO WITH LOVE: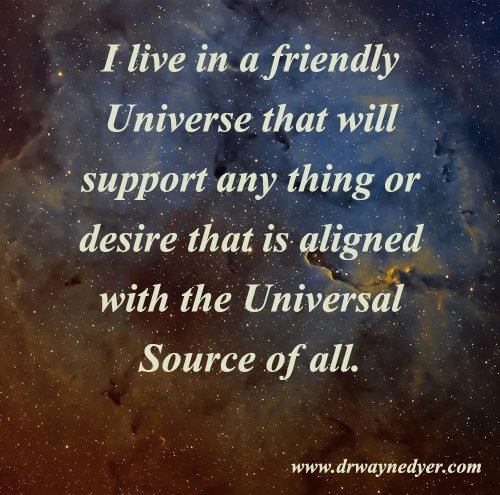 "Your will is the ego part of you that believes you're separate from others, separate from what you'd like to accomplish or have, and separate from God. It also believes that you are your acquisitions, achievements, and accolades. This ego will want you to constantly acquire evidence of your importance… On the other hand, your imagination is the concept of Spirit within you. …with imagination, we have the power to be anything we desire to be."
~~~
"All emanates from Source! …You're not this body and its accomplishments. You are the observer. Notice it all; and be grateful for the abilities you've been given, the motivation to achieve, and the stuff you've accumulated. But give all the credit to the power of intention, which brought you into existence…"
***

"Ego is like a room of your own, a room with a view with the temperature and the smells and the music that you like. You want it your own way. You'd just like to have a little peace, you'd like to have a little happiness, you know, just gimme a break. But the more you think that way, the more you try to get life to come out so that it will always suit you, the more your dear of other people and what's outside your room grows. Rather than becoming more relaxed, you start pulling down the shades and locking the door. When you do go out, you find the experience more and more unsettling and disagreeable. You become touchier, more fearful, and more irritable than ever. The more you try to get it your way, the less you feel at home."
***
AWAKENING COMPASSION WITH PEMA CHODRON
***

"Many spiritual seekers get "stuck" in emptiness, in the absolute, in transcendence. They cling to bliss, or peace, or indifference. When the self-centered motivation for living disappears, many seekers become indifferent. They see the perfection of all existence and find no reason for doing anything, including caring for themselves or others. I call this "taking a false refuge." It is a very subtle egoic trap; it's a fixation in the absolute and all unconscious form of attachment that masquerades as liberation. It can be very difficult to wake someone up from this deceptive fixation because they literally have no motivation to let go of it. Stuck in a form of divine indifference, such people believe they have reached the top of the mountain when actually they are hiding out halfway up its slope.


Enlightenment does not mean one should disappear into the realm of transcendence. To be fixated in the absolute is simply the polar opposite of being fixated in the relative. With the dawning of true enlightenment, there is a tremendous birthing of impersonal Love and wisdom that never fixates in any realm of experience. To awaken to the absolute view is profound and transformative, but to awaken from all fixed points of view is the birth of true nonduality. If emptiness cannot dance, it is not true Emptiness. If moonlight does not flood the empty night sky and reflect in every drop of water, on every blade of grass, then you are only looking at your own empty dream. I say, Wake up! Then, your heart will be flooded with a Love that you cannot contain."
***
WHEN YOU TALK ABOUT WANTING TO CHANGE YOUR HUMAN LIFE ASK YOURSELF >>>

WHAT HAVE I ACTIVELY TRIED SPECIFICALLY IN ORDER TO LEARN A NEW WAY OF THINKING?
HOW I ACTIVELY PRACTICED TO SEE LIFE IN A NEW WAY?
You must REALLY CHOOSE TO learn to refine your thinking process.
Understand you can train your mind to slow down, but you have to take the time to be silent / still / quiet and PRACTICE self inquiry / self acknowledgement DAILY.
WE CAN ALL LEARN TO WITNESS OUR MIND WITH OUT JUDGMENT.
***
DEEPAK CHOPRA ON THE ART OF NON JUDGMENT PRACTICE
***
LEARNING MORE ABOUT YOUR MENTAL & EMOTIONAL HEALTH & HOW TO NURTURE YOURSELF IS A VERY VERY IMPORTANT PART OF THE SELF CARE PUZZLE. SELF KNOWLEDGE IS FREE. SELF CARE PRACTICE IS YOUR OWN UNIQUE CULTIVATION OF ACTIVE CURIOSITY TOWARDS YOURSELF! YOU CAN CHOOSE TO LEARN MORE AND NURTURE YOURSELF MORE EVERY DAY. YOU NO LONGER NEED TO BE BOUND BY THE VOICE IN YOUR HEAD. IT IS TIME TO LEARN TO TUNE INTO YOUR HEART.
ARE YOU IN?
▪️

EXPLORE THE POWERFUL TEACHINGS OF TOLTEC MASTER DON MIGUEL RUIZ // ACCESS THE INSIGHTS ABOUT THE EGO REVEALED IN HIS BOOK "THE VOICE OF KNOWLEDGE" CLICK HERE

▪️

LEARN MORE REVOLUTIONARY TEACHINGS FROM DON MIGUEL RUIZ //
DO YOU KNOW THE 4 AGREEMENTS?

CLICK HERE
▪️

LEARN THE ART OF KEEPING QUIET FROM MANY RENOWNED TEACHERS OF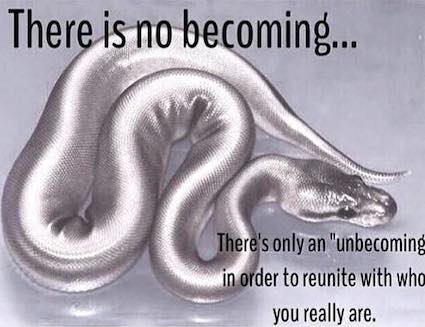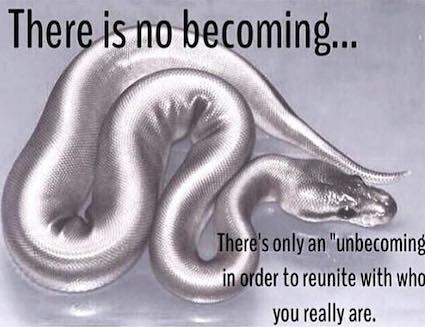 THESE LINKS BELOW HAVE HELPED ME TO LEARN HOW TO LOVE MY WHOLE SELF
//
ALL DARK & LIGHT AS ONE

©Tessa Ridley/Self Care is Sacred. All Rights Reserved. 2016.
THIS BLOG HAS BEEN LOVINGLY CURATED BY Tessa Ridley
All work/words that are not my own have been quoted and referenced and linked back their source with utmost respect for their authors. If you are the author/artist & there is any content or are any images that are featured here that you do not want displayed please email me & I will promptly remove them.
* Terms and Conditions: Please note that none of the information presented within these blogs & guidance sessions is meant to replace advice from a medical, healthcare, legal and/or other professional. How you choose to act upon the advice given is entirely based on your own free will. You may use this information for educational and non-commercial reasons, in parts, or in entirety with full credit given to the authors as noted and links to her webpage (WWW.BOUNDARIESAREBEAUTIFUL.COM). The author shall not be held liable from any intentional, accidental or other consequences of acting upon, sharing, or engaging with this information in any form. Using, reading or in any way engaging with any part of this information implies tacit acceptance of these Terms and Conditions.