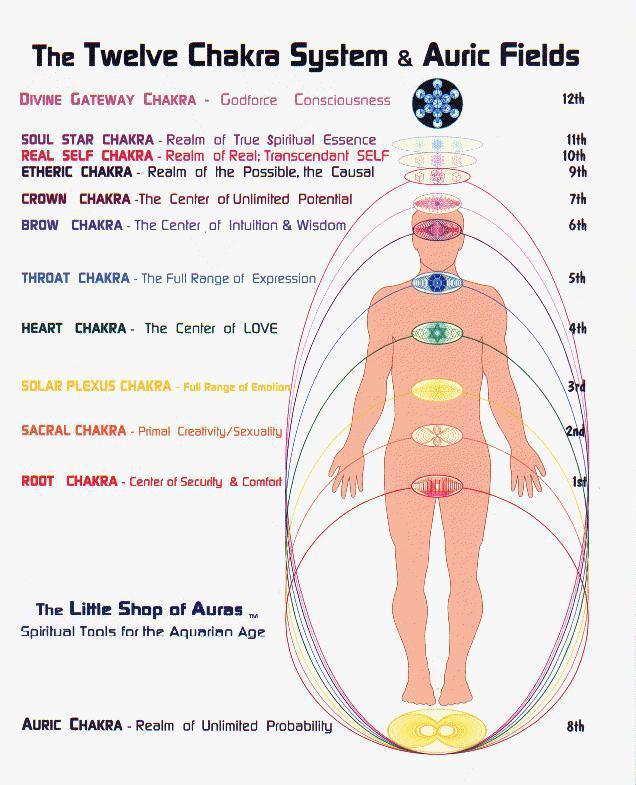 23 Jul

COME OUT LIGHTWORKER! BY: Maria Chambers
"We wake at dawn to greet the sun to thank Creator for another day begun.
We pray to the directions, words of peace of love and global healing. Amping up our light, our energy, our Chi.
We spend time in nature, maybe even hug a tree, but always in reverence on bended knee, do we take from our Mother for our herbal teas.
We light a candle, burn incense and white sage, as we cleanse ourself, our pets, the room and our spirit guides too.
We check on friends on the worldwide web and count out our blessings, as we rub the crystal around our necks.
We heal the sick and teach and craft, we are here to serve, uplifting is our task.
We gather in groups where the energies are stronger, we laugh, we sing, we heal and dance and… ponder.
We care for our families, blood or other, we cherish our pets, show respect to our demi gods and especially our mother.
We feed them organic nutrition to keep them strong and pro biotic yogurt pots, to keep them young.
We wind down at night with the rising of the Moon and we give thanks once again for the blessings, we thank the Stars, the Air, the Sun, the Moon.
We blow out the candles, let the incense burn, as we drift on the smoke into other worlds, where we continue our day..
A lightworker it seems is always on call, a kind of Mid Wife here to help, Re-Birth it all.
Mitakuye Oyasin."
∞ ∞ ∞
∞ ∞ ∞
Ascension is an awakening, or becoming conscious of our god-self, or our soul.  It is the total integration of the human and the divine.  Of the body, mind and spirit.  It is the total acceptance of the self, and all of its aspects, without judgment.  It is falling in love with ourselves over and over, just as we are, with our light and our dark.  Nothing is excluded.  In an ascended state, we allow all of life to serve us.  We and our soul have a relationship that is mutually loving and respectful.  Eventually we choose how we want to feel in every now moment, and we no longer respond to life from a place of fear, worry and doubt.  It is living as a sensuous being.  Ultimately, it is walking this Earth as an Ascended Master, with an unbridled joy for life.
∞ ∞ ∞
Your days, your lives of hiding are over.  There was a purpose to hiding your light in the past, but it is a new day.  You are safe.  The world is safe now for what you have to share.  If you are in your balance of masculine and feminine, and you are trusting your wisdom and knowledge, which, if you are reading these words, you are trusting more and more, you will attract the right energies, the right people to you and your teachings.
No more excuses, that you are not ready, or you have issues, problems, or someone else is keeping you from your spiritual work.  Many of you are walking your talk, and even so you have your moments of doubt.  As long as we are human there will be doubts.
Your teaching may take the form of classes, writing a book, a website, a blog, art, music, a business, A product, or it may be the way you live your life, just being in the moment and enjoying the sensual qualities of life.  You may be in the process of healing your physical body, or bringing your finances back into balance.  It may be just getting reacquainted with your soul self.  Wherever you are, you are ready.  Ready to share what you have learned, what you are going through.  Do not underestimate who you are.  Do not compare yourself to those still deeply entrenched in the world of materialism at the expense of their soul.  Do not be tempted to compare yourself with those in the esoteric who seem to channel entities.  Everyone has their area of specialization.
Our soul speaks to us in a subtle voice, or through feelings.  You are channelling your soul even when you do not realize it.  Whenever you are doing something that brings you pleasure, you are channelling your soul.  It could be a walk in nature, singing, and any of the simplest acts of joy.  Your soul is always there, but the easiest way to connect with her is through feelings, especially joyful ones.  But sometimes you have to go through the darker ones to get there.  And you are deeply honored for doing so. Very few humans are bold enough to feel on such a deep level.  Why do you think psychiatrists dispense antidepressants like candy?  Isn't it interesting that people will go to dangerous lengths to avoid those dark feelings?  The whole movement to 'think positive' in an attempt to bypass the sadness, the anger, and the other so-called negative feelings is in misunderstanding of the law of attraction.  To get to the joy we sometimes are required to sift through the not so joyful feelings, and to understand that slapping on a happy face when you are sad or feeling hopeless isn't going to work.  It's the understanding that we are energy movers and we are able to transmute any feelings and any energy.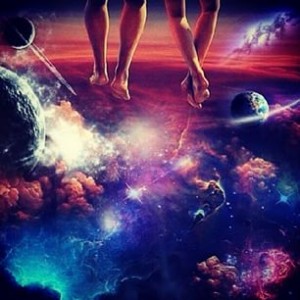 So it's time to release any notions that you need to be totally clear of any negativity before you are worthy of being a beacon of light for others.  You are not the thoughts and feelings that pass through you.  The master recognizes that they are bigger than any of that, so they are not afraid of negative thoughts, that take the form of fears, sadness, anger and the like.  They recognize that it's just all energy, and that they are excellent movers of energy.  And that eventually they have developed a relationship with their mind, in which the mind is more background noise.
If you are looking for living examples of those who are walking their talk, who have come out and who are sharing the wealth of wisdom that they have, there are plenty out there. But there are so very few who are on the leading edge of the new energy. This is why it is so important for those of us who are on that leading edge, to share what we have learned thus far. Do not let anyone convince you that what we are doing has already been done. This Ascension is a totally different Ascension than has been done in the past. This energy is a totally new energy that we are in. We are the first to go through it, and we are the first to figure out how to use it. It can be quite challenging, quite frustrating at times. But it can also be quite exciting and rewarding.
Those on the other side of the veil are waiting for us to teach them a thing or two about this new energy. A little frightening isn't it? To be the first ones to go through this. After all, who can we look up to? Who can we defer to when we are confused and feel lost? Of course there are those on the other side who have tremendous wisdom and they are there in support of us at all times. They act as guides and assist us with the energies when we request it. But a lot of what we are doing is new even to Spirit. Yes that's right Spirit, God, whatever you wish to call it, does not have all the answers. Spirit is expanding as we are. Spirit is coming to know itself as we come to know ourselves.
So, if you think that you are just a student, just someone who is way in the back of the line, well guess what? You are not. You are not. No my friend you are in the forefront of this dimensional shift. You are at the top of the hierarchy of those who are moving into the new energy. No, there is no real hierarchy of course. We are all equal in terms of spirit. However there are those who have decided that they wanted to take the plunge. They wanted to be the first to go into this new energy. They had lifetimes of preparation for this. This is not something one decided in this lifetime. You are an old soul. You have lived many lifetimes, and you have been preparing for this lifetime well in advance. So please give yourself the credit that you deserve. Please do not ever underestimate who you truly are. Some would call you fearless, some would call you crazy. Either way, you are on the most incredible path that anyone has ever been on. And humanity will be following. Everyone will have to go through this process sooner or later. You are paving the way for those others who will be going through. But because of your hard work you have made that path easier for those to follow.
So how can you see yourself as a lemming? As someone who just doesn't understand, doesn't know, is confused, is scared? Those are just a few aspects of your personality that need to be loved. But that is not who you truly are. There is not enough room in your house for who you truly are. There is not enough room in the community for who you truly are. There is not enough room in this world for who you truly are. You are that big. You are that expansive.
So, dear light worker, dear pioneer, are you ready to share who you are? There are so many who are ready to receive that wisdom. There are so many humans out there who are anxious to hear from you. And that number grows every single day. Having said that, the embodied master isn't particularly interested in saving anyone, or be involved in any type of spiritual work. They just want to be here on the Earth plane and shine their light. Sometimes that comes in the form of teaching others, sometimes it's just walking down the street with a smile on your face, appreciating life.  But, even if you have no particular interest in being a teacher in the traditional sense of the word, in the sense of sharing your wisdom with others, at least acknowledge who you truly are.  And that goes out as radiance, as light for others to feel into.  So that they can also choose that for themselves.  And that single master has more effect on the Planet than millions of people trying to solve issues like war and crime and poverty through pushing and protesting.
That Master walking down the street has more of an effect on the Planet than any organization or religion, if those organizations or religions are not truly connected to spirit.  So walk like a master and talk like a master and when you can't seem to do that, please do not be hard on yourself.  For the master is also accepting of his human self in all this.
TRANSMISSIONS BY: MARIA CHAMBERS
∞ ∞ ∞
CLICK THE LINKS BELOW TO ACCESS::
∞ ∞ ∞
AFFIRM>>>
•A•LIGHT•WORKERS•CREED•
I AM A LIGHT WORKER.
I AWOKE SO THAT OTHERS MAY AWAKEN.
I LEARN SO THAT OTHERS MAY LEARN.
I TRANSFORM SO THAT OTHERS MAY TRANSFORM.
I LIGHTEN MY LOAD SO THAT OTHERS MAY CHANGE THEIRS.
I LEARN TO SEE SO THAT OTHERS MAY SEE.
I FORGAVE MYSELF SO THAT I MAY HELP OTHERS TO FORGIVE.
I LOVE MYSELF SO THAT I CAN BRING OUT LOVE IN OTHERS.
I AM A LIGHT WORKER. I LIVE TO GIVE COMFORT.
I LIVE TO SHINE LIGHT IN THE DARKEST PLACES.
I LIVE TO HEAL. I LIVE TO GIVE HOPE. I LIVE FOR TRUTH. I LIVE FOR PEACE.
∞ ∞ ∞
TITLE IMAGE & MORE POWERFUL INFO VIA:
http://augureye.blogspot.ca/2012/10/your-aura-12-chakras-keys-to-kingdom.html
©Tessa Ridley/Self Care is Sacred. All Rights Reserved. 2015-2018.
THIS BLOG HAS BEEN LOVINGLY CURATED BY Tessa Ridley
All work/words that are not my own have been quoted and referenced and linked back their source with utmost respect for their authors. If you are the author/artist & there is any content or are any images that are featured here that you do not want displayed please email me & I will promptly remove them.
* Terms and Conditions: Please note that none of the information presented within these blogs & guidance sessions is meant to replace advice from a medical, healthcare, legal and/or other professional. How you choose to act upon the advice given is entirely based on your own free will. You may use this information for educational and non-commercial reasons, in parts, or in entirety with full credit given to the authors as noted and links to her webpage (WWW.BOUNDARIESAREBEAUTIFUL.COM). The author shall not be held liable from any intentional, accidental or other consequences of acting upon, sharing, or engaging with this information in any form. Using, reading or in any way engaging with any part of this information implies tacit acceptance of these Terms and Conditions.