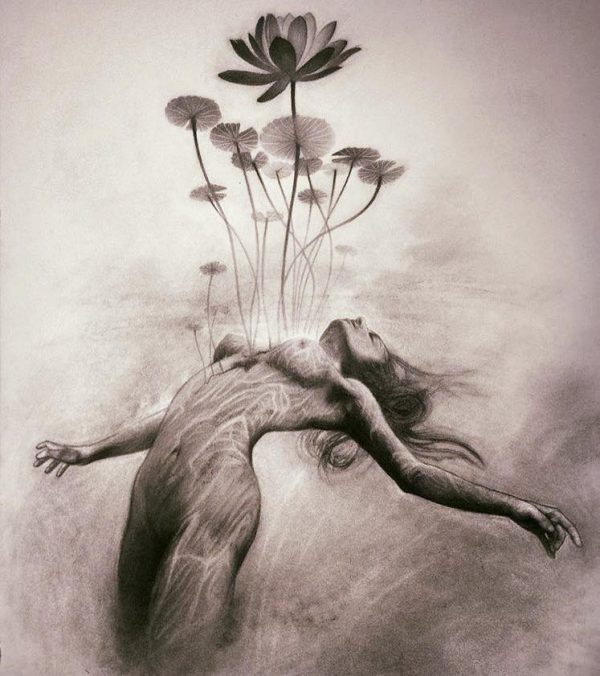 19 Jul

SUITESTPEE'S CHAKRA SCHOOL <> unify your physical, mental & emotional bodies as ONE
∞ ∞ ∞
IAM ONE WITH THE INFINITE GOODNESS OF ALL 
<>

AND SO ARE YOU

<>
 NURTURE YOUR BODY MIND SOUL AS A PACT FOR LIFE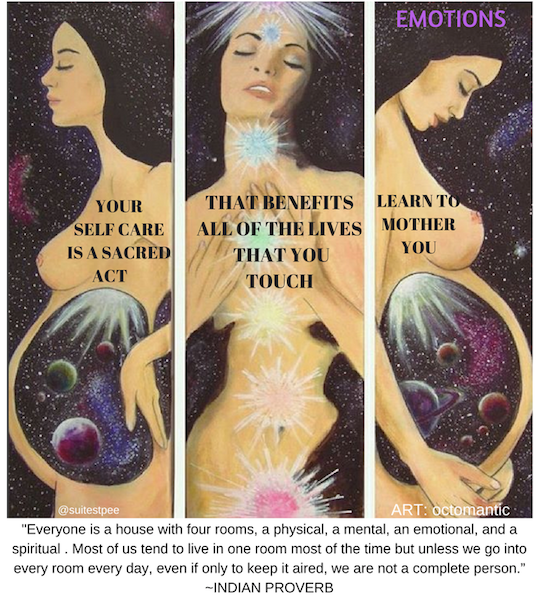 "The Sanskrit word Chakra literally translates to wheel or disk. In yoga, meditation, and Ayurveda, this term refers to wheels of energy throughout the body.
There are seven main chakras, which align the spine, starting from the base of the spine through to the crown of the head.
To visualize a chakra in the body, imagine a swirling wheel of energy where matter and consciousness meet.
This invisible energy, called Prana, is vital life force, which keeps us vibrant, healthy, and alive."
∞ ∞ ∞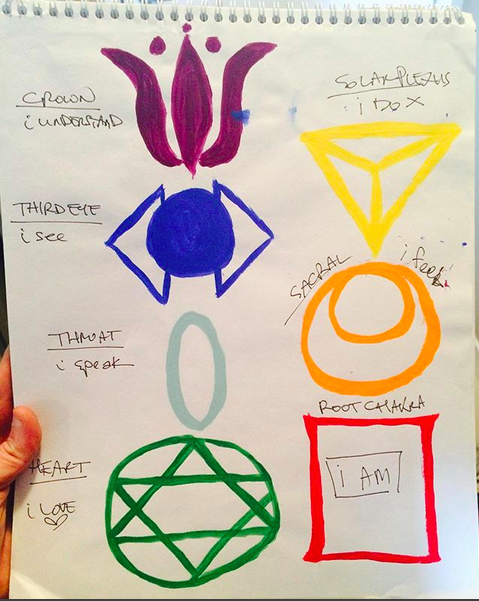 SELF INQUIRY AFFIRMATION MEDITATION PRACTICE ::
(you can do this anytime!)
➖➖➖
HONOR YOUR ENERGETIC BEING! COMPLETE THE IAM STATEMENTS WITH WHATEVER WORDS COMES TO YOU & FEELS HEALING & CONGRUENT WITH WHO YOU ARE & DESIRE FOR YOUR HUMAN LIFE // USE A WRITING TOOL & PAPER. LET YOUR CREATIVE ENERGY MOVE THROUGH YOUR BODY. THEN SPEAK THE AFFIRMATIONS OUT LOUD. PAY ATTENTION TO VIBRATIONS / SHIVERS / RESONANCE AS YOUR SOUL AWAKENS TO YOUR IAM PRESENCE.
????????????

????ROOT CHAKRA > IAM
????SACRAL CHAKRA > I FEEL
????SOLAR PLEXUS CHAKRA > I DO
❤❤❤
????HEART CHAKRA > I LOVE
❤❤❤
????THROAT CHAKRA> I SPEAK
????THIRD EYE CHAKRA > I SEE
????CROWN CHAKRA > I UNDERSTAND
????????????
∞ ∞ ∞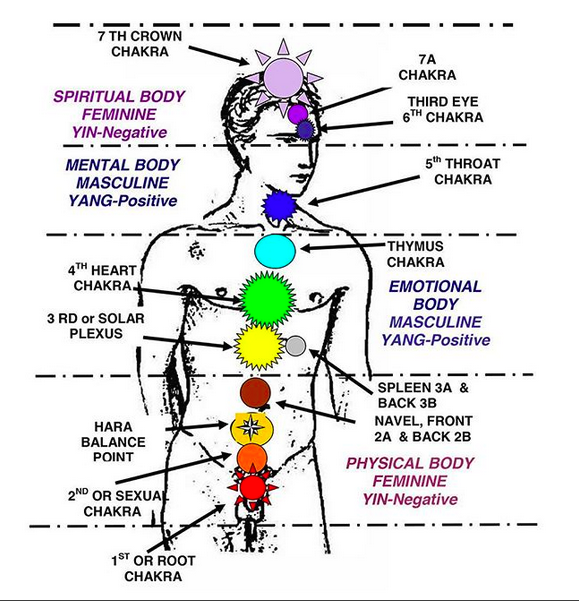 CLICK & EXPLORE MY SELF HEALING GALLERIES>>
∞ ∞ ∞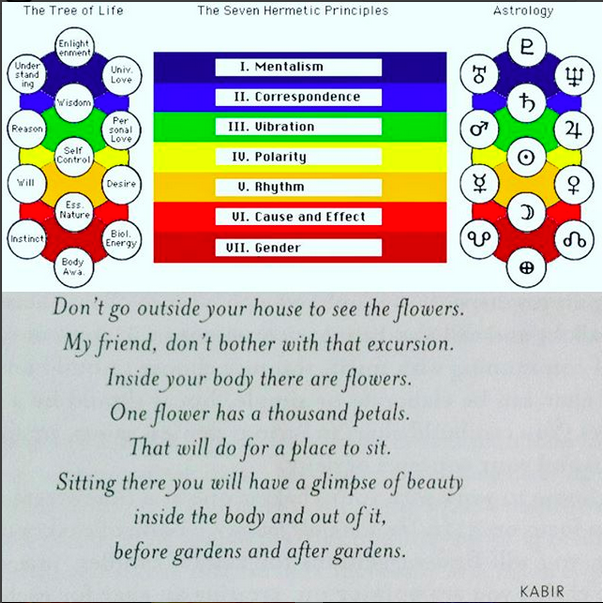 Your Daily Practice – Morning <>

BY CAROLINE MYSS
Each day is a new beginning. Your task today is to learn the practice of consciously entering your body and your day. Begin by focusing attention on your entire day from morning to evening.
Review your plans for today:
Think about where you need to be and with whom you need to be.
Do you feel stressful about this day or do you feel comfortable?
Do you feel prepared for today's events?
Are you projecting fears and expectations into this day?
Your First Chakra
Allow the truth 'All is One' to penetrate your body
Drop your attention to the root of your spine.
Feel yourself magnetically connected to every part of life:

The fragrance of the earth
The oceans and rivers
The air
Your family and friends
The planet

Identify your fears for today and pull them into your consciousness.
Acknowledge the strength of the energetic circuitry connecting you to all life.
Visualize that strength replacing your fears for today.
Standing tall.
Your Second Chakra
Allow the truth 'Honor One Another' to penetrate your body.
Move your attention gradually up your spine to your lower back, hips and genital area.
Feel the fire and vibrant energy of this area.
Focus that energy toward the key areas of this chakra:

Relationships: Who am I going to be with today?
Work: What am I going to do today?
Money: How do I feel about it today?
Creativity: What am I going to create today?
Your Third Chakra
Allow the truth 'Honor Yourself' to penetrate your body.
Breathe deeply as you shift your attention to your solar plexus and abdominal area.
Focus on your self-esteem and how you feel about yourself today:

Am I feeling strong? Frightened?
Do I need someone's approval today?
Will I need to be courageous?

Remind yourself of your boundaries, dignity, inherent honor, and integrity.
Make a spiritual promise in terms of how you want to live your life today.
Your Fourth Chakra
Allow the truth 'Love is Divine Power' to penetrate your body.
Raise your attention up to your heart, the center of love.
Welcome the people you're scheduled to meet today into your meditation:

Where you feel love for them, send more, boundless love.
For those you feel challenged to love, say the prayer , "Let me learn more about how to love them today."

Think about who you need to forgive today; release the rage, bitterness or hurt feelings from your heart.
Tell yourself "Forgiveness is not easy, but today I ask for one more step toward that goal."
Release the prayer that you want to look at today through your heart and not through your fears; that you want to feel gratitude for events that do or don't happen as they should.
Keep your attention on the right way to walk into this day, with a heart full of love.
Your Fifth Chakra
Allow the truth 'Surrender Personal Will to Divine Will' to penetrate your body.
Move your attention to your throat area.
Define your needs and desires for today and let go of doing the same for others.
Make the choice to love this day instead of fearing it.
Envision choices that result in positive attitudes, memories, and feelings about yourself.
Vow to express yourself honestly.
Your Sixth Chakra
Allow 'Seek Only Truth' to penetrate your body
Focus your attention upwards to your mind – the world behind your eyes.
Go beyond the limits of the rational mind and accept the Divine's Plan for you.
Prepare your mind to enter the day feeling good and not generating illusions, false truths or fears.
For today, release old grudges, beliefs, attitudes and patterns that no longer serve you.
Remember that everything in your life is there for a reason and to teach you truth.
Your Seventh Chakra
Allow the truth 'Live in the Present Moment' to penetrate your body.
Pull your attention up and out, and hold the idea 'live in present time.'
Let go of the past and do not anticipate the future.
During the day, practice the discipline of telling yourself, "This is all I have. This is all there is to my life right now."
Invoke this prayer:
I am committed to feeling a bond with each person I meet, to respecting my own integrity and honor, to living within the energy of love and compassion and returning to that energy when I don't feel it, to making wise and blessed choices with my will, to maintaining perceptions of wisdom and non-judgment, to release the need to know why things happen as they do, and not to project expectations over how I want this day to be and how I want others to be. And finally, my last prayer, 'to trust the Divine'. And with that I bless my day with gratitude and love.
CLICK>> TO ACCESS YOUR DAILY PRACTICE EVENING BY CAROLINE MYSS
∞ ∞ ∞

"Spiritual ascension is an extraordinary phenomenon. It means, in essence, the 'return to the true energy of your Soul'.
It is an journey of remembering, and re-attuning, that has profound impact upon your body, your heart, your mind and your entire vision of the world." ~SOPHIE BASHFORD

EXPLORE CHAKRA SCHOOL ON YOUTUBE::
∞ ∞ ∞
MUSIC FOR VIBRATIONAL HEALING::
∞ ∞ ∞
CHAKRAS : ALL YOU NEEDS TO KNOW
∞ ∞ ∞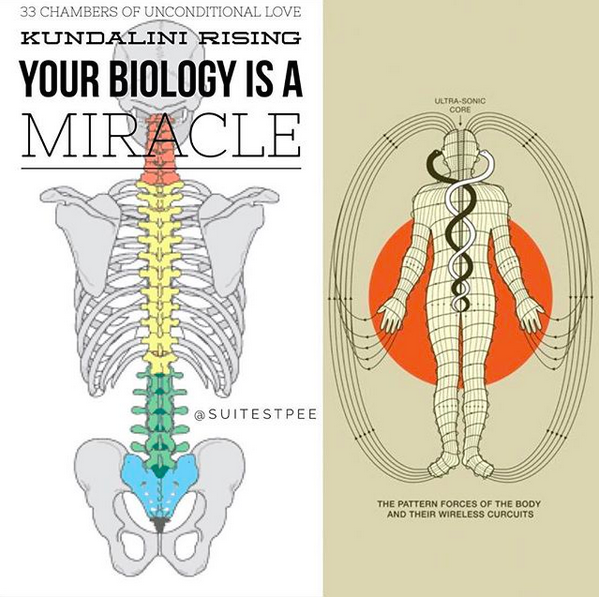 _________________________________

©Tessa Ridley/Self Care is Sacred. All Rights Reserved. 2018.
THIS BLOG HAS BEEN LOVINGLY CURATED BY Tessa Ridley
All work/words that are not my own have been quoted and referenced and linked back their source with utmost respect for their authors. If you are the author/artist & there is any content or are any images that are featured here that you do not want displayed please email me & I will promptly remove them.
* Terms and Conditions: Please note that none of the information presented within these blogs & guidance sessions is meant to replace advice from a medical, healthcare, legal and/or other professional. How you choose to act upon the advice given is entirely based on your own free will. You may use this information for educational and non-commercial reasons, in parts, or in entirety with full credit given to the authors as noted and links to her webpage (WWW.BOUNDARIESAREBEAUTIFUL.COM). The author shall not be held liable from any intentional, accidental or other consequences of acting upon, sharing, or engaging with this information in any form. Using, reading or in any way engaging with any part of this information implies tacit acceptance of these Terms and Conditions.