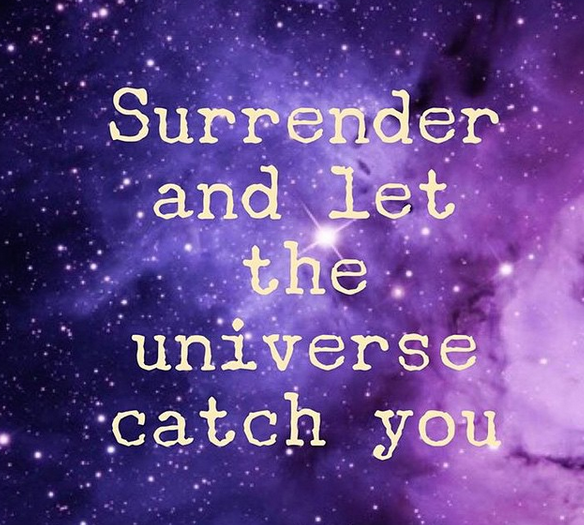 07 Nov

NUMEROLOGY: EXPLORING THE PATTERNS OF THE UNI-VERSE!

"Numerology is based on the scientific principle that everything is energy. And whilst energy is an undifferentiated whole, its different qualities and potencies can be classified and described through the different numbers. Your birth date thus describes the range of qualities you have chosen for this life -the strengths, weaknesses, potentials and challenges that you call your personality. Your numbers do not define you- they only help you understand self better and in that optimize life!"
???
ENTER THE WORLD OF NUMEROLOGY! THERE IS SO TO UNCOVER ABOUT THE UNIVERSAL MIND WITHIN & WITHOUT!
"Numbers are a universal means of understanding and communication. And while languages vary from culture to culture, the meaning of words and the way they are spelled is no accident. In Numerology, each letter is associated with a number, and each number carries its own distinct personality. Therefore, the numbers associated with any word can convey deep messages — without actually speaking at all." Numerology.com
???
▪️▪️▪️
▪️▪️▪️

"Numerology is an ancient technique of understanding the different vibrational levels of numbers.  It dates back for as long as civilization has been able to count.  Many different civilizations believed in the power of numerology such as, the Babylonians, Phoenicians and the Hebrews.  Many believe that anything in existence, seen and unseen can be broken down into a number, (including the alphabet) creating a simplistic understanding of symbology of that item." Nancy Arruda
▪️▪️▪️
▪️▪️▪️
A History of Pythagorean Numerology
"The western form of Numerology, the Pythagorian system, is among the most enduring and popular of all self-help methods ever created.
The Chinese, Japanese, Greek, Hebrews, Egyptians, Phoenicians, early Christians, Mayans and Incas all employed number systems to gain a deeper understanding of themselves and the universe.
Pythagorian Numerology was organized by Greek philosopher and mathematician Pythagoras, who combined the mathematical disciplines of the Arabic, Druid, Phoenician, Egyptian and Essene sciences. Since then, it has continued to evolve. It formed the spiritual basis for many secret societies, such as the Rosicrusians, Masons, Anthroposophists and others.
Today, its popularity continues to grow. Numerology columns now appear regularly in newspapers and magazines. Numerologists are consulted with increasing regularity for everything from personal romance to business decisions. As the industrialized world becomes more computerized and dependent on numerical systems, the fascination with this ancient spiritual science only grows."*
* Excerpted from Numerologist Hans Decoz's book Numerology: Key to Your Inner Self
▪️▪️▪️

DO YOU KEEP SEEING REPETITIVE NUMBER SEQUENCES?
LEARN MORE ABOUT ANGEL NUMBERS WITH:
"Your angels (or spirit guides) guide you through your thoughts, feelings, words and visions. They also show you 'signs' – that is, things that you see repeatedly with your physical eyes. One of the signs is repetitive number sequences.
According to renowned author and therapist, Doreen Virtue, in her book "Healing with the Angels", "the angels do their best to get our attention and to communicate with us. In this way, they help us heal our own lives. However, we often discount the signs that they give us, writing them off as mere coincidences or our imagination."
Your angels often communicate messages to you by showing you sequences of numbers. They do this in two ways. First, they subtly whisper in your ear so that you will look up in time to notice the time displayed on the clock, or the phone number on an advertisement or something similar. The angels hope that you will be aware and acknowledge that you are seeing this same sequence of numbers, over and over.
The second way in which the angels show you meaningful 'Number Sequences' is by physically arranging for something like a car driving in front of you that has specific number plates, and hope that you realize that you are seeing the number sequence again. They want you to notice, then look into the messages further.
When you notice a particular number sequence recurring for you, ask the angels what they are trying to tell you, and you will find that your angels will give you additional information. Monitor your thoughts carefully, and be sure to only think about what you want, not what you don't want.
The great Pythagoras said that everything in the Universe is mathematically precise, and that each number has its own vibration and meaning. The placement of the numbers in a sequence holds special meaning.
Numerology is a sacred science that has maintained its relevance from ancient to modern times. Numbers point out the importance of seeing 'messages' three- dimensionally, in order to show us the lessons, growth opportunities and guidance contained with each experience.
As you recognize and interpret the numbers around you, you may feel more connected to the angels. This connection allows the angels to open the door to an incredible connection that brings peace, hope and love.
The angels always seek to give us guidance and answers. When they call our attention to number sequences, it is a positive sign of their devotion, love and power. When you notice a number sequence, listen to your angel's guidance that comes through your feelings, visions and thoughts. The more you notice these signs, the more frequently they will appear in your life. Once you understand the 'signs' meanings and accept that they are not mere 'coincidences', but important and purposeful events and messages, you will experience a close and clear communication with your angels. You will discover spiritual signs and messages all around you, all the time.
The main thing about seeing and acknowledging the repeating number sequences or Angel Numbers is the fact that you are consciously seeing them.  At this time, your angels are communicating directly with YOU. The messages are for YOU and they are about YOU and YOUR life …  It is up to YOU to take the time to go within, listen to your intuition and true self, and figure out what the message/s are telling YOU and what they mean to YOU.  Only you know what lies within you …
Your highest guidance is unique for you and you have all of your own answers within you.
Love and Light, Joanne"
▪️▪️▪️
EXPLORE JOANNE'S REVOLUTIONARY NUMBER RESOURCE BLOGS:
+
▪️▪️▪️
???
+
+
?AT THE MOMENT YOU WERE BORN YOUR LIMITLESS POTENTIAL
THIS POST HAS BEEN LOVINGLY CURATED BY Tessa Ridley
All work/words that are not my own have been quoted and referenced with utmost respect for their authors.
©Tessa Ridley/Self Care is Sacred. All Rights Reserved. 2015.