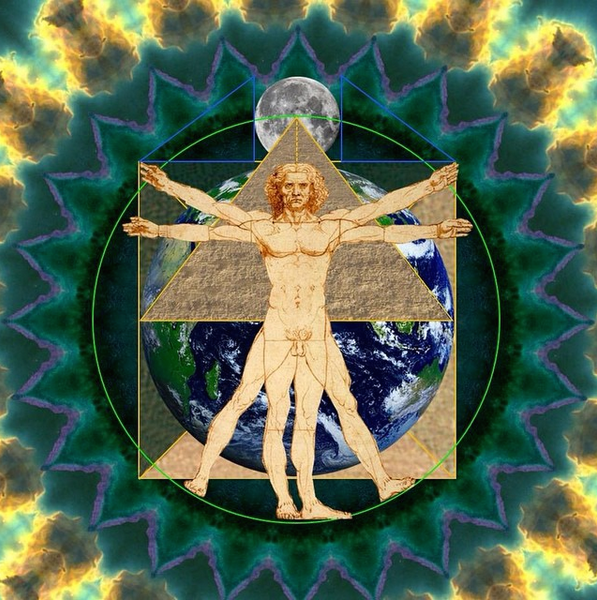 26 Sep

DISCOVER THE INCREDIBLE HEALING CAPACITY OF THE HUMAN BODY with Dr. Lissa Rankin

THE CONCEPTS AND GIFTS OFFERED BY DR. LISSA RANKIN TO THIS WORLD

HAVE HAD AN INCREDIBLE IMPACT ON MY LIFE AND MY OWN HEALING JOURNEY

THAT BEGAN IN LATE 2011.

WHEN I FIRST ENTERED INTO CLINICAL PRACTICE IN NOVEMBER 2010

AS A HEALTH CARE PROFESSIONAL I HAD A VERY DESTRUCTIVE RELATIONSHIP TO MY BODY.

I WAS SUFFERING FROM OVER A DECADE OF PRACTICING

FOOD RESTRICTION / OVER EATING / BULIMIA,

I WAS A HIGH FUNCTIONING BINGE ALCOHOLIC,

I WAS MALNOURISHED, DEHYDRATED, MY BODY WAS INFLAMED,

I HAD DIARRHEA & ABDOMINAL CRAMPING DAILY,

I HAD A WILDLY PAINFUL MENSTRUAL CYCLE

THAT I MEDICATED MY WAY OUT OF MONTHLY,

I HAD A LIFE TIME OF TRAUMA & GRIEF THAT CONSUMED ME

EVERY TIME I WAS ALONE OR IN CLOSE RELATIONSHIP …

I KNEW I NEEDED TO CHANGE BUT DIDN'T KNOW HOW TO HELP MYSELF.

I CALLED OUT TO THE POWER WITHIN ME FOR HELP.

THAT I WAS WILLING TO DO ANYTHING TO CHANGE

BECAUSE I DIDN'T WANT TO FEEL THIS WAY OR HURT MYSELF ANY MORE.

I WANTED TO LEARN TO REALLY LIVE,

RATHER THAN SUCCUMBING TO SLOWLY DYING.

DARLING RUMI SAID,

WHEN YOU ASK FOR THE LIGHT <>

BE PREPARED FOR THE LIGHT.

DISCOVERING THESE TRUTHS &

USING THEM AS A GUIDE TO HELP ME TAKE RESPONSIBILITY

FOR MY OWN MENTAL WARFARE & ACTIVE SELF HARM PRACTICES,

HAS HELPED ME MORE THAN I CAN POSSIBLE SAY.

EVERY ONE DESERVES TO KNOW OF THEIR OWN INHERENT ABILITY TO HEAL THEIR BODY, THEIR MIND, THEIR EMOTIONS & THEIR CONNECTION THE SPIRIT THAT LIVES WITHIN THEM.

EVERY ONE NEEDS TO KNOW THEY DO NOT HAVE TO RELY SOLELY

ON THE KNOWLEDGE OF OTHERS IN ORDER TO GET WELL.

WE USE INFORMATION GATHERED

THROUGH OUR OWN INTEREST IN OUR OWN WELL BEING

IN ORDER TO BECOME INVESTIGATIVE SCIENTISTS OF OUR OWN LIVES!

EVERY ONE NEEDS TO HEAR THEMSELVES,

TOUCH THEMSELVES,

SEE THEMSELVES,

KNOW THEMSELVES TO TRULY HEAL THEMSELVES.

ARE YOU OPEN?

ARE YOU WILLING?

YOUR HEALING POTENTIAL IS A GIFT THAT BELONGS TO YOU.

TUNE IN.

YOU ARE A MIRACULOUS BEING SIMPLY FOR BEING ALIVE.

IN ALL STATES OF YOUR HUMAN BEINGNESS.

I BELIEVE IN YOU.
---
EXPLORE YOU:
∞ ∞ ∞
∞ ∞ ∞
∞ ∞ ∞
∞ ∞ ∞
"The body isn't the foundation of your health.

The body is the physical manifestation

of the sum of your life experiences."
 
∞ ∞ ∞
∞ ∞ ∞
WHAT'S THE REAL REASON THAT I AM SICK & SUFFERING?
∞ ∞ ∞
20 Diagnostic Signs That You're Suffering From "Soul Loss"
Our entire culture suffers from what the shamans call "soul loss," a loss of meaning, direction, vitality, mission, purpose, identity, and genuine connection; a deep unhappiness that most of us have come to consider as simply ordinary. The soul is our source of absolute uniqueness, a place within that connects you not only to your own value and essence, but to the value and essence of every other living being. What makes soul loss so subtle and dangerous is that very few people have realized that it has happened. Most of us do not know that we have disconnected from our soul and have come to accept as normal a numbness and lack of meaning in our lives.
Because we all belong to this culture, we all suffer from soul loss. Soul loss is epidemic and blinds us from seeing the potential for joy and wholeness in ordinary life. When you heal from soul loss, you see familiar things in new ways so you can increase your joy in what you already have.
Not sure if you're suffering from soul loss?
Here are 20 diagnostic signs that signal soul loss:
You feel like you're not as good as other people.
You yearn to be of service, but you have no idea what you have to contribute and why it matters.
You find yourself striving in vain for an impossible-to-achieve standard of perfection.
Your fears keep you from living large.
You're frequently worried that you're not good enough, smart enough, thin enough, young enough, [fill in the blank] enough.
You feel like a victim of circumstances that are beyond your control.
You feel like your daily life is meaningless and task-driven.
You often feel helpless, hopeless, or pessimistic.
You protect your heart with steel walls.
You often feel you don't really matter and your love doesn't make a difference.
You're always trying to fit in and belong, but you rarely feel like you do.
You feel beaten down by the challenges you face in your life.
You suffer from a variety of vague, hard to treat physical symptoms, such as fatigue, chronic pain, weight gain or loss, insomnia, skin disorders, or gastrointestinal symptoms.
You struggle with being able to accept love and nurturing.
You feel depressed, anxious, or chronically worried.
You feel like you're not appreciated enough.
You find yourself often judging others.
You frequently numb yourself with alcohol, drugs, sex, television, or excessive busyness.
You feel disappointed with life.
You've forgotten how to dream.
How Soul Loss Shows Up At The Doctor's Office
As a physician, I've had years of experience diagnosing soul loss in my patients, but Western medicine has no framework for this kind of diagnosis, and as doctors, we're not taught to treat this kind of suffering, so we wind up mistreating it. What people suffering from soul loss need is the deep medicine of reconnection with the soul, but in our culture, we tend to treat soul loss too superficially.
We treat the chronic pain with pain medication. We treat the insomnia with sleeping pills. We treat the weight issues with diet and exercise. And most damagingly, we may label soul loss as mental illness, such as depression, and cover up the symptoms with psychiatric medications that may make things worse by slapping a Band-aid on a wound that's not healing underneath the bandage.
The Treatment You Really Need
Sometimes the soul needs space in order to heal, and this may require the courage to make some external changes in your life. Perhaps you need to switch careers in order to give the soul more room to breathe. Perhaps an unhealthy relationship is constricting the soul, and it's time to get into therapy, set boundaries, or even end things. Perhaps you need to find more people to love or relocate to a place that helps your soul come alive.  Perhaps you need to give your soul permission to engage in more creative activities. Such eternal changes may be part of the prescription the inner doctor of your soul writes.
But very often, those kinds of major life overhauls are NOT NECESSARY!  Reconnecting to the soul allows you to find peace and happiness right where you are in ways that are much simpler and more profound than you might think. It can be astounding to discover that you've had what you needed all along and have been looking in all the wrong places. Perhaps all that is needed is to see the life you're already living in a different way.
ARTICLE BY DR. LISSA RANKIN <> CLICK HERE TO ACCESS HER WEBSITE
∞ ∞ ∞
MIND OVER MEDICINE <>
HEAL YOUR MIND/HEAL YOUR BODY
∞ ∞ ∞
"Whether you fear uncertainty and let it trigger stress responses
or embrace uncertainty and let it elicit relaxation responses is your choice.
Personally, I've come to recognize the beauty in uncertainty.
While one face of uncertainty is the vast, scary unknown,
the flip side of uncertainty is infinite possibility."
~EXPLORE: http://lissarankin.com
▪▪▪
▪▪▪
*TITLE IMAGE BY: JOE DUBBS / COSMIC CREATIONS
©Tessa Ridley/Self Care is Sacred. All Rights Reserved. 2015-2018.
THIS BLOG HAS BEEN LOVINGLY CURATED BY Tessa Ridley
All work/words that are not my own have been quoted and referenced and linked back their source with utmost respect for their authors. If you are the author/artist & there is any content or are any images that are featured here that you do not want displayed please email me & I will promptly remove them.
* Terms and Conditions: Please note that none of the information presented within these blogs & guidance sessions is meant to replace advice from a medical, healthcare, legal and/or other professional. How you choose to act upon the advice given is entirely based on your own free will. You may use this information for educational and non-commercial reasons, in parts, or in entirety with full credit given to the authors as noted and links to her webpage (WWW.BOUNDARIESAREBEAUTIFUL.COM). The author shall not be held liable from any intentional, accidental or other consequences of acting upon, sharing, or engaging with this information in any form. Using, reading or in any way engaging with any part of this information implies tacit acceptance of these Terms and Conditions.