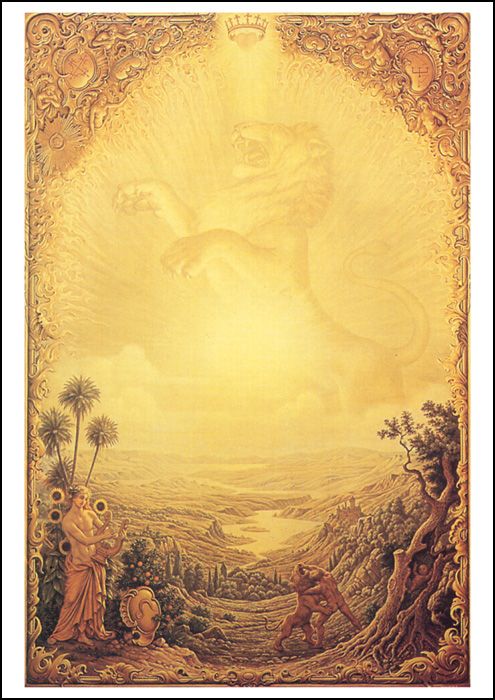 23 Jan

FULL MOON IN LEO:: LISTEN TO THE FIRE OF YOUR HEART CORE & DEVELOP YOUR UNIQUE SELF WITH LOVE!

 

❤️HOWS YOUR INNER LION DEAR HUMYN?

❤️DO YOU KNOW YOU HAVE A LION HEART INSIDE?

❤️WE ALL DO.

ONE OF THE GREATEST ASTROLOGICAL LESSONS I HAVE EMBODIED IS THAT IAM ALL ZODIAC SIGNS IN ONE BEING. IAM ALL PLANETS. ALL BEINGS. IAM ONE WITH IT ALL. IAM NOT BOUND BY MY SUN SIGN, MY MOON SIGN, MY ASCENDANT SIGN OR BIRTH CHART CONFIGURATION.

IAM MEANT TO TRANSCEND ALL SEEMING LIMITATION IN THIS HUMYN EARTH SCHOOL SCOPE. WE ARE ALL INFUSED WITH THE ENERGY OF LEO WHEN LUNA MAKES HER TRANSIT THROUGH THIS STAR SYSTEM.

WHAT DO YOU KNOW OF YOUR INNER MOON? WHAT DO YOU KNOW ABOUT YOUR DEEP FEELINGS AND SUBCONSCIOUS WOUNDING? THE MOON WILL SHOW YOU ALL. IF YOU CHOOSE TO LEARN MORE DEAR STAR SEEDS OF MY LIFE.

❤️Tessa

***

***
THE ARCHETYPE OF LEO BY LIVING SPIRIT COMMUNITY
"Through Leo we embrace the crisis of individualization which helps us become a unique, indivisible unit or "whole man." In the process our selfishness is transformed into selflessness; our desire becomes aspiration; our willfulness becomes willingness; and our leadership becomes cooperation. At this level, our willpower becomes the will-to-illumine. The urge toward self-knowledge, self-perception and mental positivity opens us to a sensitivity to the soul and begins the intermarriage between the conscious mind and the unconscious that is needed to become the "individual shining solar glory."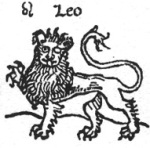 "Dare to love yourself
as if you were a rainbow
with gold at both ends."
― Aberjhani

+
Saturday, January 23rd
Full moon in Leo
"The sun left Capricorn but now Venus steps in to fill its place. There has been a heavy focus on this area of our charts and there continues to be, what with Mercury's escapades (see Wednesday and Friday). Venus in Capricorn looks to lock down the potential in partnerships and utilize the merging of energies that occur in relationships.
This full moon is being squared by Mars in Scorpio. A square from Mars in Scorpio is intense and tense. Full moons in Leo can be fun but this full moon in Leo is also full of creative drive, power and performance. Because of the intensity of dialogue possible with Mercury's moves, it's highly recommended not to fan the flames of this full moon just to get attention. Get your self-expression game going and pour the energy into an act of self-illumination instead of an act of over-dramatization." CHANI NICHOLAS
***
***
"Awakening can be an extremely traumatic experience for the StarBEing when the chosen experience included other unconscious sleeping humans as family and friends here. Each must transcend these experiences and all separation from SOURCE within. Coming together to support each other in organic evolution of consciousness is how all do this now. Sharing of knowledge and releasing competition is necessary. Every soul has a contract/agreement to assist each other with the awakening of consciousness process now."
***
"The human aspect does not like to hear such things for these do not conform to their mentalities or beliefs of how this whole experience works here. Only when the heart opens, does the mind open too. It's when one fully opens up to the "unknown" or the "beyond" that their consciousness expands again. When the heart opens, light activates where ancient knowledge and higher-self-wisdom is held within one's own physical structure  and energy field. It's through higher-heart-intelligence that one can activate their own PURE DNA to clear distortions and impurities of their own human'ness within. " CLICK HERE TO READ MORE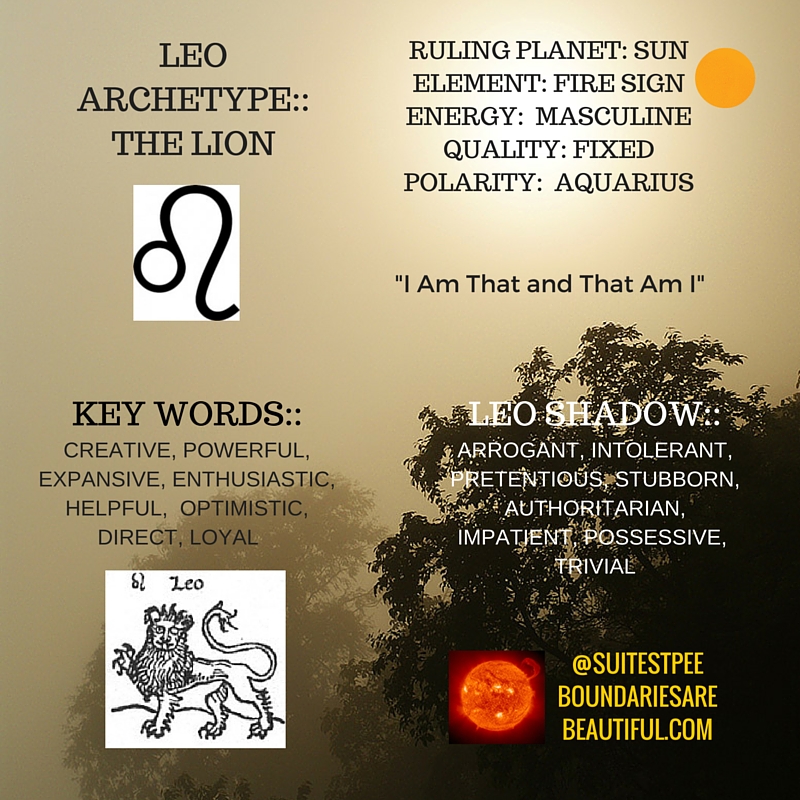 ***
⭐️WE ARE ALL WOMBMAN. BORN OF THE WOMB. ANCIENT WATER BODIES THAT ARE DIVINELY LINKED TO THE STARS ABOVE. ⭐️LUNA IS OUR CLOSEST PLANETARY ALLY & RULES OUR EMOTIONS & PSYCHE.
⭐️AS THE MOON TRANSITS A DIFFERENT ZODIAC CONSTELLATION EVERY 2.5 DAYS WE ARE ALL INFUSED WITH THE ARCHETYPICAL ENERGIES OF THAT SPECIFIC SIGN. WE ARE NOT JUST OUR SUN SIGN. WE ARE SO MUCH MORE.
⭐️WHEN YOU LEARN TO FOLLOW THE LUNAR CYCLE TRUE ONENESS TO THE UNIVERSE IS REVEALED. AS ABOVE / SO BELOW. ⭐️HOW IS YOUR INNER LEO TODAY? FROM THE EMO DEPTHS OF CANCER TO THE INNER LION FIRE, THE FIREY NATURE OF YOUR SOUL IS IGNITED INTO PLAY. DO YOU FEEL THE SHIFT OF WATER INTO FIRE WITHIN?
?LEO MOON ASKS US TO ENGAGE OUR WHOLE HEARTS IN COMMUNICATION & CLARITY. BRING FORTH YOUR INTENTIONS TO WORK WITH YOUR INNER FIRE IN A HEALING MANNER. MIND YOUR TONGUE. SPEAK YOUR TRUTH WITH LOVE. YOU AUTOMATICALLY BECOME MORE OF YOURSELF WITH MINDFUL AWARENESS.
?THE IAM PRESENCE IS YOURS NOW & ALWAYS. HOW CLEAR ARE YOU BEING WITH YOUR EMOTIONS? YOUR INNER LEO HAS MUCH TO SHARE!
X TESSA
***
INTEGRATE YOUR IAM PRESENCE WITH
PATRICIA COTA ROBLES
LEO ENERGY IN SOUND VIBRATION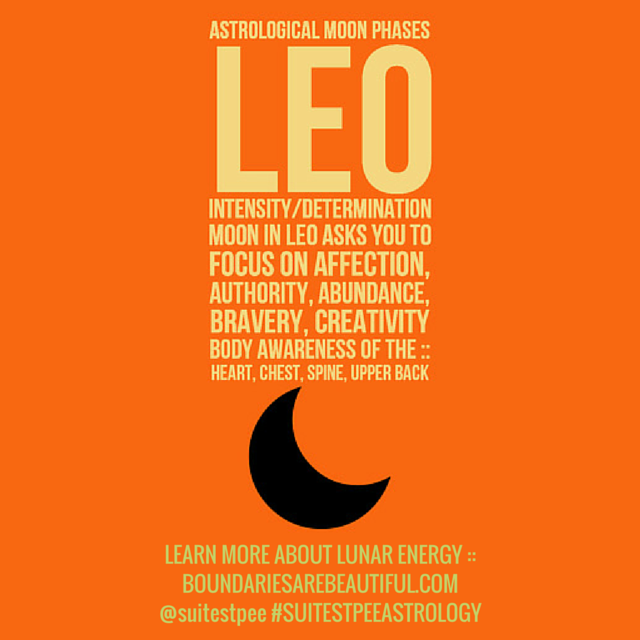 EXPLORE THE LEO ENERGY OF THE FULL MOON WITH
MY MOST INFLUENTIAL TEACHERS!
EVERYONE PROCESSES AND INTEGRATES UNIVERSAL SOURCE ENERGY IN DIFFERENT WAYS!
THATS WHAT MAKES US SO BEAUTIFULLY UNIQUE!
I HAVE LEARNED SO MUCH ABOUT MYSELF AND THE UNIVERSE BY ABSORBING MULTIPLE VIEWS OF THE SAME ARCHETYPICAL ENERGY.
ENJOY EXPLORING THE SOUL OF YOU. THE SOUL OF THE EARTH. THE SOUL OF LEO.
WE ARE ONE.
***
Moon enters Leo 1:21 pm CST
January 23 — Full Moon: Illuminating.
"Yesterday's transits are strongly influencing the power of this Full Moon. To recap: This lunar cycle began with a Capricorn focus on structure, slow progress, and the pressure of responsibility. Mercury retrograding through Capricorn has created a bit of extra stress on that intention. The ingress of the Sun into boundary-breaking Aquarius further challenged what we thought this lunar cycle was about for us. If we really needed that Capricorn structure to feel more secure, then the stress is even greater as those structures are challenged. Mercury's retrograde has stimulated the impulse to revolt against structure through a square to Uranus this week, and Mercury's conjunction with Pluto has brought about connection to deeper emotions like fear, anger, and grief. Into this cauldron of tension infused with paradox and possibility comes a Full Moon in Leo squared by Mars in Scorpio. The square between Mars and the Sun and Moon has a wide orb (not exact in other words), but still applies, given the cracks in our façades of security."
Teri Parsley Starnes | STARSDANCE ASTROLOGY
***
"Go ahead, play the night away and enjoy every minute. But do not, for a minute, underestimate the significance and seriousness underlying this need for self-expression. What began at the New Moon on January 9th is in full view now; whatever is expressed now embodies the seriousness you have been building these past 2 weeks.
At the core of this Leo Full Moon is the necessity to balance maturity, courage, creativity, and play.
Consider the expectations of others. Do those expectations really take you away from your most authentic expression or is it possible that they can be supportive and grounding, helping to form a solid base for this most important part of you?"
***
"Maybe it's about acknowledging our own achievements, cheering ourselves on, giving ourselves a pat on the back and a glowing review – even more so if we're feeling discouraged. Remembering past successes reminds us of what we are capable of doing and being. Have fierce pride in your triumphs."
Leah Whitehorse | LUA ASTROLOGY
***
"This is a moon that supports personal expression and an experience of personal power. Acknowledge what you have accomplished this month in terms of RESET and celebrate your own your talents, unique capabilities and personal power. If you feel overwhelmed about what is coming into your life, take a deep breath, ask for clarity, and be willing to allow that which does not serve you to be gone, making room for what wants to manifest." LENA STEVENS
***
"With the energies of stationing Mercury strengthened at this Full Moon while challenging the collective powers of Uranus/Pluto, it's propitious to not get too caught up in Leo's penchant for drama, but instead treat oneself with compassion and respect for the growth you are experiencing and the challenges you are weathering.
And by all means, let the Sun be your teacher and invite Leo's wisdom to help you discover how healing and energizing joy, pleasure and true play are for the soul." Patricia Liles
Lena Stevens & Patrica Liles | THE POWER PATH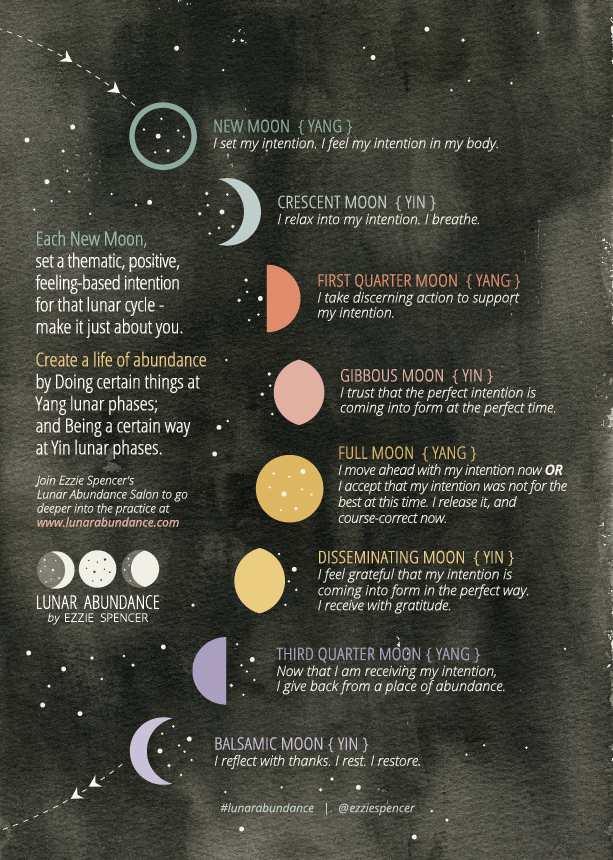 KNOW YOUR LUNAR CYCLE! LEARN MORE WITH EZZIE SPENCER
& ACCESS HER TEACHINGS ON LUNAR ABUNDANCE!

"This seasonal Full  Moon in Leo, when the Sun is in Aquarius is called the Old, Snow or Wolf Moon in Native American traditions and Almanacs. In the Southern Hemisphere it's called the Buck, Thunder or Mead Moon. All Full Moons bring fulfilment and as Leo is a Fixed Fire sign, it is naturally dramatic, flamboyant and domineering. Leo is  the archetype of  commanding center stage with courage, passion, pride, will and all that stems from the heart.
THIS NEW FULL LEO MOON of 2016
Symbolizes a fulfillment for all that has come before. We summon up courage, we ask that we open and heal whatever pain or blocks there are in our hearts now. We open to the fullest our fearless passions, courage and daring to creatively express all that we are.
If you can be out in nature under the Full Moon that is best so you can moon bathe."
CLICK HERE TO EXPLORE TARA'S POWERFUL MEDITATION ON THIS FULL MOON
????????

LEARN MORE ABOUT THE POWER OF THE MOON! TEACH YOURSELF NEW THINGS!
EXPLORE MY LUNAR MAGICK RESOURCE BLOGS // KNOWLEDGE IS FREE!::
???



+



+

????????

BECOME YOUR OWN COSMIC SEEKER!
WE ARE AWAKENING AS SPIRIT IN BODY & THE MOON IS OUR GREATEST ALLY!
AS ABOVE SO BELOW! 
???

***
IN POST ART::
FULL MOON RELEASE BY @YOUARELUMINOUS
+
TITLE IMAGE– LEO BY JOHFRA BOSSCHART
+
JANUARY 23, 2016 IMAGE
+

LUNAR ABUNDANCE CHART :: EZZIE SPENCER!
+
LEO LION IMAGE/QUOTE :: LAUREN ZIMMERMAN
▪️▪️▪️
©Tessa Ridley/Self Care is Sacred. All Rights Reserved. 2016.
THIS BLOG HAS BEEN LOVINGLY CURATED BY Tessa Ridley
All work/words that are not my own have been quoted and referenced and linked back their source with utmost respect for their authors. If you are the author/artist & there is any content or are any images that are featured here that you do not want displayed please email me & I will promptly remove them.
* Terms and Conditions: Please note that none of the information presented within these blogs & guidance sessions is meant to replace advice from a medical, healthcare, legal and/or other professional. How you choose to act upon the advice given is entirely based on your own free will. You may use this information for educational and non-commercial reasons, in parts, or in entirety with full credit given to the authors as noted and links to her webpage (WWW.BOUNDARIESAREBEAUTIFUL.COM). The author shall not be held liable from any intentional, accidental or other consequences of acting upon, sharing, or engaging with this information in any form. Using, reading or in any way engaging with any part of this information implies tacit acceptance of these Terms and Conditions.